"Mi" is Bosnian song released on 30 October 2020 in the official channel of the record label - "Dino Merlin". Discover exclusive information about "Mi". Explore Mi lyrics, translations, and song facts. Earnings and Net Worth accumulated by sponsorships and other sources according to information found in the internet. How many times the Bosnian song appeared in music charts compiled by Popnable? "Mi " is well-known music video that took placements in popular top charts, such as Top 100 Bosnia and Herzegovina Music Chart , Top 40 Bosnian Songs Chart, and more.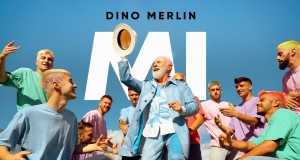 Country
Bosnia and Herzegovina
Added
Origin Name
Dino Merlin - Mi (Official Video)
Report
[Not music related] [Add Artist Related] [Report Fake Views] [Remove Linked Artist] [Add Lyrics] [Add Lyrics Translation]
"Mi" Facts
"Mi" has reached 19.2M total views, 167.1K likes, and 11.8K dislikes on YouTube.

The song has been submitted on 30/10/2020 and spent 27 weeks on the charts.
The original name of the music video "Mi" is "DINO MERLIN - MI (OFFICIAL VIDEO)".
"Mi" has been published on Youtube at 29/10/2020 20:59:59
"Mi" Lyrics, Composers, Record Label
Dino Merlin x Porto Montenegro predstavljaju 'Mi'.
;#Mi #MMXX
Apple Music ►
Deezer ►
Spotify ►
Dino Merlin Shop ►

Kako je lijepo svanuo dan
K'o nekad jutro mirom miriše
Kako je lijep moj maleni svijet
To sunce sja k'o poslije kiše

Budim se, ustajem i ne odustajem
Na sve sam rad, prepun je grad
Izlazim, silazim, depru obilazim
Dodajem gas, mislim na nas

Nikad ti nisam rekao ko smo mi
Nikada s toliko radosti
Al' evo sad je došlo vrijeme za to

Mi smo vino što se popiti ne smije
Mi smo tajna što se otkriti ne smije
Mi smo pjesma što se pjevati ne treba
Ako se duša koleba

Mi smo ljubav što se sakriti ne može
Mi smo boje što se nikada ne slože
Mi smo braća što se do smrti svađaju
A vole se do neba

Kako je lijepo imati nekog
Kao što tebe sad imam ja
Kako je lijepo biti čarobnjak
A ti moja čarolija

Nikad ti nisam rekao ko smo mi
Nikada s toliko radosti
Al' evo sad je došlo vrijeme za to

Music: Dino Merlin, Mahir Beathouse
Lyrics: Dino Merlin
Arrangement: Ozan Bayraşa, Adis Sirbubalo
Backing vocals: Maya Sar, Aida Mušanović Arsić
Programming: Ozan Bayraşa, Adis Sirbubalo, Mahir Beathouse
Recording and editing: Mahir Sarihodžić @ Long Play Studio, Sarajevo
Mix: Ozan Bayraşa, Emre KIRAL
Mastering: Emre KIRAL @ Ozinga Productions, İstanbul
Producer: Dino Merlin
Label: Magaza / Croatia Records
Publisher: IDM Music (New York / Zagreb)
Supported by EMDC Network

Filmed in Porto Montenegro Yacht Club, One & Only Portonovi, Bijela Shipyard and select locations in Bay of Kotor - UNESCO World Heritage Site.

Directed and written by Kukla
Director of Photography: Lazar Bogdanović
Produced by Magaza & Porto Montenegro
Producers: Asim Kraljić, Hamza Dervišhalidović & Naida Dervišhalidović
AD: Marko Popović
Editor: Lukas Miheljak
VFX & Colour Grading: NuFrame
Colourist: Teo Rižnar
3D Animation: Jan Horvat, Miha Rainer
Compositing: Erik Margan
Creative Director: Kukla
Set Designer: Maja Šavc
Graphic Designer: Haris Jusović
Titles Animation: Rok Roudi
Stylist: Damir Raković Ponorelii
Assistant Stylist: Sara Valenci
Choreographer: Helena Janjušević
Body-art: Bojan Kovski
Make-up Artist: Tina Gudelj
Hair Stylist: Vlado Hair Design
Focus Puller & AC: Miroslav Todorović, Artcore Studio Rental
2AC: Niko Tripunović
Steadycam: Petar Stojanović
Drone: Dragan Trifunović, Helivideo
Underwater Camera: Marko Gligorijević
Underwater AC: Miloš Tejić, M Rental
Diving Assistant: Konstantin Krstić
Grip: Ivan Leković, M Rental
Light: Šapa lights
Gaffers: Aleksandar Davidović, Dragan Šapić, Miloš Vučenović
DIT: Relja V Simić
Unit Production: Rifet Čamdžić, Eldin Kabahija
Logistical Support: Yellow Events, PG Sound
Technical Support: Nikola Đurović, Miloš Rakočević, Dejan Krivokapić
Photo: Sever Zolak
Casting: Slobodan Bobo Ivetić
Divers:
Milica Bulat
Nikola Posavac
Dancers:
Mario Vrbanec
Tomislav Ivić
Jan Hajsok
Luciano Plazibat
Diego Siqueira
David Farkaš
Stjepan Cutvarić
Marko Marić
Anis Habibović
Endi Shrotter
Cast:
Tina Teskera
Milica Teskera
Romana Janković
Lorena Janković
Milena Mitrović
Nataša Stevović
Isidora Škanata
Valentina Nikolić
Valentina Marjanović
Angelina Stojanović
Ksenija Bosnić
Skippers:
Nenad Dizdarević
Marko Popović
Drago Maslovar

With special thanks to Emir Granov, Cemil Demirok, Dada Bulat, Edvin Kalić, Ensar Dervišbegović, Ivan Stojiljković, Kornelia Santai Nagy, Marko Feher & Petja Zorec.

Follow #DinoMerlin at
Weekly Chart Achieves (Top 40 Songs)
The highest charting position of the entry is #1 . "Mi" atop the Top 40 Songs Chart for 8 total weeks. The song appeared 23 total times in the Top 10 ; 13 total times in the Top 20 ; 5 total times in the Top 40 ; The worst ranking place of the video is #497. "Mi" has been charted in 3 trends (countries):
Monthly Chart Achieves (Top 40 Songs)
The best charting position of the entry is #1 . "Mi" atop the Top 40 Songs Chart for 2 total months. The song appeared 5 total times in the Top 10 ; 3 total times in the Top 20 ; 2 total times in the Top 40 ; The worst ranking place of the video is #814. "Mi" has been charted in 3 trends (countries):
Daily Chart Achieves (Top 100 Songs)
The highest ranking position of the entry is #1 . "Mi" atop the Top 100 Songs Chart for 43 total days. The song appeared 160 total times in the Top 10 ; 92 total times in the Top 20 ; 128 total times in the Top 100 ; The worst charting place of the entry is #99. Find all daily charts - Top 100 Bosnia and Herzegovina