Kardinal Offishall Bio and Facts
Kardinal Offishall is a well-known Canadian artist/band. Find biography and interesting facts of Kardinal Offishall's career and personal life. Discover detailed information about Kardinal Offishall's height, real name, wife, girlfriend & kids. Kardinal Offishall Wiki, Facebook, Instagram, and socials. Kardinal Offishall Height, Age, Bio, and Real Name.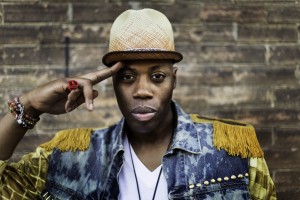 [Edit Photo]
Artist
Kardinal Offishall
Country

Canada
Added
Kardinal Offishall Biography Facts
Kardinal Offishall has been appeared in channels as follow: KardinllOffishllVEVO, Karl Wolf, Vibe Music.
Born 11 May, 1976 (46 years old).
What is the zodiac sign of Kardinal Offishall ?
According to the birthday of Kardinal Offishall the astrological sign is Taurus .
Career of the Kardinal Offishall started in 1994 .
Kardinal Offishall Wiki
Kardinal Offishall
Harrow at an etalk party in 2008
Background information
Birth name
Jason Drew Harrow
Born
May 11, 1976
Scarborough, Ontario, Canada
Genres
Hip hop
Occupation
Rapper songwriter record producer record executive disc jockey philanthropist
Instruments
Vocals keyboard sampler turntable
Years active
1994–present
Labels
In Our Dreams Universal Canada Kon Live Geffen M3 Virgin EMI Music Canada MCA Figure IV Black Stone Colleagues Capitol Hill Knee Deep
Associated acts
Artists Against Bullying Black Jays Akon Clinton Sparks Estelle Nottz Saukrates Solitair
Jason Drew Harrow , better known by his stage name Kardinal Offishall , is a Canadian rapper, record producer, DJ, and record executive. Often credited as Canada's "hip hop ambassador", he is regarded as one of the country's best hip hop producers, and is best known for his distinctive reggae and dancehall-influenced style of hip hop.
A native of Toronto, Offishall began his career in the city's mid-1990s underground hip hop scene, as a member of The Circle. He released several independent 12" singles, a debut album , and an EP , before signing with major label MCA Records in 2000. The following year, Offishall released his second album, Quest for Fire: Firestarter, Vol. 1, spawning the Billboard hit "BaKardi Slang", which popularized Toronto's nickname "T-dot", and the minor hit "Ol' Time Killin'"; both singles became his signature songs. After failing to release the Firestarter Vol. 2 album in 2003, on MCA, and later Geffen Records , Offishall briefly returned to the underground scene, releasing several more independent 12" singles.
In 2005, Offishall's third album, Fire and Glory, was released in Canada. That year, he collaborated with R&B singer Akon for the first time, starting a musical partnership that lasted until 2010. In 2007, he signed with Akon's Kon Live Distribution label, through Geffen, and released his fourth album, Not 4 Sale, the following year. The first single, "Dangerous", became a top five hit on the Billboard Hot 100, and was certified triple platinum in Canada. Offishall released two gold-certified singles, "Numba 1 " and "Body Bounce", before leaving Kon Live in late 2010. Since then, his latest singles have been released on his independent label Black Stone Colleagues Inc. In 2012, Offishall released Allow Me to Re-Introduce Myself, a collaborative mixtape with producer Nottz.
In 2013, Offishall became the Creative Executive Director of Universal Music Canada's A&R team. Two years later, he released his fifth album Kardi Gras, Vol. 1: The Clash under the label. He is now working as the Senior Director of Urban A&R for Universal Music Canada.
Biography
Early life and career beginnings
Harrow was born in Scarborough, Ontario, in the east end of Toronto, and raised by Jamaican immigrant parents. From the ages of 2 to 13, he lived in the city's Flemingdon Park neighbourhood. He moved back to Scarborough for two years, before finally settling in Oakwood–Vaughan, in the city's west end. While in high school, he would throw parties at the Alexandra Park Community Centre. He also is a former York University student but did not complete his degree.
He started rapping at the age of eight and was winning competitions by the time he was 12. At age 14, he performed live on stage for the first time, with Nelson Mandela in attendance during Mandela's first visit to Toronto following his release from prison earlier that year . By 1993, he decided to change his alias "KoolAid", and went by the moniker "Kardinal Offishall" after being inspired by the great 17th century French politician Cardinal Richelieu. That year, Offishall co-founded The Circle, a collective of artists including Choclair, Jully Black, Solitair, Tara Chase, and Saukrates. In 1994, he made his first recorded appearance on Saukrates' single "Still Caught Up".
Kardinal Offishall Personal Life
Real Name/Birth Name
Kardinal Offishall
Birthday
11 May, 1976
Nationality
Canadian
Age
(46 years old)
Zodiac sign
Taurus
Born Country / Born in
Canada
Famous as
Musician/Singer
Ethnicity
Canadian
Citizenship
Canadian
Height
- cm / - inches tall
Marital Status
Single/Married
Kardinal Offishall Career
Total Music Videos
3
Music Labels
KardinllOffishllVEVO, Karl Wolf, Vibe Music
Popular Songs