Tilidin Weg

by Bonez Mc

"Tilidin Weg" is German song released on 01 August 2020 in the official channel of the record label - "CrhymeTV". Discover exclusive information about "Tilidin Weg". Explore Tilidin Weg lyrics, translations, and song facts. Earnings and Net Worth accumulated by sponsorships and other sources according to information found in the internet. How many times the German song appeared in music charts compiled by Popnable? "Tilidin Weg " is well-known music video that took placements in popular top charts, such as Top 100 Germany Music Chart , Top 40 German Songs Chart, and more.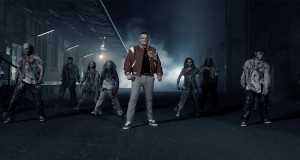 Country

Germany
Added
Origin Name
Bonez Mc - Tilidin Weg (Official Video)
Report
[Not music related] [Add Artist Related] [Report Fake Views] [Remove Linked Artist] [Add Lyrics] [Add Lyrics Translation]
"Tilidin Weg" Facts
"Tilidin Weg" has reached 18.5M total views, 318K likes, and 15K dislikes on YouTube.

The song has been submitted on 01/08/2020 and spent 53 weeks on the charts.
The original name of the music video "Tilidin Weg" is "BONEZ MC - TILIDIN WEG (OFFICIAL VIDEO)".
"Tilidin Weg" has been published on Youtube at 31/07/2020 13:02:45
"Tilidin Weg" Lyrics, Composers, Record Label
"HOLLYWOOD" Fanbox vorbestellen ►
Jetzt streamen ►
CrhymeTV abonnieren ►

Produced by The Cratez & The Royals
►
►
Mix / Master by Lex Barkey
►

Video Credits:
Script: John Landis, Michael "MJ" Jackson, Shaho Casado
Director x DOP X Editor x CC x Drone : Shaho Casado
► Instagram:
► Instagram:

Produktion: alldifferent by Allan Anders
Produktionsleitung: Diana Chamani
Produktionsteam:
Anton Behmer, Fabian Ewert, Lukas Wohlatz, Mieke Ten Tusscher, Ghoufrane Bouzergoun, Abdul El-Zein

Photos by Pascal Kerouche & Shervin Karimdadian

Choreograf: Serdar Lunatix

Dance Director: Adnan Dushaku

Tänzer:
Irina Gordijenko
Afina Feodossiadi
Tina Rusin
Nellzus
Artem "RuffyFlex" Gussev
Minh2 Nguyen
Kai Akela
Nikita Litvichenko
Christian Zacharas
Mendibi Khan Darouiche

Kostüm: Jasmin Marshall

Maske:
Head of: Seher Kübel
Team: Claus Grüßner, Julia Lechner, Jenny Wieland, Janina Kuhlmann, Franziska Mayntz, Julia Baumann, Christina Wagner, Fiona Freund

Hauptdarstellerin: bittemitsahne agency

Setbau: newwave

Licht:
Die Schattenmacher,
Andreas Schwab
Dominic Heim

Grafik Kino:
lowers highlife,
Gregor Kaczmarczyk

VFX: MostMagic (Julian Trunke)
►
►Instagram:
187 Strassenbande auf Social Media:
187 Strassenbande ► ;

Bonez MC ► ;
Gzuz ► ;
Maxwell ► ;
LX ► ;
Sa4 ►

Team Platin ► ;

"Tilidin Weg" contains interpolations from "Killin Dem" written by ;Ogulu and ; ;Published by Universal Tunes (SESAC), Universal Music Publishing (SACEM), and Universal Musica Unica Publishing (BMI).

Wenn euch das Video gefallen hat, gebt einen Daumen hoch dafür, teilt es mit euren Freunden und schreibt eure Meinung in die ;Um nichts zu verpassen abonniert:
Weekly Chart Achieves (Top 40 Songs)
The highest charting position of the entry is #2 . The song appeared 2 total times in the Top 10 ; 2 total times in the Top 20 ; 4 total times in the Top 40 ; The worst ranking place of the video is #346. "Tilidin Weg" has been charted in 1 trends (countries):
Monthly Chart Achieves (Top 40 Songs)
The best charting position of the entry is #2 . The song appeared 1 total times in the Top 10 ; 1 total times in the Top 40 ; The worst ranking place of the video is #320. "Tilidin Weg" has been charted in 1 trends (countries):
Daily Chart Achieves (Top 100 Songs)
The highest ranking position of the entry is #2 . "Tilidin Weg" atop the Top 100 Songs Chart for 1 total days. The song appeared 11 total times in the Top 10 ; 13 total times in the Top 20 ; 88 total times in the Top 100 ; The worst charting place of the entry is #98. Find all daily charts - Top 100 Germany