"Én Nem Tudom" is Hungarian song released on 01 September 2021 in the official channel of the record label - "lljuniorofficial". Discover exclusive information about "Én Nem Tudom". Explore Én Nem Tudom lyrics, translations, and song facts. Earnings and Net Worth accumulated by sponsorships and other sources according to information found in the internet. How many times the Hungarian song appeared in music charts compiled by Popnable? "Én Nem Tudom " is well-known music video that took placements in popular top charts, such as Top 100 Hungary Music Chart , Top 40 Hungarian Songs Chart, and more.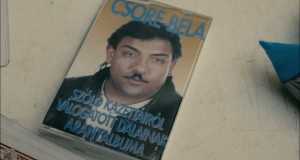 Country
Hungary
Added
Origin Name
L.l. Junior X Burai X Csóré Béla - Én Nem Tudom (Hivatalos Videoklip)
Report
[Not music related] [Add Artist Related] [Report Fake Views] [Remove Linked Artist] [Add Lyrics] [Add Lyrics Translation]
"Én Nem Tudom" Facts
"Én Nem Tudom" has reached 7.7M total views, 64.8K likes, and 0 dislikes on YouTube.

The song has been submitted on 01/09/2021 and spent 19 weeks on the charts.
The original name of the music video "Én Nem Tudom" is "L.L. JUNIOR X BURAI X CSÓRÉ BÉLA - ÉN NEM TUDOM (HIVATALOS VIDEOKLIP)".
"Én Nem Tudom" has been published on Youtube at 01/09/2021 17:00:37
"Én Nem Tudom" Lyrics, Composers, Record Label
;Junior, Burai, Csóré Béla 'Én nem tudom' ;daluknak hivatalos videoklipje.

;Junior Műsorszervezés/menedzsment: +36203370938

Szerzők: Szekeres Gyula, Mursa Zoltán, Burai Krisztián, Lakatosné Száva Katalin Rita, Lesi László Csaba

Csóré Béla emlékdala, köszönjük szépen az eredeti szerzőknek Szekeres Gyulának és Mursa Zoltánnak a szíves hozzájárulásukat a dal elkészítésé ;

Producer: Lakatosné Száva Katalin Rita
Rendezők: ;Junior, ;Lakatos Róbert
Zene: Burai Krisztián
Kiadó: Skyforce Ltd.
© 2021 Skyforce Ltd.

Facebook:
;Junior:

Skyforce:

Burai:

Web:



Dalszöveg:
Junior:
Hazudd még el, hogy van még remény
Hogy láthatlak még a világ túlsó felén
Még itt vagyok és nem hagyom
Ha kell, még egyszer meghalok én, én

Burai:
Vigyáznék rád egy őrangyalként
Ez köztünk el nem múló kötelék
Mit semmi sem téphet szét
S nem értem miért lehet bolondulni így valakiért

Csóré Béla:
Én nem tudom, hogy hogy lehet
Hogy a szemed , hogy a szemed
Ennyire megbabonáz (2x)

Burai:
Bármit megadnék még egy érintésért
De távol vagy tőlem-Uram, mondd meg miért
Bár kár a szó, ez látható a
Valóság csak illúzió

Junior
Mesélnék még egy tündérmesét,
Hol minden gyönyörű és mindig győz a jó,
A valóság rettentő de mégis tudnod kell,
Hogy semmi sem hiábavaló

Refrén:
Én nem tudom, (én nem tudom)
hogy hogy lehet (hogy hogy lehet)
Hogy a szemed , hogy a szemed
Ennyire megbabonáz
Én nem tudom, (én nem tudom)
hogy hogy lehet (hogy hogy lehet)
Hogy a szemed , hogy a szemed
Ennyire megbabonáz

Csóré Béla:
Értsd meg, én nagyon szeretlek
Félek, elveszítelek
Megígérted , hogy csak te maradsz nekem
Értsd meg, én nagyon szeretlek
Félek , elveszítelek
Megígérted , hogy csak te maradsz nekem

Refrén:
Én nem tudom, (én nem tudom)
hogy hogy lehet (hogy hogy lehet)
Hogy a szemed, hogy a szemed
Ennyire megbabonáz
Én nem tudom, (én nem tudom)
hogy hogy lehet (hogy hogy lehet)
Hogy a szemed, hogy a szemed
Ennyire megbabonáz
Weekly Chart Achieves (Top 40 Songs)
The highest charting position of the entry is #1 . "Én Nem Tudom" atop the Top 40 Songs Chart for 2 total weeks. The song appeared 8 total times in the Top 10 ; 4 total times in the Top 20 ; 5 total times in the Top 40 ; The worst ranking place of the video is #43. "Én Nem Tudom" has been charted in 1 trends (countries):
Monthly Chart Achieves (Top 40 Songs)
The best charting position of the entry is #1 . The song appeared 2 total times in the Top 10 ; 2 total times in the Top 20 ; The worst ranking place of the video is #20. "Én Nem Tudom" has been charted in 1 trends (countries):
Daily Chart Achieves (Top 100 Songs)
The highest ranking position of the entry is #1 . "Én Nem Tudom" atop the Top 100 Songs Chart for 20 total days. The song appeared 68 total times in the Top 10 ; 32 total times in the Top 20 ; 42 total times in the Top 100 ; The worst charting place of the entry is #32. Find all daily charts - Top 100 Hungary