Rocco Hunt Bio and Facts
Rocco Hunt is a well-known Italian artist/band. Find biography and interesting facts of Rocco Hunt's career and personal life. Discover detailed information about Rocco Hunt's height, real name, wife, girlfriend & kids. Rocco Hunt Wiki, Facebook, Instagram, and socials. Rocco Hunt Height, Age, Bio, and Real Name.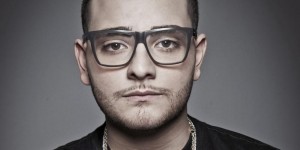 [Edit Photo]
Country
Italy
Added
Social
[Instagram Add]
[Facebook Add]
[Twitter Add]
[Wiki Add]
Rocco Hunt Biography Facts
Rocco Hunt has been appeared in channels as follow: ClementinoVEVO, reikVEVO, RoccoHuntVEVO, AnaMenaMusicVEVO, Achille Lauro, Franco Ricciardi, CLEMENTINO, OmarMontesVEVO, NiaOficialVEVO, NINO D'ANGELO Canale Ufficiale.
Born 21 November, 1994 (28 years old).
What is the zodiac sign of Rocco Hunt ?
According to the birthday of Rocco Hunt the astrological sign is Scorpio .
Career of the Rocco Hunt started in 2016 .
Rocco Hunt Wiki
Italian rapper
Rocco Hunt in Milan, 2016
Rocco Pagliarulo , professionally known as Rocco Hunt, is an Italian rapper.
Career
In 2014 he participated in and won the Sanremo Music Festival .
Discography
Albums
2013 – Poeta urbano 2014 - A' verità 2015 – SignorHunt 2019 – Libertà )
Singles
2020 - A un passo dalla luna Rocco Hunt feat Ana Mena 2018 - Fammi scendere 2017 - Kevvuò 2016 - Sto bene così 2013 – Io posso 2013 – Fammi vivere 2013 – L'ammore overo 2014 – Nu juorno buono 2011 – Spiraglio di periferia 2012 – El Raton, Ensi, Salmo, Enigma, Bassi Maestro, Rocco Hunt & Gemitaiz – King's Supreme 2012 – Rocco Hunt, Enigma, Nitro & Primo – Grindalo 2013 – The Night Skinny – Futuro 2013 – Ntò – Destino o scelta 2013 – Clementino – Giungla 2013 – Fritz da Cat – La mia ispirazione 2013 – Fritz da Cat – Come Adamo ed Eva 2012 – Rocco Hunt – Quante cose
Rocco Hunt Personal Life
Real Name/Birth Name
Rocco Hunt
Birthday
21 November, 1994
Nationality
Italian
Age
(28 years old)
Zodiac sign
Scorpio
Born Country / Born in
Italy
Famous as
Musician/Singer
Ethnicity
Italian
Citizenship
Italian
Height
- cm / - inches tall
Marital Status
Single/Married
Rocco Hunt Career
Total Music Videos
46
Music Labels
ClementinoVEVO, reikVEVO, RoccoHuntVEVO, AnaMenaMusicVEVO, Achille Lauro, Franco Ricciardi, CLEMENTINO, OmarMontesVEVO, NiaOficialVEVO, NINO D'ANGELO Canale Ufficiale
Popular Songs