Dieci

by Annalisa

"Dieci" is Italian song released on 03 March 2021 in the official channel of the record label - "Warner Music Italy". Discover exclusive information about "Dieci". Explore Dieci lyrics, translations, and song facts. Earnings and Net Worth accumulated by sponsorships and other sources according to information found in the internet. How many times the Italian song appeared in music charts compiled by Popnable? "Dieci " is well-known music video that took placements in popular top charts, such as Top 100 Italy Music Chart , Top 40 Italian Songs Chart, and more.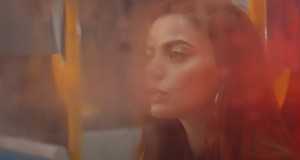 Country
Italy
Added
Origin Name
Annalisa - Dieci (Official Video) [Sanremo 2021]
Report
[Not music related] [Add Artist Related] [Report Fake Views] [Remove Linked Artist] [Add Lyrics] [Add Lyrics Translation]
"Dieci" Facts
"Dieci" has reached 16.4M total views, 98.8K likes, and 3.3K dislikes on YouTube.

The song has been submitted on 03/03/2021 and spent 21 weeks on the charts.
The original name of the music video "Dieci" is "ANNALISA - DIECI (OFFICIAL VIDEO) [SANREMO 2021]".
"Dieci" has been published on Youtube at 03/03/2021 02:30:23
"Dieci" Lyrics, Composers, Record Label
Annalisa - Dieci (Official Video) [Sanremo 2021]
Ascolta Dieci, il nuovo singolo di Annalisa in gara alla 71° Edizione del Festival della Canzone Italiana di Sanremo: ;

Segui Annalisa:
Instagram |
TikTok |
Spotify |
Facebook |
Twitter |

Credits
Una produzione

con la partecipazione di Riccardo Mandolini
Da un'idea di Annalisa e Giacomo Triglia

Regia e montaggio: Giacomo Triglia
Executive Producer: Matteo Stefani
Line Producer/1st AD: Matilde Composta
Producer: Ludovica Sordi
DOP: Angelo Stramaglia
Ronin operator: Pietro Comini
1st AC: Dimitri Rosi
2nd AC: Elena Sbrogiò
Capo elettricista: Daniele Fonassi
Elettrico: Michele Crespi
Coreografo: Simone Baroni
Ballerini: Alice Papa, Sara Ascani, Carlotta Pastore, Martina Filiberti, Giada Ghisu, Aurora Balucani, Giulia Pantaleo, Asia Passerella, Ginevra Germano, Michele Anastasi, Andrea Biagioni, Alberto Chianello, Michele Balzano, Enrico Luly, Jacopo Ballabio, Giuseppina Grande
Styling: Simone Furlan
Costumista: Federica Mazzucchelli
Make Up: Daniela Zeqo
;Make Up: Eleonora De Angelis
Scenografia: Gabriele Guariso
Supervisione casting: Alessandro Guida
Backstage: Marco De Luca
;prod: Prospero Pensa, Noemi Forti, Riccardo Pozzi
Service: Videodesign
Amministrazione: Agnese Incurvati, Annamaria Modica
Color Correction: Lorenzo Ameri
Abiti Annalisa: Blumarine
Gioielli: Rue Des Mille

Management Annalisa: Raffaele Checchia e Sunshine Pegoiani per Evento Musica srl

Un ringraziamento speciale al Gruppo Brescia Mobilità, allo staff dell'Area Comunicazione Brescia Mobilità e al personale di Metro Brescia.

Grazie al Comune di Brescia - Servizio Turismo, Laura Salvinelli, Lorenzo Invernici, Franco FreeAutotrasporti, RadioTaxi Brescia, Gianni Chiffi, Eleonora Pratelli, Tommaso Spagnoli, Andrea Vetralla.

Grazie a Rue des Mille, Xiaomi, Blumarine

Il video è stato realizzato rispettando tutte le misure di sicurezza a tutela del contenimento del virus COVID- 19.


Testo
DIECI

Cos'è che ti ho promesso
Non so
Non mi ricordo adesso
Me lo dici cos'hai
Siamo dentro i ghiacciai
Dieci giorni in una notte
Dieci bocche sul mio cocktail
Se è più facile scrivimi
Che hai bisogno di quello che hai perso
E va bene una volta su cento
Se ci pensi precipiti
Non ho tempo deciditi
A fine lavoro ti penso
Ho cenato col vino sul letto
E non deve andare così
Non fanno l'amore nei film

E forse non ritorno in me
Ma niente panico
Guarda come piove forte
Questo sabato
Perché l'ultima volta è sacra
Fa freddo tornare a casa
Ma non è così amara
Questa notte si impara
E sta piovendo
E sono fuori da
Fuori da me
E questa casa non ha
Niente di
Niente di te
Ma l'ultima volta è sacra
L'ultimo bacio in strada
Tu scrivimi tra un'ora
Serviranno ancora
Dieci ultime volte
Dieci
Dieci ultime volte

Vestiti fuori posto
Addormentati in un parcheggio
Baci francesi delivery
Le scenate nell'appartamento
Merito caffè latte corretto
E mi piace se esageri
Non ho tempo deciditi
Io però non ti aspetto
Mi ricordi di un libro che ho letto
E non deve andare così
Non fanno l'amore nei film

E forse non ritorno in me
Ma niente panico
Guarda come piove forte
Questo sabato
Perché l'ultima volta è sacra
Fa freddo tornare a casa
Ma non è così amara
Questa notte si impara
E sta piovendo
E sono fuori da
Fuori da me
E questa casa non ha
Niente di
Niente di te
Ma l'ultima volta è sacra
L'ultimo bacio in strada
Tu scrivimi tra un'ora
Serviranno ancora
Dieci ultime volte

Tra un'

Forse non te l'ho mai detto
Forse lo sai già
Che ho bisogno di quello che ho perso
Di quella volta su cento

Non ritorno in me
Ma niente panico
Guarda come piove forte
Questo sabato
Perché l'ultima volta è sacra
Fa freddo tornare a casa
Ma non è così amara
Questa notte si impara
E sta piovendo
E sono fuori da
Fuori da me
E questa casa non ha
Niente di
Niente di te
Ma l'ultima volta è sacra
L'ultimo bacio in strada
Tu scrivimi tra un'ora
Serviranno ancora
Dieci ultime volte
Dieci
Dieci ultime volte
Dieci



#Annalisa #Dieci #Sanremo2021
Weekly Chart Achieves (Top 40 Songs)
The highest charting position of the entry is #3 . The song appeared 8 total times in the Top 10 ; 3 total times in the Top 20 ; 1 total times in the Top 40 ; The worst ranking place of the video is #164. "Dieci" has been charted in 1 trends (countries):
Monthly Chart Achieves (Top 40 Songs)
The best charting position of the entry is #3 . The song appeared 2 total times in the Top 10 ; 1 total times in the Top 20 ; The worst ranking place of the video is #58. "Dieci" has been charted in 1 trends (countries):
Daily Chart Achieves (Top 100 Songs)
The highest ranking position of the entry is #3 . "Dieci" atop the Top 100 Songs Chart for 1 total days. The song appeared 54 total times in the Top 10 ; 16 total times in the Top 20 ; 39 total times in the Top 100 ; The worst charting place of the entry is #99. Find all daily charts - Top 100 Italy