"Panico" is Italian song released on 10 June 2022 in the official channel of the record label - "LazzaVEVO". Discover exclusive information about "Panico". Explore Panico lyrics, translations, and song facts. Earnings and Net Worth accumulated by sponsorships and other sources according to information found in the internet. How many times the Italian song appeared in music charts compiled by Popnable? "Panico " is well-known music video that took placements in popular top charts, such as Top 100 Italy Music Chart , Top 40 Italian Songs Chart, and more.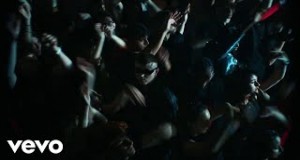 Country
Italy
Added
Origin Name
Lazza - Panico Ft. Takagi & Ketra
Report
[Not music related] [Add Artist Related] [Report Fake Views] [Remove Linked Artist] [Add Lyrics] [Add Lyrics Translation]
"Panico" Facts
"Panico" has reached 1.4M total views, 19.4K likes, and 0 dislikes on YouTube.

The song has been submitted on 10/06/2022 and spent 6 weeks on the charts.
The original name of the music video "Panico" is "LAZZA - PANICO FT. TAKAGI & KETRA".
"Panico" has been published on Youtube at 09/06/2022 15:00:25
"Panico" Lyrics, Composers, Record Label
Ascolta il nuovo album "SIRIO": ;

► Segui Lazza

Instagram:
Spotify:
TikTok:

► Credits

Una produzione Borotalco Tv
con Jacopo Lazzarini e Beatrice Vendramin

Regia: Giulio Rosati
Executive Producer: Matteo Stefani
Dop: Edoardo Bolli
Art Director: Giacomo Barbieri
Producer: Jacopo Colamartino, Irene Simoncini
;Producer: Giorgia Lotà
Focus Puller: Giuseppe Torsello
;Camera: Martina Zerpelloni
Focus Puller giorno 3: Sara Angelucci
;Camera giorno 3: Alessandro Turri
Gaffer: Filippo Ficozzi
Aiuto Elettrico: Matteo Corti
Gaffer giorno 3: Giulio Pipolo
Aiuto Elettrico giorno 3: Thomas Osaze, Luca Venturini, Marco Talarico, Filippo Caltabiano
Capo Macchinista giorno 1: Francesco Caffa
Secondo Macchinista giorno 1: Leonardo Caffa
Capo Macchinista giorno 2: Gabriel Reyes
Secondo Macchinista giorno 2: Salvatore Gaudio
Aiuto Macchinismo giorno 2: Lara Migliorati
Proiezioni: Simone Gannico
Stylist Comparse: Giorgia Andreazza
;Stylist comparse: Giulio di Gregorio
Make Up: Caterina Camera
;Make Up: Stefano Laisa
Make Up giorno 2: Nicole Berardi
Scenografia: Veronica Ferrari
Editing: Giulio Rosati
Color: Edoardo Bolli
Post-Production: LAB81
VFX artist: Riccardo Pirani
Casting Director: Roberto Iannibelli
;Casting: Erika Molinari
;Produzione: Francesco Zara, Susanna Kortekamp
Rental: VideoDesign, Evolution Rent

Grazie a Slait, Federico Cirillo, Andrea Tedeschi, Island Records, Universal Music, Yas Bya per Me Next Agency, Filippo Agostinelli per Brand Warrior Marino Franceschini, IMQ Group

► Testo

Sei l'ennesimo sbaglio che potevo anche evitare
Su un tetto al primo appuntamento solo per gridare
Vedersi solo per scopare, poi precipitare giù
E fuori è nebbia fitta
E perché ora stai zitta?
E cosa vuoi che dica?
E come fai tu, come fai a fare sempre finta
E poi darmi una spinta e farmi andare giù?

Tanto lo sai, farò il panico
Come sempre, dimmi ora che fai
Bevo il solito
Sarà tossico e so che non mi farà
Più come una volta
Due buttafuori mi stanno scortando alla porta
Non ho mai avuto un piano, ora ne ho un paio di scorta
Per il panico

Io sono quello che resta per ultimo
A guardare tutti mentre se ne vanno
Entro sempre più freddo e più vuoto
Sembra Milano il primo dell'anno
Sembra che faccio finta di niente
Ma ogni giorno mi allego più storie
So che lo sai come ci si sente
A stare senza un angelo custode

Viviamo come senza un giorno dopo
Lascio l'auto con le chiavi dentro
E corro a prenderti un vestito nuovo
Che starà meglio sul pavimento
Spingo finché quel rimmel ti cade
Tu sei il bene, ma diventi il male
Siamo un capolavoro del cinema
Con un finale da dimenticare

E tanto lo sai, farò il panico
Come sempre, dimmi ora che fai
Bevo il solito
Sarà tossico e so che non mi farà
Più come una volta
Due buttafuori mi stanno scortando alla porta
Non ho mai avuto un piano, ora ne ho un paio di scorta
Per il panico

Forse anche stanotte
Perdo la voce per dire niente
Penso alle nostre ferite aperte
Sfondo le porte solo se serve

Tanto lo sai, farò il panico
Come sempre, dimmi ora che fai
Bevo il solito
Sarà tossico e so che non mi farà
Più come una volta
Due buttafuori mi stanno scortando alla porta
Non ho mai avuto un piano, ora ne ho un paio di scorta
Per il panico

Music video by Lazza, Takagi & Ketra performing ;An Island Records release; © 2022 Universal Music Italia Srl


Weekly Chart Achieves (Top 40 Songs)
The highest charting position of the entry is #206 . The worst ranking place of the video is #486. "Panico" has been charted in 1 trends (countries):
Monthly Chart Achieves (Top 40 Songs)
The best charting position of the entry is #206 . The worst ranking place of the video is #569. "Panico" has been charted in 1 trends (countries):
Daily Chart Achieves (Top 100 Songs)
The highest ranking position of the entry is #206 . The song appeared 1 total times in the Top 100 ; The worst charting place of the entry is #42. Find all daily charts - Top 100 Italy