Lovesick Girls

by Blackpink

"Lovesick Girls" is Japanese song released on 13 July 2021 in the official channel of the record label - "BLACKPINK". Discover exclusive information about "Lovesick Girls". Explore Lovesick Girls lyrics, translations, and song facts. Earnings and Net Worth accumulated by sponsorships and other sources according to information found in the internet. How many times the Japanese song appeared in music charts compiled by Popnable? "Lovesick Girls " is well-known music video that took placements in popular top charts, such as Top 100 Japan Music Chart , Top 40 Japanese Songs Chart, and more.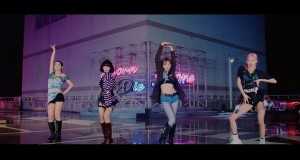 Country

Japan
Added
Origin Name
Blackpink - 「Lovesick Girls - Jp Ver.-」 Mv
Report
[Not music related] [Add Artist Related] [Report Fake Views] [Remove Linked Artist] [Add Lyrics] [Add Lyrics Translation]
"Lovesick Girls" Facts
"Lovesick Girls" has reached 12.1M total views, 1.6M likes, and 19.5K dislikes on YouTube.

The song has been submitted on 13/07/2021 and spent 3 weeks on the charts.
The original name of the music video "Lovesick Girls" is "BLACKPINK - 「LOVESICK GIRLS - JP VER.-」 MV".
"Lovesick Girls" has been published on Youtube at 13/07/2021 02:00:18
"Lovesick Girls" Lyrics, Composers, Record Label
BLACKPINK – 'Lovesick Girls -JP ' MV

BLACKPINK
;on sale!
「Lovesick Girls -JP 」




8/3発売「THE ALBUM -JP
BLACKPINK 「THE ALBUM -JP 」special site

ALBUM -JP 」が8/3に発売!
2020年に ALBUM」。
MV You Like That」、さらに「Pretty Savage」「You Never
Cream ( ;Selena Gomez) You Wanna ( ;Cardi

初回限定盤Aは「How You Like That -JP Girls -JP Cream ( ;Selena



さらに、SPECIAL 2021 [THE

「Lovesick Girls -JP 」

Lyrics :TEDDY, LØREN, Jisoo, Jennie, Danny Chung
Japanese Lyrics : Co-sho
Compose : TEDDY, 24, Jennie, Brian Lee, Leah Haywood, , David Guetta
Arrange : 24,

永遠ずっと

What can we say
痛みに比例するLove
何を信じようが
愛の傷にどんな
意味もないと

決着どきよ
限界ねちょうど
痛みに期待寄せるの


何を探し彷徨うのか
But I don't care I'll do it over and over
私たち永遠に一緒ね

We are the lovesick girls
ねぇ
We are the lovesick girls

But we were born to be alone Yeah
we were born to be alone Yeah
we were born to be alone
But why we still looking for love

No love letters, no x and o's
No love never, my exes know
No diamond rings, that set in stone
To the left, better left alone
Didn't wanna be a princess, I'm priceless
A prince not even on my list
Love is a drug that I quit
No doctor could help when I'm lovesick


何を探し彷徨うのか
不安な目 入ったのが君じゃ


We are the lovesick girls
ねぇ
We are the lovesick girls

But we were born to be alone Yeah
we were born to be alone Yeah
we were born to be alone
But why we still looking for love

愛は slippin' and fallin'
愛は killin' your darlin'

聞こえない what you say
痛みだけ幸せ
悲しい目をする

We are the lovesick girls
ねぇ
We are the lovesick girls


Lovesick girls
どうせ離れても
Lovesick girls
涙が枯れても
Lovesick girls
痛みが増しても

Lovesick girls

But we're still looking for love

More about BLACKPINK @
■BLACKPINK JAPAN Official
■UNIVERSAL MUSIC BLACKPINK
■BLACKPINK JAPAN Official FANCLUB「BLINK
■BLACKPINK Official YouTube
■BLACKPINK Official
■BLACKPINK Official Facebook Account @BLACKPINKOFFICIAL
■YG ENTERTAINMENT(Korea) Official
Weekly Chart Achieves (Top 40 Songs)
The highest charting position of the entry is #1 . "Lovesick Girls" atop the Top 40 Songs Chart for 2 total weeks. The song appeared 2 total times in the Top 10 ; 1 total times in the Top 20 ; The worst ranking place of the video is #283. "Lovesick Girls" has been charted in 2 trends (countries):
Daily Chart Achieves (Top 100 Songs)
The highest ranking position of the entry is #1 . "Lovesick Girls" atop the Top 100 Songs Chart for 3 total days. The song appeared 9 total times in the Top 10 ; 4 total times in the Top 20 ; 6 total times in the Top 100 ; The worst charting place of the entry is #53. Find all daily charts - Top 100 Japan