JESC (Various Music)
Find brand new songs, artists and playlists related to JESC . Charts on daily, weekly, monthly and annually basis.
JESC
JESC
is a
[event]
trend.
The Junior Eurovision Song Contest (French: Concours Eurovision de la Chanson Junior), often shortened to JESC, Junior Eurovision or Junior EuroSong, is a song competition which has been organised by the European Broadcasting Union (EBU) annually since 2003 and is open exclusively to broadcasters that are members of the EBU. It is held in a different European city each year, however the same city can host the contest more than once.
JESC Top 40 Music Charts
has started at October 08, 2016 (Sat). All weekly chart releases have aired on
Saturday
. Popnable serves top music charts from JESC on a daily (
Top 100 Songs
), weekly (Top 40 Songs), monthly (Top 200 Songs) and yearly basis (Top 500 Songs). Since 2019, Popnable provides new charts from JESC -
Top 10 Annoying Songs
(ended on 30.11.2022) and
Top 20 Likeable Songs
. Since 01.12.2021 Popnable reveals the hottest songs released within the last 365 days in Various
Hot 100 Songs Chart
. JESC has
231
videos ,
3
artists .
Last added artists from JESC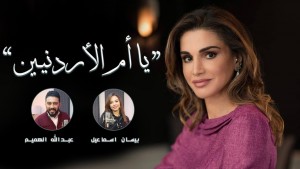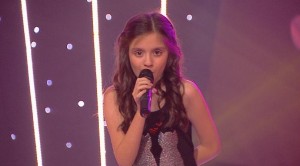 Last added songs from JESC
Sara James
Levi Díaz
Pauline
Niko Kajaia
Ike & Kaja
Elisabetta Lizza
Top 40 Songs, week 385
(13 May 2022 - 19 May 2022)
#1
Maléna - Qami Qami (Armenia, 2021)

+0

#2
Sara James - Somebody (Poland, 2021)

+0

#3
Maléna - Qami Qami (Armenia, 2021)

+2

#4
Dajte Muzika - Green Forces ( North Macedonia, 2021)

-1

#5
Nikoloz Kajaia - Let's Count The Smiles (Georgia, 2021)

-1

#6
Roksana Węgiel - Anyone I Want To Be (Poland, 2018)

+0

#7
Viki Gabor - Superhero (Poland, 2019)

+0

#8
Viki Gabor - Superhero (Poland, 2019)

+1

#9
Tanya Mezhentseva - Mon Ami (Russia, 2021)

-1

#10
Sara James - Somebody (Poland, 2021)

+0

View all music charts / View full music chart