"3D" is Korean song released on 29 September 2023 in the official channel of the record label - "ibighit". Discover exclusive information about "3D". Explore 3D lyrics, translations, and song facts. Earnings and Net Worth accumulated by sponsorships and other sources according to information found in the internet. How many times the Korean song appeared in music charts compiled by Popnable? "3D " is well-known music video that took placements in popular top charts, such as Top 100 South Korea Music Chart , Top 40 Korean Songs Chart, and more.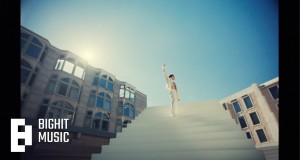 Jack Harlow, Jung Kook "3D"

on Apple Music Unlimited

Listen to over 100 million songs—ad free.

Try it FREE
Country
South Korea
Added
Origin Name
정국 (Jung Kook) '3D (Feat. Jack Harlow)' Official Mv
Report
[Not music related] [Add Artist Related] [Report Fake Views] [Remove Linked Artist] [Add Lyrics] [Add Lyrics Translation]
"3D" Facts
"3D" has reached 90.4M total views, 4M likes, and dislikes on YouTube.

The song has been submitted on 29/09/2023 and spent 10 weeks on the charts.
The original name of the music video "3D" is "정국 (JUNG KOOK) '3D (FEAT. JACK HARLOW)' OFFICIAL MV".
"3D" has been published on Youtube at 29/09/2023 07:00:01
"3D" Lyrics, Composers, Record Label
정국 (Jung Kook) '3D ( ;Jack Harlow)' Official MV

Directed by Drew Kirsch 

a HAPPY PLACE production
Executive Producer: Tara Razavi
Production Manager: Julio Mata Jr. 
Production Coordinator: Chris Fish & Julia Schreib 
1st AD: Derek Jaeschke 
2nd AD: Cole "C-Dawg" Ewing 
2nd 2nd AD: Nathan Gallie 

Director of Photography: Elias Talbot 
Steadicam Operator: Aaron Gantt 
1st AC: Mike Dumin 
1st AC (B Cam): Karson Holbrook 
2nd AC: Anthony Hwang 
Technocrane Lead Tech: Corey Keifer 
Assistant Tech: Christian Hurley
G4 Tech: Derrick Rose
VTR/Playback: Kai Morrison 
DIT: John Davis

Gaffer: Brian "Red" Hickman
Best Electric: Adam Flores
Electric: Matt Hall, Shawn Rojas, Gerry Ruiz & Richard Smart

Key Grip: Bodie Hyman
Best Grip / Key D2: Andre Miraglia
Grip Driver / Best Grip D2: Kyle Hudnall
Dolly Grip: Eric Zucker 
Grip: Jerry Brown, Connor Colby & Justin Lesch
Production Designer: Brittany Porter 
Art Director: Mary Florence Brown 
Set Decorator: Leanda Harley
Leadman: Daniel Oregel 
Prop Master: Clarisse Castelo 
Shopper: Tyler Vogel 
Prop Master Prep: Chela Fiorini
Set Dresser / Driver: Jose Lopez
Set Dressers: Brenda Gomez, Evelyn Jimenez, Kevin Lopez, Irvin Martinez, Omar Ortega, Luigy Portillo & Daniel Valdivia
Lead Scenic: Skye Amber Sweet
Special Effects: Ben Graham, Arthur "Tommy" Haynes & Simon White

Stylist: Kennlaw 
Key Hair Stylist: Tiffany Suzuki 
Key Makeup Artist: Manu Horn
Hair Assistants: Ryann Dunnan, Blanche Lebeau & Joel Snyder 
Makeup Assistants: Hazell Morales Guillen, Kandi Hernandez & Roque Romo

Production Accountants: Paymon Buickzadeh, Ashley Maltez  & Nancy Vasquez

Edit US: Dave Phelps 
Post Studio FR: paume. 
Edit FR: Alexis Benot & Eugène Signoret
VFX by paume.: Melchior Leroux & Killian Pini
paume.'s Post Producer: Madeleine Kondé

Color: Dylan Hageman 
Color Producer: Christo Arsenio 
Airplane VFX & Cleanup: Frender / Max Colt
Beauty: Kevin Kim from Bonch Post + Zwick Post
Additional Cleanup: Zwick Post

Senior Post Coordinator: Damian Giampietro
Junior Post Coordinator: Emily Tegel 
Post Assistant: Shane Emery 

Stunt Coordinator: Sean "Speedy" Christopher 
Stunt Driver: Anthony Nanakornpanom
Stunt Rigger: Craig Jensen, Tim Mikulecky, Been Alexander, Anthony Nanakorpunum

Performance Directing Coordinator / Translator: Cathy Kim 

Dancers: Jake Brandorff, Aaliyah Flournoy, Delaney Glazer, Nick Joseph, Jake Koddish, Dom Lashawn, Devin Pornel, Josh Price, Brian Puspos & Alexis Shon

JK Stand-In: Meeeenk 
Gang Boss: Janet Ayaquil 
Kid on the Horse: Laythan Lau 
Surround Sound Man: Elii Ormond 

Background Talent: Alex Barragan, ;the girl, Jenly Crespo, Maddie Dean, Fely Duchemin, Corey Evans, Lyndon Fancey, Ammand Faris, Hadeez, Henner H., Emma Heiliger, Mersadez Hemphill, Bersil Iglesias, Fatima Ijaz, Tanishq "Taneesky" Joshi, Charisma Kain, Adriana Marie Kidder, Ashlyn Lie, Elizabeth Marochok, Eshak Mekonen, Daniel Nelson, Wal Nhial, Joseph Szekula, Matt Salinas, Andrew Threm, Josh Tompong, Domanic Tong, Pelin Ufuktepe, Kaiori M Williams & Vera Zandionov

Location Scout: Casey Sullivan
Location Manager: John Brown
Casting Director: Esprit Casting / Copelan Cash
Set Medic: Don Debaun
Craft Services: Claudia Ambriz, Leslie Paz, Leslie Pineda & Vivivana Terriquez
Catering: Los Amigos
Animal Trainers: Benay's Bird & Animal Rentals
Studio Teacher: Twanda Hogans 

Water Truck Driver: Mike Bossen & Michael Dunbar
Client PA: Ashley Dasom Lee 
PA Nation: Erika Espinoza, Angel Falcon, Anthony Gomez, Jared Masten, Jonah Robinson, Sam Smoot & Kay Warren 
Truck PA: Allen Amechi & Claudius Shropshire


BIGHIT ;Rights are reserved selectively in the ;Unauthorized reproduction is a violation of applicable ;Manufactured by BIGHIT MUSIC, Seoul, Korea.


Connect with BTS:












#정국 #JungKook #JungKook_3D
Weekly Chart Achieves (Top 40 Songs)
The highest charting position of the entry is #2 . The song appeared 7 total times in the Top 10 ; 3 total times in the Top 20 ; The worst ranking place of the video is #14. "3D" has been charted in 1 trends (countries):
Monthly Chart Achieves (Top 40 Songs)
The best charting position of the entry is #2 . The song appeared 1 total times in the Top 10 ; 1 total times in the Top 20 ; 1 total times in the Top 40 ; The worst ranking place of the video is #228. "3D" has been charted in 2 trends (countries):
Daily Chart Achieves (Top 100 Songs)
The highest ranking position of the entry is #2 . "3D" atop the Top 100 Songs Chart for 7 total days. The song appeared 60 total times in the Top 10 ; 22 total times in the Top 20 ; 41 total times in the Top 100 ; The worst charting place of the entry is #94. Find all daily charts - Top 100 South Korea