Kyrgyzstan (Kyrgyzstan Music)
Find brand new songs, artists and playlists related to Kyrgyzstan . Charts on daily, weekly, monthly and annually basis.
Kyrgyzstan
Kyrgyzstan
is a
[country]
trend.
Kyrgyzstan (/ˌkɜːrɡɪˈstɑːn/ KUR-gih-STAHN; Kyrgyz: Кыргызстан Kyrgyzstan (Kyrgyz pronunciation: [qɯrʁɯsˈstɑn]); Russian: Киргизия [kʲɪrˈɡʲizʲɪjə] or Кыргызстан [kɨrɡɨˈstan]), officially the Kyrgyz Republic (Kyrgyz: Кыргыз Республикасы, translit. Qırğız Respublikası; Russian: Кыргызская Республика, tr. Kyrgyzskaya Respublika), and also known as Kirghizia, is a country in Central Asia. Kyrgyzstan is a landlocked country with mountainous terrain. It is bordered by Kazakhstan to the north, Uzbekistan to the west and southwest, Tajikistan to the southwest and China to the east. Its capital and largest city is Bishkek.
Kyrgyzstan Top 40 Music Charts
has started at December 29, 2018 (Sat). All weekly chart releases have aired on
Saturday
. Popnable serves top music charts from Kyrgyzstan on a daily (
Top 100 Songs
), weekly (Top 40 Songs), monthly (Top 200 Songs) and yearly basis (Top 500 Songs). Since 2019, Popnable provides new charts from Kyrgyzstan -
Top 10 Annoying Songs
(ended on 30.11.2022) and
Top 20 Likeable Songs
. Since 01.12.2021 Popnable reveals the hottest songs released within the last 365 days in Kyrgyzstan
Hot 100 Songs Chart
. Kyrgyzstan has
2961
videos (+13 brand new) ,
1148
artists (+3 added today) .
Last added artists from Kyrgyzstan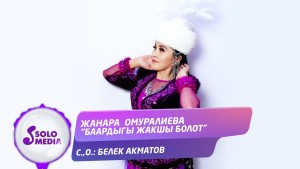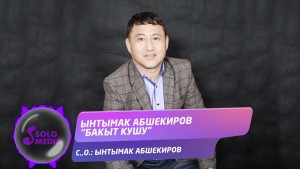 Last added songs from Kyrgyzstan
Zhazgul Zhumakano...
ELERA KABYLZhAN...
ZhANARA OMURALIEV...
Dostor Tobu
Moorkan Mamyrkulo...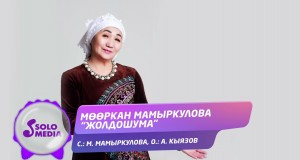 Aibek Raimbaev
Top 40 Songs, week 385
(13 May 2022 - 19 May 2022)