Munkh Gunig

by Seryoja

"Munkh Gunig" is Mongolian song released on 09 December 2021 in the official channel of the record label - "OCEAN GREY". Discover exclusive information about "Munkh Gunig". Explore Munkh Gunig lyrics, translations, and song facts. Earnings and Net Worth accumulated by sponsorships and other sources according to information found in the internet. How many times the Mongolian song appeared in music charts compiled by Popnable? "Munkh Gunig " is well-known music video that took placements in popular top charts, such as Top 100 Mongolia Music Chart , Top 40 Mongolian Songs Chart, and more.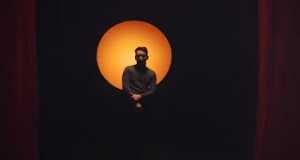 Country

Mongolia
Added
Origin Name
Seryoja - Munkh Gunig (Official Music Video)
Report
[Not music related] [Add Artist Related] [Report Fake Views] [Remove Linked Artist] [Add Lyrics] [Add Lyrics Translation]
"Munkh Gunig" Facts
"Munkh Gunig" has reached 1.5M total views, 17.9K likes, and 0 dislikes on YouTube.

The song has been submitted on 09/12/2021 and spent 6 weeks on the charts.
The original name of the music video "Munkh Gunig" is "SERYOJA - MUNKH GUNIG (OFFICIAL MUSIC VIDEO)".
"Munkh Gunig" has been published on Youtube at 08/12/2021 19:11:23
"Munkh Gunig" Lyrics, Composers, Record Label
OCEAN GREY production feauturing artist Seryoja "Munkh Gunig" New track from Seryoja's 2nd ;© ℗ 2021 OCEAN GREY Production.

►available everywhere now:
Apple Music:
Spotify:

Executive Producer // Kairu
Director // Kairu
Camera Operator // Sanaa Z, DULGUUNMURUN
Colorgrade // Sanaa Z
Song // Kairu
Lyrics// Seryoja
Music producer// Kairu
Make Up & Stylist // Maral-Od

Lyrics
Бадаг 1.
Нэг тэг цэг
Чамд бэлэглэсэн цэцэг шиг
Бүх юм үхдэг сэтгэл ч бас
Зүрхэнд үлдэнэ сэв сэг хог
Хойшоо алхаад зогсох байж
Хотын төвөөс холуур зугтах байж
Хоёр хөл дээрээ эрүүл тогтох байж
Харанхуй шөнө согтохгуй байж
Ямар новшоо хийж чамд үрсэн цаг хугацаа вэ
Одоо хүртэл чамайг бодож олон юм хуцсаар байна
Хааяа бачимдаад уурандаа загинамаар санагдана
Хайрладаг болхоороо л уйлмаар болж шаналдаг
Намайг ойлгоод өг гэж чамаас гуйлаа ч
Ойлгож байна гэдэг чиний үг худлаа
Ер нь чи худлаа...худлаа

Дахилт.
Хэдий болтол миний бодолд
Хэдий хүртэл миний дотор
Хэлээд явуулаач намайг
Би чамд хайргүй гээд
Хэдий болтол миний бодолд
Хэдий хүртэл миний дотор
Хэлээд явуулаач намайг
Би чамд хайргүй гээд

Бадаг 2.
Миний хоолойноос өвдөлтийг сонсвол
Тэр миний үдэлтийн дуулал
Олон дууг олууланг нь чамд
Одод тэнгэрт одон медаль хананд
Жижигхэн жаргалаа шүдэндээ зуусан
Явуулж чадахгуй нүдэндээ нуусан
Хаяад явахад хайран
Наяад оны хайр шиг
Би чамд дандаа хэлдэг үргэлж хайрлах болно
Чамайг хайрлах тоолонд би шатна халуун тогоонд
Хэцүү байна гээд би хаяад явж байсан уу
Надаас болоод чи зовж байсан уу
Хэлж болдоггуй угсээ хэдэн ч удаа залгив
Шөнө согтуу хэдэн ч удаа залгав
Чи утсаа авахгүй хэвээр
Юм дуусахгуй нэгээр

Дахилт.
Хэдий болтол миний бодолд
Хэдий хүртэл миний дотор
Хэлээд явуулаач намайг
Би чамд хайргүй гээд
Хэдий болтол миний бодолд
Хэдий хүртэл миний дотор
Хэлээд явуулаач намайг
Би чамд хайргүй гээд
Weekly Chart Achieves (Top 40 Songs)
The highest charting position of the entry is #5 . The song appeared 5 total times in the Top 10 ; 1 total times in the Top 20 ; The worst ranking place of the video is #11. "Munkh Gunig" has been charted in 1 trends (countries):
Monthly Chart Achieves (Top 40 Songs)
The best charting position of the entry is #5 . The song appeared 1 total times in the Top 20 ; The worst ranking place of the video is #11. "Munkh Gunig" has been charted in 1 trends (countries):
Daily Chart Achieves (Top 100 Songs)
The highest ranking position of the entry is #5 . The song appeared 46 total times in the Top 10 ; The worst charting place of the entry is #10. Find all daily charts - Top 100 Mongolia