Lorde Bio and Facts
Lorde is a well-known New Zealand artist/band. Find biography and interesting facts of Lorde's career and personal life. Discover detailed information about Lorde's height, real name, wife, girlfriend & kids. Lorde Wiki, Facebook, Instagram, and socials. Lorde Height, Age, Bio, and Real Name.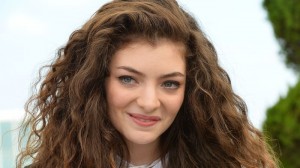 [Edit Photo]
Country

New Zealand
Added
Social
[Instagram Add]
[Facebook Add]
[Twitter Add]
[Wiki Add]
Lorde Biography Facts
Lorde has been appeared in channels as follow: DisclosureVEVO, Majestic Casual, MrSuicideSheep, Selected., GalaxyMusic, MrRevillz, LordeVEVO, Trap Nation.
Born 07 November, 1996 (24 years old).
What is the zodiac sign of Lorde ?
According to the birthday of Lorde the astrological sign is Scorpio .
Career of the Lorde started in 2009 .
Lorde Wiki
Not to be confused with Lordi or Lord. For other uses, see Lorde . New Zealand singer and songwriter
Lorde
Lorde performing in June 2017
Born
Ella Marija Lani Yelich-O'Connor
7 November 1996
Auckland, New Zealand
Citizenship
New Zealand Croatia
Occupation
Singer-songwriter
Years active
2009–present
Parent
Sonja Yelich
Awards
Full list
Musical career
Genres
Electropop dream pop indie pop art pop
Instruments
Vocals piano sampler xylophone
Labels
UMG Lava Republic
Associated acts
Joel Little Jack Antonoff
Website
lorde.co.nz
Ella Marija Lani Yelich-O'Connor , known professionally as Lorde , is a New Zealand singer and songwriter. Taking inspiration from aristocracy for her stage name, she is known for employing unconventional musical styles and introspective songwriting. Lorde's music is primarily electropop and contains elements of subgenres such as dream pop and indie-electro.
Born in the Auckland suburb of Takapuna and raised in neighbouring Devonport, Lorde expressed interest in performing at local venues in her early teens. She signed with Universal Music Group in 2009 and collaborated with producer Joel Little in 2011 to start recording material. Initially self-released in 2012 for free download on SoundCloud, UMG commercially released the pair's first collaborative effort, an extended play titled The Love Club, in 2013. The EP's international chart-topping single "Royals" helped Lorde rise to prominence.
Her debut studio album Pure Heroine was released that same year to critical and commercial success. The following year, Lorde curated the soundtrack for the 2014 film The Hunger Games: Mockingjay – Part 1 and recorded several tracks, including the single "Yellow Flicker Beat". Her second studio album Melodrama received widespread critical acclaim and debuted atop the US Billboard 200.
Lorde's accolades include two Grammy Awards, two Brit Awards and a Golden Globe nomination. She appeared in Time's list of the most influential teenagers in 2013 and 2014, and the 2014 edition of Forbes 30 Under 30. In addition to her solo work, she has co-written songs for other artists, including Broods and Bleachers. As of June 2017, Lorde has sold over five million albums worldwide.
Early life
Ella Marija Lani Yelich-O'Connor was born on 7 November 1996 in Takapuna, Auckland, to poet Sonja Yelich and civil engineer Vic O'Connor. Her mother was born to Croatian immigrants from the region of Dalmatia, while her father is of Irish descent. They announced their engagement in 2014, after a 30-year relationship, and in 2017, they married in a private ceremony in Cheltenham Beach.
Second of four children, she has three siblings: older sister Jerry, younger sister India, and younger brother Angelo. They were raised in the nearby Auckland suburb of Devonport. At age five, she joined a drama group and developed public speaking skills. Her mother encouraged her to read a range of genres, which Lorde cited as a lyrical influence. More specifically, she cites the young adult dystopian novel Feed by M.T. Anderson as well as authors J.D. Salinger, Raymond Carver and Janet Frame for influencing her songwriting.
After a suggestion from a school instructor, her mother had her take a series of tests to determine her intelligence. The results concluded that Lorde, age 6, had the mental age of a 21 year old adult. She was briefly enrolled at George Parkyn Centre, a school for gifted children. Sonja, unenrolled her, however, citing social development concerns. As a child, Lorde attended Vauxhall School and then Belmont Intermediate School in her early teens. In 2008, she and her Belmont team were named the runner-up in the Kids' Lit Quiz World Finals, a global literature competition for students aged 10 to 14.
Artistry
Influences
Lorde grew up listening to American jazz and soul musicians Billie Holiday, Sam Cooke, Etta James, and Otis Redding, whose music she admires for "harvesting their suffering." She also listened to her parents' favourite records by the likes of Cat Stevens, Neil Young, and Fleetwood Mac in her early years. During production of Pure Heroine, Lorde cited influences from electronic music producers, including SBTRKT, Grimes, and Sleigh Bells, impressed by "their vocals in a really interesting way, whether it might be chopping up a vocal part or really lash or layering a vocal." Lorde also stated that she was inspired by the initially hidden identities of Burial and The Weeknd, explaining, "I feel like mystery is more interesting." Other inspirations include Grace Jones,James Blake, Yeasayer, Animal Collective, Bon Iver,The Smiths,Arcade Fire,Laurie Anderson,Kanye West, Prince, and David Bowie.
Lyrically, Lorde cited her mother, a poet, as the primary influence for her songwriting. She also named several authors, including Kurt Vonnegut,Raymond Carver,Wells Tower,Tobias Wolff,Claire Vaye Watkins,Sylvia Plath,Walt Whitman, and T. S. Eliot as lyrical inspirations, particularly noting their sentence structures. When writing her second album, Melodrama, Lorde took inspiration from the melodic styles of a variety of musicians, including Phil Collins,Don Henley,Tom Petty,Joni Mitchell,Leonard Cohen, and Robyn. During the recording process, Lorde stated that Frank Ocean's 2016 album Blonde inspired her to eschew "traditional song structures." She frequently listened to Paul Simon's 1986 album Graceland while riding subways in New York City and on taxi rides on the way home from parties in her hometown of Auckland. She cited the 1950 science fiction short story "There Will Come Soft Rains" by Ray Bradbury as inspiration for much of Melodrama's story, relating it to her own realities she faced.
Musical style and songwriting

Prior to the release of Melodrama, Lorde only utilised her vocals and did not play musical instruments on her records or onstage, elaborating, " voice needs to have the focus. My vocal-scape is really important".PopMatters described Lorde's vocals as "unique and powerfully intriguing", while Billboard characterised her voice as "dynamic, smoky and restrained". For the Melodrama World Tour, however, she employed a drum pad sampler, and xylophone onstage on select dates. Shortly after finishing her tour, Lorde revealed via her newsletter subscription that she started learning how to play the piano.Vice noted that her songs incorporated the mixolydian mode, a melodic structure used in "blues-based and alternative rock" music, which set her songs apart from those in pop music for not fitting a common major or minor chord.Lorde is noted for her unconventional pop sound and introspective songwriting. In a 2017 interview with NME, she declared "I don't think about staying in my genre lane".AllMusic's Stephen Thomas Erlewine characterised her style as primarily electropop. Upon the release of Pure Heroine, contemporary critics described her music as electropop,art pop,dream pop,indie pop, and indie-electro, with influences of hip hop.Melodrama was a departure from the hip hop-oriented minimalist style of its predecessor, incorporating piano instrumentation and maximalist electronic beats.
Regarding her songwriting process, Lorde explained that the foundation to her songs began with the lyrics, which could sometimes stem from a singular word meant to summarise a specific idea she had tried to identify. For "Tennis Court", Lorde wrote the music before lyrics. She stated that the songwriting on Pure Heroine developed from the perspective of an observer. Similarly, in an interview with NME, Lorde acknowledged that she used words of inclusion throughout her debut album, while her follow-up Melodrama presented a shift to first-person narrative, employing more introspective lyrics inspired by Lorde's personal struggles post-breakup and viewpoints on post-teenage maturity. Lorde's neurological condition chromesthesia influenced her songwriting on the album; it led her to arrange colours according to each song's theme and emotion.
Public image and impact
Lorde is known for her unchoreographed dancing onstage, which has polarised audiences.
Lorde's stage name bears her fascination with "royals and aristocracy"; she added an "e" after the name Lord, which she felt was too masculine, to make it more feminine. She described her public image as something that "naturally" came to her and was identical to her real life personality. Lorde identifies as a feminist.The New Zealand Herald opined that her feminist ideology was different from her contemporaries due to Lorde's disinterest in sexualised performances. She proclaimed herself in an interview with V magazine as a "hugely sex-positive person", saying, "I have nothing against anyone getting naked. ... I just don't think it really would complement my music in any way or help me tell a story any better".
Critical reception of Lorde is generally positive, praise concentrated on her maturity both musically and lyrically.The New York Times called her "the pop prodigy" who was not conformed to boundaries and always sought experimentation.Billboard recognised Lorde as a spokesperson for a "female rock resurgence" by introducing her works to rock and alternative radio, which had seen a traditional male dominance. The publication also named her the "New Queen of Alternative" in a 2013 cover story. Journalist Robert Christgau was less enthusiastic towards Lorde's styles, labelling the singer as "a pop property" that was indistinguishable from other mainstream artists.
Lorde's critiques of mainstream culture on Pure Heroine earned her the title "the voice of her generation", a label she dismissed, saying that "young people have never needed a specialised spokesperson".Jon Caramanica, writing for The New York Times, credited Lorde for bringing forth a "wave of female rebellion" to mainstream audiences that embraced an "anti-pop" sentiment. Sharing a similar viewpoint, Rolling Stone and NPR credited her debut studio album Pure Heroine as the foundation of that transformation. Several analysts also noted Lorde's influence on the music trends of the 2010s, and have credited the singer with paving the way for the current generation of alternative-leaning pop artists. She placed at number 12 on NPR's 2018 readers poll of the most influential female musicians of the 21st century.
Her onstage persona, particularly her signature unchoreographed dancing, has polarised audiences. Her detractors have described her dance moves as "awkward" in comparison to contemporary stage performers.The Fader expressed that she should be celebrated for her dancing as it is "more freeform and spontaneous" than structured choreography and "speaks an entirely different expressive language". The publication further elaborated that her "stage presence more impactful than the average pop performance". Lorde's works have directly influenced several contemporary artists, including Amanda Palmer,Amandla Stenberg,Benee,Billie Eilish,Charly Bliss,Conan Gray,Courtney Love,Daya,Finneas,Fletcher,Holly Humberstone,James Bay, Khalid,K.Flay,Nina Nesbitt,Olivia Rodrigo,Sigrid,Tessa Violet,The Aces,Tove Lo,Tove Styrke,Troye Sivan,Xylø, and Yungblud. Lorde was parodied in the South Park episodes "The Cissy" and "Rehash", broadcast in October and December 2014, respectively.
Personal life
From late 2013 to early 2016, Lorde was in a relationship with New Zealand photographer James Lowe. In January 2016, she relocated from Devonport to Herne Bay, an affluent suburb in Auckland, where she purchased a NZ$2.84 million house. She holds dual New Zealand and Croatian citizenship.
Philanthropy
Lorde has been involved in several philanthropic causes. "The Love Club" was included in the 2013 charity album Songs for the Philippines to support the people in the Philippines who suffered from Typhoon Haiyan. In 2015, Lorde recorded "Team Ball Player Thing", a charity single, as part of the supergroup Kiwis Cure Batten. All sales from the song went towards research for the cure of Batten disease, a fatal neurodegenerative disorder. Later that year, the singer was featured in the compilation album The Art of Peace: Songs for Tibet II to raise funds for the preservation of the Tibetan culture. The following year, Lorde made a NZ$20,000 donation to Fuel the Need, a New Zealand charity that provides lunches for underprivileged schoolchildren. In 2018, she donated NZ$5,000 to Starship Hospital to fund the purchase of "five new portable neurology monitors." Lorde became a patron of MusicHelps, formerly the New Zealand Music Foundation, a musical charity helping New Zealanders who are vulnerable to or experiencing serious health issues, in November 2018.
Accolades
Main article: List of awards and nominations received by Lorde
After her breakthrough, Lorde won four New Zealand Music Awards at the 2013 ceremony. The single "Royals" earned the APRA Silver Scroll Award, and two Grammy Awards for Best Pop Solo Performance and Song of the Year. In 2015, she received a Golden Globe nomination for Best Original Song as a songwriter for "Yellow Flicker Beat". Her second studio album Melodrama received a Grammy nomination for Album of the Year at the 60th ceremony. Lorde has received two Brit Awards for International Female Solo Artist. The singer has also won two Billboard Music Awards, one MTV Video Music Award and three World Music Awards. She has sold over five million albums worldwide as of June 2017 and 15 million certified single units in the United States.
Lorde Personal Life
Real Name/Birth Name
Lorde
Birthday
07 November, 1996
Nationality
New Zealand
Age
(24 years old)
Zodiac sign
Scorpio
Born Country
New Zealand
Born in
New Zealand
Famous as
Musician/Singer
City
-
Ethnicity
New Zealand
Citizenship
New Zealand
Height
- cm / - inches
Marital Status
Single/Married
Lorde Career
Total Music Videos
19
Music Labels
DisclosureVEVO, Majestic Casual, MrSuicideSheep, Selected., GalaxyMusic, MrRevillz, LordeVEVO, Trap Nation
Popular Songs
Royals (Us Version) , Team , Green Light , Magnets , Tennis Court