Soraia Ramos Bio and Facts
Soraia Ramos is a well-known Portuguese artist/band. Find biography and interesting facts of Soraia Ramos's career and personal life. Discover detailed information about Soraia Ramos's height, real name, wife, girlfriend & kids. Soraia Ramos Wiki, Facebook, Instagram, and socials. Soraia Ramos Height, Age, Bio, and Real Name.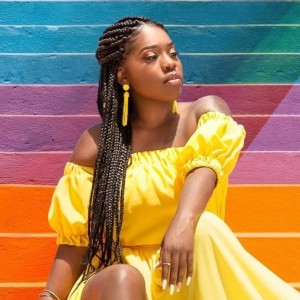 [Edit Photo]
Country
Portugal
Added
Soraia Ramos Biography Facts
Soraia Ramos has been appeared in channels as follow: KlassziK, Mais Kizomba, Preto Show.
Soraia Ramos Wiki
Soraia Ramos was born in Portugal, where she lived until she was 13 years old. With his family he moved to France where she stayed for 3 years, later emigrating to Switzerland, his current residence. From an early age, she felt a huge connection with the music world, beginning to share that same passion with her closest ones. The unconditional support she always received from his family led her to enter the Swiss "Diaspora Voices" competition in 2009, earning 4th place. Her persistence and determination led her to repeat this experience and thus reached the 1st place in the 2010 edition. At one point she became known as the cover girl due to performances posted on YouTube playing songs by singers such as Anselmo Ralph, Rihanna, and C4 Pedro. But the video that launched its name internationally was the hit by Nelson Freitas and C4 Pedro "Bo tem mel", reaching 100,000 views in a few months. This projection earned him an invitation from the Angolan singer to perform with him on the stage of Zénith (Paris) where only world-renowned artists perform. This was a milestone and triumph, as it was able to act for an audience of over 10,000 people. He works solo with the support of his uncle Rayden, author and composer of several hits. At this moment she has been working with Producer Acproduções. She also did several featurings with Dope Muzik's Various Rappers such as Nga, Masta, Monsta Deezy, and Artist Ravidson. Soraia Ramos decides to release her EP, called "A Bit of Me" composed of 5 songs in which she breaks the cover girl image, affirming her style and identity as a professional singer.
Soraia Ramos Personal Life
Real Name/Birth Name
Soraia Ramos
Birthday
-
Nationality
Portuguese
Age
-
Zodiac sign
-
Born Country / Born in
Portugal
Famous as
Musician/Singer
Ethnicity
Portuguese
Citizenship
Portuguese
Height
- cm / - inches tall
Marital Status
Single/Married
Soraia Ramos Career
Total Music Videos
15
Music Labels
KlassziK, Mais Kizomba, Preto Show
Popular Songs