Beéle's Bio and Facts
Find biography and interesting facts of Beéle's career and personal life.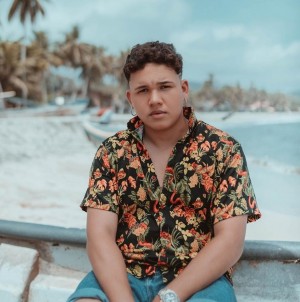 [Edit Photo]
Country

Puerto Rico
Added
Beéle has been appeared in channels as follow: Hear This Music, TrapUrbanoTV, FlowUrban.

Brandon De Jesús López Orozco, artistically known as Beéle, is a dancehall and island music singer. He was born in 2003 in Barranquilla, Colombia, but was raised in Maracay, Venezuela. He has been a musician since he was 13, and at 10 he had already written his first song, his dream is to be a great singer and composer with international recognition. In the year 2019, it was signed by the famous DJ Luian and the Mambo Kingz: Hear This Music, with the theme "Crazy" as its debut. He has also made collaborations with other artists, such as Montano and Totoy in the song entitled "Sola." Still not confirmed next issues or together of this talented young man, but surely not have to wait long to hear new music from Béele.