Colț De Cer

by Iulia Schiau

"Colț De Cer" is Romanian song released on 06 June 2021 in the official channel of the record label - "Cipri Popescu". Discover exclusive information about "Colț De Cer". Explore Colț De Cer lyrics, translations, and song facts. Earnings and Net Worth accumulated by sponsorships and other sources according to information found in the internet. How many times the Romanian song appeared in music charts compiled by Popnable? "Colț De Cer " is well-known music video that took placements in popular top charts, such as Top 100 Romania Music Chart , Top 40 Romanian Songs Chart, and more.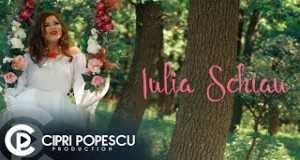 Country

Romania
Added
Origin Name
???? Iulia Schiau ☀️ Colț De Cer ????
Report
[Not music related] [Add Artist Related] [Report Fake Views] [Remove Linked Artist] [Add Lyrics] [Add Lyrics Translation]
"Colț De Cer" Facts
"Colț De Cer" has reached 1.1M total views, 9.2K likes, and 0 dislikes on YouTube.

The song has been submitted on 06/06/2021 and spent 1 weeks on the charts.
The original name of the music video "Colț De Cer" is "???? IULIA SCHIAU ☀️ COLȚ DE CER ????".
"Colț De Cer" has been published on Youtube at 06/06/2021 15:00:11
"Colț De Cer" Lyrics, Composers, Record Label
Subscribe ✨ Cipri Popescu:

Contact Cipri Popescu: ???? +40 751 867 843; ???? cipripopescu1@ ;

Follow ???? Cipri Popescu:
???? INSTAGRAM:
???????? FACEBOOK:

Ascultă Cipri Popescu:
???? Spotify:
???? SoundCloud:
???? Apple Music:
???? Amazon:
???? Deezer:
???? Tidal:

Contact Iulia Schiau: ???? +40 752 928 461

Follow Iulia Schiau:
???? INSTAGRAM:
???????? FACEBOOK:

???? Muzică: Cipri Popescu
???? Versuri: Mariana Coroban
Orchestrație,mixaj si mastering: Cipri Popescu
???? Videoclip: CIPRI POPESCU PRODUCTION & @Dacian de la Oradea
???? Vioară: @Nazarius Zbiciu

VERSURI:
Iubirea ta-i, un colț de cer,
Ce m-a-nvățat să cred, să sper!
Că fericirea, e o stea,
Ce-o pui mereu, în palma mea.

Mă sting de dor, când tu nu ești!
Dar știu și simt, că mă iubești!
La pieptul tău mi-e viața rai,
Nu vreau departe, să îmi stai! (bis)

Iubirea ta-i, un colț de cer,
Ce m-a-nvățat să cred, să sper!
Că fericirea, e o stea,
Ce-o pui mereu, în palma mea.

Chiar dacă lumea, s-ar sfârși,
La pieptul tău, m-ai ocroti.
Și ne-am iubi, la fel de mult,
Până la capăt, de pământ! (bis)

Iubirea ta-i, un colț de cer,
Ce m-a-nvățat să cred, să sper!
Că fericirea, e o stea,
Ce-o pui mereu, în palma mea.

‼️Toate drepturile sunt ;Orice upload neautorizat al acestui videoclip este ilegal şi poate fi raportat oricând la Youtube.

All rights ;Unauthorized reproduction is a violation of applicable ;In order to avoid copyright infringement, please do not upload this video on your channel.

#CipriPopescu #IuliaSchiau #music
Weekly Chart Achieves (Top 40 Songs)
The highest charting position of the entry is #441 . The worst ranking place of the video is #441. "Colț De Cer" has been charted in 1 trends (countries):
Monthly Chart Achieves (Top 40 Songs)
The best charting position of the entry is #441 . The worst ranking place of the video is #928. "Colț De Cer" has been charted in 1 trends (countries):