Hammali & Navai's Activities and Contributes
Find latest user contributes and activities regarding information of Hammali & Navai's accomplishments and musician profile. When the Hammali & Navai has been submitted on Popnable? Where Hammali & Navai release the music videos? When we noted the first appearance of this music video in a chart? Explore interesting facts about Hammali & Navai. Hammali & Navai is a popular Russian artist/band.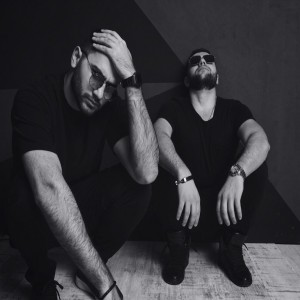 [Edit Photo]
Country

Russia
Added
Hammali & Navai has appeared on Popnable on 05 June 2017 and has updated on 24 September 2022 for the last time.
Hammali & Navai is a partner with the following label channels, such as EminOfficial, Bahh Tee, Руки Вверх, Рэп Лирика - Рэп Новинки, HammAli & Navai, Jah Khalib, Siyah Music, Егор Крид, Zhara Music, Эллаи Ellai, The Limba, GOLDEN SOUND, SLAVA MARLOW, kamik_singerツ, JONY .
12/10/2019 20:46:28
animal91 updated artist_description
12/10/2019 20:46:24
animal91 updated artist_debut_year
12/10/2019 20:46:21
animal91 updated instagram_profile
12/10/2019 20:46:19
animal91 updated facebook_page