Hammali & Navai Bio and Facts
Hammali & Navai is a well-known Russian artist/band. Find biography and interesting facts of Hammali & Navai's career and personal life. Discover detailed information about Hammali & Navai's height, real name, wife, girlfriend & kids. Hammali & Navai Wiki, Facebook, Instagram, and socials. Hammali & Navai Height, Age, Bio, and Real Name.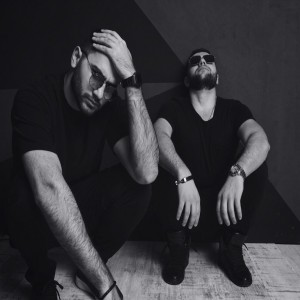 [Edit Photo]
Country

Russia
Added
Hammali & Navai Biography Facts
Hammali & Navai has been appeared in channels as follow: EminOfficial, Bahh Tee, ТО "Gazgolder", Velvet Music, Руки Вверх, Рэп Лирика - Рэп Новинки, HammAli & Navai, Jah Khalib, Siyah Music, Егор Крид, Zhara Music, Эллаи Ellai, The Limba, GOLDEN SOUND, SLAVA MARLOW, kamik_singerツ, JONY.
Career of the Hammali & Navai started in 2016 .
Hammali & Navai Wiki
HammAli & Navai is a Russian rap duo consisting of Alexander Aliyev and Navai Bakirov from Russia. Both participants are natives of Moscow, ethnic Azerbaijanis. It was founded on June 29, 2016 when the first joint song "Day on the calendar" was recorded. In January 2017, two joint tracks were recorded: "I do not want to fly" and "Love is a cold". Less than a month later, the duet released the song "You Are My Chemistry," and a month later the premiere of the single "Memory Won't Destroy" took place. On April 19, 2017, the release of the track "Fly Together" was recorded, recorded jointly with Bahh Tee. In May of the same year, the duo released the song "Hello, how are you at all?" On June 16, 2017, the track "Headlights-Mists" was published. In 2018, the track "Do you want me to come to you" was presented, to which a clip was later presented. The main character of the video was Nastya Ivleeva. On March 9, 2018, the premiere of the debut studio album JANAVI was held, which became the most listened album in 2018 according to BOOM. The song "Let Me On The Dance Floor" became a hit (entered the charts Sound (2nd place), Mooscle (2nd place), Youtube (5th place), etc.), a clip was shot in which the rapper starred Kievstoner and model Masha Minogarova. On November 26, 2018, the album "JANAVI: Autotomy" was released. On January 18, 2019, the duo released a new single, "How to Forget You." On April 18, 2019, the track premiered with JONY "Without You, I'm Not Me." On July 3, 2019, they released the new single, Hide and Seek.
Hammali & Navai Personal Life
Real Name/Birth Name
Hammali & Navai
Birthday
-
Age
-
Zodiac sign
-
Born Country / Born in
Russia
Nationality
Russian
Famous as
Musician/Singer
Ethnicity
Russian
Citizenship
Russian
Height
- cm / - inches tall
Marital Status
Single/Married
Hammali & Navai Career
Total Music Videos
85
Music Labels
EminOfficial, Bahh Tee, ТО "Gazgolder", Velvet Music, Руки Вверх, Рэп Лирика - Рэп Новинки, HammAli & Navai, Jah Khalib, Siyah Music, Егор Крид, Zhara Music, Эллаи Ellai, The Limba, GOLDEN SOUND, SLAVA MARLOW, kamik_singerツ, JONY
Popular Songs