Pchelovod

by Rasa

"Pchelovod" is Russian song released on 17 August 2019 in the official channel of the record label - "RASA MUSIC". Discover exclusive information about "Pchelovod". Explore Pchelovod lyrics, translations, and song facts. Earnings and Net Worth accumulated by sponsorships and other sources according to information found in the internet. How many times the Russian song appeared in music charts compiled by Popnable? "Pchelovod " is well-known music video that took placements in popular top charts, such as Top 100 Russia Music Chart , Top 40 Russian Songs Chart, and more.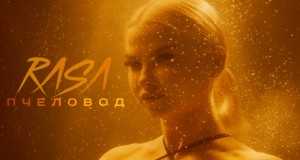 Country

Russia
Added
Origin Name
Rasa - Пчеловод | Премьера Клипа 2019
Report
[Not music related] [Add Artist Related] [Report Fake Views] [Remove Linked Artist] [Add Lyrics] [Add Lyrics Translation]
"Pchelovod" Facts
"Pchelovod" has reached 405.6M total views, 1.7M likes, and 356K dislikes on YouTube.

The song has been submitted on 17/08/2019 and spent 113 weeks on the charts.
The original name of the music video "Pchelovod" is "RASA - ПЧЕЛОВОД | ПРЕМЬЕРА КЛИПА 2019".
"Pchelovod" has been published on Youtube at 16/08/2019 02:29:34
"Pchelovod" Lyrics, Composers, Record Label
СЛУШАЙ ПЕСНЮ

RASA - Пчеловод (ПРЕМЬЕРА КЛИПА 2019)

Концерты +7 925 1000 800 Ирина

INSTA



OZIO PRODUCTION:

Максим Мурочкин Режиссер
Александр Дмитриев

Курбанов Туран продюсер
Максим Матющенко Второй режиссер
Елизавета Сбитная Ассистент второго режиссера
Марина Абашева Фокус-пуллер
Дима Мотрин Механик камеры
Евгений Яворский Механик камеры
Федя или Артём Плейбекер
Евгений Баранов Гафер
Никита Сафонов Технический директор
Александр Чернышов Осветитель
Александр Ребрик Осветитель
Евгений Банцер Осветитель
Виктор Соболь Осветитель
Шамиль Бутаев Пультовик
Алексей Конев Долли
Владимир Золотов Долли
Владимир Хорин Долли
Макс Ривака
Никита Луферов Постановщик
Эльза Мухтарова Художник по костюму
София Загряжская Костюмер
Ирина Попова Художник по гриму
Полина Бородина Гример
Екатерина Кондратьева Гример
Виктория Заглада Бригадир массовки
Владислав Кузнецов Ассистент по актерам
Артём Плесков продакшн ассистент
Саша Локо режиссер монтажа
Даниил Тарасов Супервайзер CGI и VFX

Подписывайся на нашу группу ВКонтакте


Сайт


INSTA







По всем коммерческим вопросам - popleev@
Концерты +7 925 100-08-00 Ирина
Weekly Chart Achieves (Top 40 Songs)
The highest charting position of the entry is #1 . "Pchelovod" atop the Top 40 Songs Chart for 23 total weeks. The song appeared 82 total times in the Top 10 ; 28 total times in the Top 20 ; 2 total times in the Top 40 ; The worst ranking place of the video is #312. "Pchelovod" has been charted in 2 trends (countries):
Monthly Chart Achieves (Top 40 Songs)
The best charting position of the entry is #1 . "Pchelovod" atop the Top 40 Songs Chart for 6 total months. The song appeared 19 total times in the Top 10 ; 7 total times in the Top 20 ; The worst ranking place of the video is #923. "Pchelovod" has been charted in 2 trends (countries):
Daily Chart Achieves (Top 100 Songs)
The highest ranking position of the entry is #1 . "Pchelovod" atop the Top 100 Songs Chart for 140 total days. The song appeared 547 total times in the Top 10 ; 200 total times in the Top 20 ; 123 total times in the Top 100 ; The worst charting place of the entry is #99. Find all daily charts - Top 100 Russia