Boul Ko Faté

by Amira Abed

"Boul Ko Faté" is Senegalese song released on 20 September 2021 in the official channel of the record label - "Amiraabed Official". Discover exclusive information about "Boul Ko Faté". Explore Boul Ko Faté lyrics, translations, and song facts. Earnings and Net Worth accumulated by sponsorships and other sources according to information found in the internet. How many times the Senegalese song appeared in music charts compiled by Popnable? "Boul Ko Faté " is well-known music video that took placements in popular top charts, such as Top 100 Senegal Music Chart , Top 40 Senegalese Songs Chart, and more.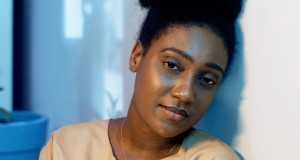 Country
Senegal
Added
Origin Name
Amira Abed - Boul Ko Faté
Report
[Not music related] [Add Artist Related] [Report Fake Views] [Remove Linked Artist] [Add Lyrics] [Add Lyrics Translation]
"Boul Ko Faté" Facts
"Boul Ko Faté" has reached 1.2M total views, 35.5K likes, and 0 dislikes on YouTube.

The song has been submitted on 20/09/2021 and spent 19 weeks on the charts.
The original name of the music video "Boul Ko Faté" is "AMIRA ABED - BOUL KO FATÉ".
"Boul Ko Faté" has been published on Youtube at 10/09/2021 19:00:13
"Boul Ko Faté" Lyrics, Composers, Record Label
PRODUCTION : HOSIDE STUDIO
Music : JEUSSS BEATS - STEPHANE - CHARLES
;DE PROD : AIMEROU DIENG
NAFI GUEYE - HAMEDINE GACKOU
IMAGES : NAZIR CISS
MAKE UP : LISSA PRO
STYLISME : MARIETA COUTURE

A ECOUTER ICI :


VERSE 1
Bayina lou beuri
Bayi na gnou beuri
Boul deff lougn niouy khébé
Damla nopp boulko faté
Gni nane dou sorri
Gni nane dou sotti
Beugg naleu té louma am dieul
Boul mey none yi louniou rétané
Té ioe khana khamo
Yaye pé ci khol bi sou done course do dieul ndaré
Mounouma lako neub day fégn ci nimlay kholé
Yaye sama choice nagn ci tekk brick
Doundou sunu paradise
Oh oh
Boulma miineul sa bopou ba paré wone meu guinaw
Lomay tammal na nekk louy laaw
Khol dou hauum  bagnkay beuss
Amatouma sago ci yaw

BRIDGE
Mbeuguel di taw sama khol lima weur yeup di naat
Biss bimalay nieuk guiss souma sanione dey niowat
Baayi nieup né ioe leuuu
Ioe laay tiiteuroo woo waaayy
 
CHORUS
Boudoul yaw dou keneu fi nga nekk la né
Limay yeuk ci ioe mane dafma eupp doolé
Eyyy , Ohh ouhh 
Sama khol moma toogn bama melni
Mom moma toogn bama melni ( ci ioe)
Yeeeeh ehhhhhh ey
Ohhhhh ouhhh  ohhhhh ohh

VERSE 2
Yaye sama ceetu
Boulma nakh ci ioe lay guiss sama bopou
Yaye lamp bimay leeral
Sodone diaye lougn ma ladj ma faye ko
Mba doma  Rousslo ci sama kanamou ay  nawlé
Yaye wakhna pape  wakh samay kharit
Mani yaw leu
Beugouma ko rethiou
Loma ladj ma deff ko
Mala beug piir té louma ci gobé garr ko
Paré dékou lepp rek ci kaw nga kham ko
Pour niou dem dey dess ci ioe
Andeu niarakoy deff
Beugue nala bamou leer nieup
Dieul sa photo def ko sama profil yeup
Soudé mbeuguel diokh nalako bamou matt seukk
Bayil khel lima bayi lepp
Lepp nguirr yaw

BRIDGE
Mbeuguel di taw sama khol lima weuurr yeup di naat
Biss bimalay nieuk guiss souma sagnone day nieuwat
Bayi nieup né yawleu
Yaw lay titeurooo woooo waaaayyy

CHORUS
Boudoul ioe dou keneu fi nga nekk la né
Limay yeukk ci ioe mane dafma eup doolé
Ohh ohoo hooo
Sama khol moma toogn bama melni
Mom moma toogn bama melni (ci ioe)
Yeeeeh ehhhhhh ey
Ohhhh ouhhhhh ohhhh ohh

OUTRO
Diokh naleu li gueuneu fort ci mane
Mouy sama khol
Kone dessalatoumla daaraaa
Aand niarakoy deff
Wane naleu li gueuneu sorri ci mane
Yaye sama khol kone dessalatoumla dara
Andeu  niarakoy deff

#AmiraAbed #Boulkofate #Lovesong
Weekly Chart Achieves (Top 40 Songs)
The highest charting position of the entry is #2 . The song appeared 1 total times in the Top 10 ; 6 total times in the Top 20 ; 5 total times in the Top 40 ; The worst ranking place of the video is #55. "Boul Ko Faté" has been charted in 1 trends (countries):
Monthly Chart Achieves (Top 40 Songs)
The best charting position of the entry is #2 . The song appeared 1 total times in the Top 10 ; 1 total times in the Top 20 ; 1 total times in the Top 40 ; The worst ranking place of the video is #47. "Boul Ko Faté" has been charted in 1 trends (countries):
Daily Chart Achieves (Top 100 Songs)
The highest ranking position of the entry is #2 . The song appeared 45 total times in the Top 20 ; 79 total times in the Top 100 ; The worst charting place of the entry is #59. Find all daily charts - Top 100 Senegal