Panda

by Thcf

"Panda" is Serbian song released on 06 November 2020 in the official channel of the record label - "IDJVideos.TV". Discover exclusive information about "Panda". Explore Panda lyrics, translations, and song facts. Earnings and Net Worth accumulated by sponsorships and other sources according to information found in the internet. How many times the Serbian song appeared in music charts compiled by Popnable? "Panda " is well-known music video that took placements in popular top charts, such as Top 100 Serbia Music Chart , Top 40 Serbian Songs Chart, and more.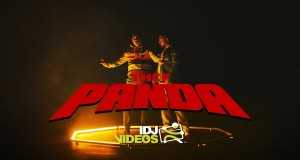 Country

Serbia
Added
Origin Name
Thcf - Panda (Official Video)
Report
[Not music related] [Add Artist Related] [Report Fake Views] [Remove Linked Artist] [Add Lyrics] [Add Lyrics Translation]
"Panda" Facts
"Panda" has reached 18.9M total views, 116.3K likes, and 3.9K dislikes on YouTube.

The song has been submitted on 06/11/2020 and spent 26 weeks on the charts.
The original name of the music video "Panda" is "THCF - PANDA (OFFICIAL VIDEO)".
"Panda" has been published on Youtube at 06/11/2020 15:00:09
"Panda" Lyrics, Composers, Record Label
???? Slušaj na svim platformama:
???? Subscribe to :
???? Uključi ???? da dobijaš obaveštenja za sve nove pesme!

???? "Balkan Hitovi" plejlista na Spotify-u → ;
???? "Balkan Hitovi" plejlista na Deezer-u →
???? "Balkan Hitovi" plejlista na Apple-u →

???? THCF - Booking i info - +381654466556 (Srdjan Nikodijevic)

???? Stream:
Deezer:
Spotify:
Apple:

©️ Label and copyright: IDJTunes™ / IDJDigital Limited
✔️ Digital distribution:

️️???? Muzika: Djordjevic ;Obradovic Ivan
️???? Tekst: Djordjevic Dj, Obradovic I, Vujicic B, Gligorijevic S
️???? Aranzman: Obradovic I, Djordjevic Dj, Nikola Perisic
️
???? Film by: Chameleon Film
???? Producer: Sasa Dobrovski
???? Directed by: Sasa Dobrovski
???? Director of photography: Vuk Papic
???? Focus Puller: Petar Vujovic
???? Post production: Petar Kacketdole
???? Color Correction: Nikola Marinkovic
???? Visual Effects – Malik Kurt & Tomislav Dugandzic
???? Scenograpy – Orjen Djuric
???? Set Photography by Nemanja Ivanovic

Choreograhy: Unja Green
Set Organisation: Anja Velemir
Makeup Artist: Tamara Galliano
Stylist: Marina Gligorijevic & Milica Milicevic Vujicic

???? Follow THCF:


???? Follow IDJVideos:


@idjvideos
;


Bela koža crna stakla kao Panda odma' znaju ko je
oko mene cela banda nikad gladna samo pare broje
a ti si prečica do pakla bele k'o santa su noći tvoje
odma' znala si od starta da sam k'o mamba sve biće moje
Ninety ninety Nike Nike kad udarim to dupe kaže likey likey
celo telo fucky fucky zakucam u nju kao Majki Majki
još jednom gas ide na max pevaj sa nama u glas
i još jednom ide tura na nas pusti da kruži taj haš
i još jednom ispred kluba kolona 100 flaša Dom Perinjona
i još jednom to je san sa betona ja i ona do miliona
Bela koža crna stakla kao Panda odma' znaju ko je
oko mene cela banda nikad gladna samo pare broje
a ti si prečica do pakla bele k'o santa su noći tvoje
odma' znala si od starta da sam k'o mamba sve biće moje x2
Banditos locos ona bi 100% s' nama
hoće taj kokos gori hašiš ko čokolada
još jednom gas ide na max pevaj sa nama u glas
i još jednom ide tura na nas pusti da kruži taj haš
i još jednom ispred kluba kolona 100 flaša Dom Perinjona
i još jednom to je san sa betona ja i ona do miliona
Bela koža crna stakla kao Panda odma' znaju ko je
oko mene cela banda nikad gladna samo pare broje
a ti si prečica do pakla bele k'o santa su noći tvoje
odma' znala si od starta da sam k'o mamba sve biće moje x2
Mislim na tebe stalno dođi mi corazon
i spusti se lagano baci to dupe na pod
kaže mi nisam dete hoće da proba sve to
tako si caliente dok navodiš me na zlo
Mislim na tebe stalno dođi mi corazon
i spusti se lagano baci to dupe na pod
kaže mi nisam dete hoće da proba sve to
tako si caliente dok navodiš me na zlo
Bela koža crna stakla kao Panda odma' znaju ko je
oko mene cela banda nikad gladna samo pare broje
a ti si prečica do pakla bele k'o santa su noći tvoje
odma' znala si od starta da sam k'o mamba sve biće moje x2
Weekly Chart Achieves (Top 40 Songs)
The highest charting position of the entry is #1 . "Panda" atop the Top 40 Songs Chart for 2 total weeks. The song appeared 24 total times in the Top 10 ; 11 total times in the Top 20 ; 14 total times in the Top 40 ; The worst ranking place of the video is #41. "Panda" has been charted in 2 trends (countries):
Monthly Chart Achieves (Top 40 Songs)
The best charting position of the entry is #1 . The song appeared 6 total times in the Top 10 ; 3 total times in the Top 20 ; 3 total times in the Top 40 ; The worst ranking place of the video is #35. "Panda" has been charted in 2 trends (countries):
Daily Chart Achieves (Top 100 Songs)
The highest ranking position of the entry is #1 . "Panda" atop the Top 100 Songs Chart for 12 total days. The song appeared 169 total times in the Top 10 ; 78 total times in the Top 20 ; 116 total times in the Top 100 ; The worst charting place of the entry is #85. Find all daily charts - Top 100 Serbia