"Alien" is South African song released on 24 September 2016 in the official channel of the record label - "Die Antwoord". Discover exclusive information about "Alien". Explore Alien lyrics, translations, and song facts. Earnings and Net Worth accumulated by sponsorships and other sources according to information found in the internet. How many times the South African song appeared in music charts compiled by Popnable? "Alien " is well-known music video that took placements in popular top charts, such as Top 100 South Africa Music Chart , Top 40 South African Songs Chart, and more.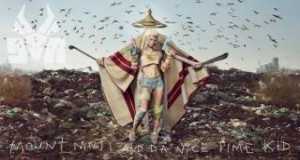 Country

South Africa
Added
Origin Name
Die Antwoord - Alien (Official Audio)
Report
[Not music related] [Add Artist Related] [Report Fake Views] [Remove Linked Artist] [Add Lyrics] [Add Lyrics Translation]
"Alien" Facts
"Alien" has reached 9.1M total views, 85.8K likes, and 1.9K dislikes on YouTube.

The song has been submitted on 24/09/2016 and spent 157 weeks on the charts.
The original name of the music video "Alien" is "DIE ANTWOORD - ALIEN (OFFICIAL AUDIO)".
"Alien" has been published on Youtube at 23/09/2016 19:19:36
"Alien" Lyrics, Composers, Record Label
New album 'MOUNT NINJI AND DA NICE TIME KID' out now! Get it here: SUBSCRIBE on YouTube:

Listen and follow on Spotify:

Listen on Apple:

Check out our website for upcoming tour dates:  

Follow Yolandi on Instagram:

Follow Die Antwoord on Instagram:

Follow on Twitter:

Like on Facebook:

LYRICS:
I am a alien
No matter how hard I try I don't fit in
Always all on my own, sad and lonely
All I want is for someone to play with me
Long ago I was a little girl yeah I was never ever able to fit in
My teachers at school would try to tell me what to do but, yo I would never listen
'Cause I was high all the time, stoned out of my little fucking mind
Misunderstood, lost and confused looking for a sign
All the popular kids at school were always super mean to me and made me cry
I never knew what I should do so I just walked away and said "Fuck off and die"
They said that I'm weird, that I'm ugly, and that I suck
I knew that one day all of those kids would grow up to be boring as fuck
I am a alien
No matter how hard I try I don't fit in
Always all on my own, sad and lonely
All I want is for someone to play with me
I am a alien
No matter how hard I try I don't fit in
Always all on my own, sad and lonely
All I want is for someone to play with me
I close my eyes and float into the night I like to let my mind drift
Make a jump into a new dimension
Thank God I got that gift
Ever since I was a little kid
Always on that next shit
These whack copycat ball bags can suck my motherfucking dick
Sometimes it feels like coming from this planet people are so sick and twisted
I don't wanna fit in anyway, I'd rather be a misfit
Fuck a normal life, that's lame, me I'm insane in the brain
They laugh at me because I'm different, I laugh at them because they're all the same
I am a alien
No matter how hard I try I don't fit in
Always all on my own, sad and lonely
All I want is for someone to play with me
I am a alien
No matter how hard I try I don't fit in
Always all on my own, sad and lonely
All I want is for someone to play with me
La, la, la, la, la, la, la
La, la, la, la, la, la, la, la, la, la
La, la, la
La, la, la, la, la, la, la, la, la, la, la, la
La, la, la, la, la, la, la, la
La, la, la, la, la, la, la, la, la, la
La, la, la
La, la, la, la, la, la, la, la, la, la, la
Weekly Chart Achieves (Top 40 Songs)
The highest charting position of the entry is #1 . "Alien" atop the Top 40 Songs Chart for 1 total weeks. The song appeared 78 total times in the Top 10 ; 11 total times in the Top 20 ; 3 total times in the Top 40 ; The worst ranking place of the video is #192. "Alien" has been charted in 1 trends (countries):
Monthly Chart Achieves (Top 40 Songs)
The best charting position of the entry is #1 . The song appeared 17 total times in the Top 10 ; 4 total times in the Top 20 ; The worst ranking place of the video is #633. "Alien" has been charted in 1 trends (countries):
Daily Chart Achieves (Top 100 Songs)
The highest ranking position of the entry is #1 . The song appeared 95 total times in the Top 100 ; The worst charting place of the entry is #100. Find all daily charts - Top 100 South Africa