Top 10 Famous French Singers In 2020
In this article, we'll present to you the most paid and famous French singers in 2020. Explore the most p...
In this article, we'll present to you the most paid and famous French singers in 2020. Explore the most popular singers from France. The list reveals the richest French singers in 2020.
Dj Snake
Net Worth: $860.3K
William Sami Étienne Grigahcine, better known by his stage name DJ Snake, is an Algerian-French DJ and record producer from Paris. 
He is considered as the most paid and successful french musician in 2020.
DJ Snake grew up in Ermont, a banlieue district outside Paris, which he describes as a ghetto.
Aya Nakamura
Net Worth: $699.3K
Since France is a country with a mixed population, Aya Nakamura Danioko, also popular as Aya Nakamura exposure started with a half-billion views on YouTube with the international hit
"Djadja". She is a Malian-born French pop singer awarded as Best Female West Africa in 2019.
Niska
Net Worth: $685.4K
Georges Stanislas Malif Dinga-Pinto aka Niska has debuted in 2015. Niska was born in Évry, Essonne, France to Congolese parents. In 2010, he became a father at the age of 16.
Popnable evaluates Niska as the third most famous French artist in 2020.
Ninho
Net Worth: $634.1K
Another rapper of Congolese descent ranked 4th in the current listing of the most popular French musicians in 2020. William Nzobazola better was known by his stage name Ninho has released four successful albums since his debut in 2015.
Maître Gims
Net Worth: $582.9K
Gandhi Bilel Djuna, better known by his stage name Maître Gims is a singer, rapper, and composer. He is also from Congolese descent.
He grew up in France and currently lives in France and Morocco. Maître Gims is a former member of the hip hop group Sexion d'Assaut and his brother Dadju is a French singer/rapper as well. 
Heuss L'enfoiré
Net Worth: $524K
Karim Djeriou (his stage name Heuss l'Enfoiré ) is a French rapper of Algerian descent. He was born in Villeneuve-la-Garenne, in the Hauts-de-Seine department. 
He grew in La Sablière quarters of the city and later in Saint-Ouen and Seine-Saint-Denis. At age 20, he moved to Schaarbeek, Brussels, Belgium.
Heuss l'Enfoiré is one of the most popular french rappers in 2020.
Soprano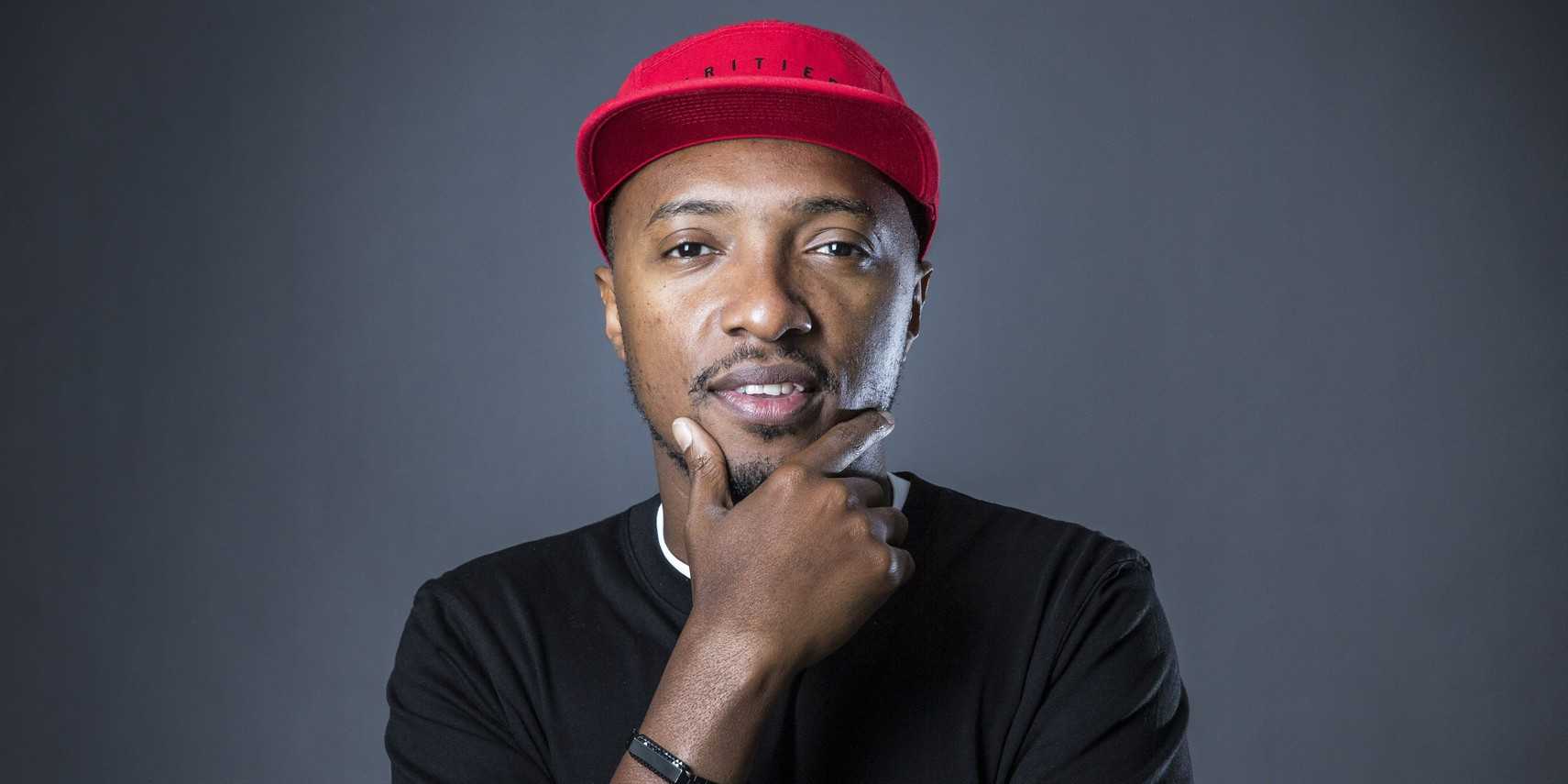 Net Worth: $519.1K
Soprano is a French rapper, singer, and songwriter. He debuted in 1995 and since then he continues to sell his albums and generate many views on YouTube very well.
Dadju
Net Worth: $507.5K
Dadju was signed to the label Wati B and in 2017 signed with Polydor Records of Universal Music Group. 
He was a member of the musical formation Shin Sekaï alongside rapper Abou Tall from 2012 to 2016. The duo was part of the label Wati B and released the album Indéfini. 
Dadju released his solo album Gentleman 2.0 in 2017.
Dadju comes from a musical family. His father is Djanana Djuna, a vocalist of Papa Wemba's band. His brother Maître Gims, a famous solo rapper and an ex-member of the successful French rap group Sexion d'Assaut, a major act of Wati B. 
His other brothers Bedjik and Xgangs are also rappers in their own right. In 2016, he got married and had a daughter a few months later.
L'algerino
Net Worth: $447.8K
Samir Djoghlal (L'Algérino) was born on 2 May 1981 in Marseille, France. He is a French rapper whose family came from Khenchela, Algeria.
| # | Singer | Net Worth |
| --- | --- | --- |
| 1 | Dj Snake | $860.3K |
| 2 | Aya Nakamura | $699.3K |
| 3 | Niska | $685.4K |
| 4 | Ninho | $634.1K |
| 5 | J. Balvin | $609.9K |
| 6 | Maître Gims | $582.9K |
| 7 | Heuss L'enfoiré | $524K |
| 8 | Soprano | $519.1K |
| 9 | Dadju | $507.5K |
| 10 | L'algerino | $447.8K |
| 11 | David Guetta | $447K |
| 12 | Jul | $438.7K |
| 13 | Booba | $363.6K |
| 14 | Koba Lad | $357.3K |
| 15 | Tyga | $314K |
| 16 | Bebe Rexha | $295.9K |
| 17 | Justin Bieber | $295.8K |
| 18 | Naps | $285.6K |
| 19 | Marwa Loud | $281.5K |
| 20 | Gambi | $265.3K |
| 21 | Lartiste | $263.4K |
| 22 | Pnl | $224.8K |
| 23 | Naza | $219.5K |
| 24 | Slimane | $219.3K |
| 25 | Alonzo | $211.3K |
| 26 | Gradur | $205.4K |
| 27 | Maes | $204.2K |
| 28 | Soolking | $191.3K |
| 29 | Vegedream | $191.2K |
| 30 | Kendji Girac | $183.2K |
| 31 | Vitaa | $179.6K |
| 32 | Lomepal | $171.6K |
| 33 | M. Pokora | $169.5K |
| 34 | Sofiane | $168.7K |
| 35 | Imen Es | $167.8K |
| 36 | Hornet La Frappe | $160.4K |
| 37 | Mhd | $160.2K |
| 38 | Dj Hamida | $156.5K |
| 39 | Angèle | $150.1K |
| 40 | 4Keus Gang | $148.7K |
| 41 | Black M | $142.1K |
| 42 | Rim'k | $140.9K |
| 43 | Mister You | $138.3K |
| 44 | Bigflo & Oli | $137.4K |
| 45 | Damso | $133.2K |
| 46 | Willy William | $128.7K |
| 47 | Plk | $116.6K |
| 48 | Lacrim | $113.2K |
| 49 | Sch | $109.8K |
| 50 | Djadja & Dinaz | $107.5K |
| 51 | Kaaris | $106K |
| 52 | Lorenzo | $104.9K |
| 53 | Kalash | $103.8K |
| 54 | Eva | $101.1K |
| 55 | Zola | $100K |
| 56 | Vald | $98.4K |
| 57 | Keblack | $98.4K |
| 58 | Souf | $94.6K |
| 59 | Dosseh | $94.5K |
| 60 | Rk | $89.4K |
| 61 | Bramsito | $89.3K |
| 62 | Orelsan | $86.8K |
| 63 | Dj Sebb | $82.9K |
| 64 | Timal | $79K |
| 65 | Chily | $77.9K |
| 66 | Mr Franglish | $76K |
| 67 | Larry | $76K |
| 68 | Da Uzi | $73.6K |
| 69 | Anas | $73.3K |
| 70 | Rilès | $73.2K |
| 71 | Glk | $72K |
| 72 | Kids United | $71.5K |
| 73 | Nekfeu | $70.4K |
| 74 | Balti | $70.2K |
| 75 | Tayc | $67.6K |
| 76 | Lynda | $64.4K |
| 77 | Dj Kayz | $61.3K |
| 78 | Jain | $60.2K |
| 79 | Alrima | $57.1K |
| 80 | Sting | $54.5K |
| 81 | Landy | $54.4K |
| 82 | Scridge | $54.1K |
| 83 | Columbine | $54K |
| 84 | Soso Maness | $53.6K |
| 85 | Zaz | $53.4K |
| 86 | Vianney | $53.4K |
| 87 | Shay | $52.4K |
| 88 | Leto | $51.9K |
| 89 | Hiro | $51.3K |
| 90 | Yl | $51.3K |
| 91 | Caravan Palace | $50.9K |
| 92 | Kungs | $50.5K |
| 93 | L.e.j. | $50.4K |
| 94 | 100 Blaze | $49.9K |
| 95 | Claudio Capéo | $49.2K |
| 96 | Dj Leska | $48.6K |
| 97 | Angelina | $48.3K |
| 98 | Amir | $47.4K |
| 99 | Sadek | $46.8K |
| 100 | Vitaa | $45.8K |

Sunday, 07/06/2020 257
Popnable
/
Popnable Media