The Most Famous Turkish Singers In 2020
In this article, we'll present to you the most famous Turkish singers in 2020. Explore the most popular singers from Turkey. The list reveals the richest Turkey male/female singers in 2020.
Related to: Turkey

Thursday, 11/06/2020, 11566 views
In this article, we'll present to you the most famous Turkish singers in 2020. Explore the most popular singers from Turkey. The list reveals the richest Turkey male/female singers in 2020.
Ben Fero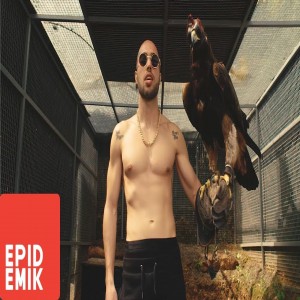 Net Worth: $238.5K
Ben Fero, is a Turkish rapper and songwriter.
Fero was born on 25 February 1991 in Bonn, Germany. His father is from Sivas, and his mother is from Trabzon.
In 1994, he returned to Turkey with his family and settled in İzmir. At the age of 8, he became familiar with rap by listening to Tupac Shakur.
His career started in 2018 and came one of the best emerging Turkish male rappers and guaranteed the most paid in 2020.
Reynmen
Net Worth: $207.4K
Yusuf Aktaş, better known as Reynmen, is a Turkish vlogger of Kurdish decent and Internet celebrity turned actor and singer.
He rose to fame by sharing videos on Scorp and YouTube.
Aleyna Tilki criticized Aktaş's assertion that "he was the first Turk to reach number one on the world music list".
Aktaş's song "Ela" was released together with a music video on YouTube.
The video initially received more likes and comparatively fewer views, which was pointed out by singer Işın Karaca who accused Aktaş of manipulating the YouTube system.
No matter of the critics, Reynmen is one of the most famous Turkish male singers in 2020.
Ezhel
Net Worth: $137.6K
Ezhel (born Sercan İpekçioğlu; 1 July 1991) is a Turkish rapper and songwriter from Ankara whose music blends trap, hip-hop, and reggae.
Ezhel came from a musical family. His mother was an Anatolian folk dancer, and his uncle was a musician and sound and light engineer.
He received a scholarship to TED school and began listening to US rap like Eminem, 50 Cent and Tupac Shakur.
Ezhel can also play the bağlama and guitar and sings reggae with the band Kökler Filizleniyor. His debut album Müptezhel came out in 2017.
Ezhel ranked the 3rd in the chart of the most popular singers from Turkey.
Bilal Sonses
Net Worth: $130.6K
Bilal Sonses is a Turkish pop music artist and songwriter.
Mehmet İhsan graduated from Mermerci Tourism and Hotel Management High School.
he worked with top Turkish start like Murat Boz, Ebru Yaşar, Mustafa Ceceli.
Mustafa Ceceli
Net Worth: $124.2K
Mustafa Ceceli started with an amateur high school band. After high school, he attended Ankara University Faculty of Veterinary. In the third class, he left this faculty, he took the university entrance exams the second time and he attended Yeditepe University Management department.
He has twice won the Turkey Music Awards. They were in the categories of "Best Album" and "Best Male Artist". He received the awards in 2010 and 2014.
Mustafa Ceceli has co-produced, arranged, or performed over twenty top ten hits in Turkish charts.
Tuğçe Kandemir
Net Worth: $118.4K
Tuğçe Kandemir is a Turkish singer, songwriter, and literature teacher.
She is known for her songs on love and sadness.
Tuğçe Kandemir is the first female singer on the list.
Fatih Bulut
Net Worth: $98.2K
Irmak Arici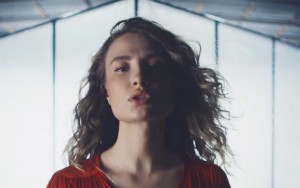 Net Worth: $97K
Irmak Arıcı, born 31 July 1996, Çankırı, is Turkish female singer.
Murda
Net Worth: $94.4K
Önder Doğan, artist names Murda, Turk, and Önder ( Amsterdam, 30 January 1984 ) is a Turkish-Dutch rapper.
Doğan was born in Amsterdam North as the son of a mother and father who was active in the theater. When he was young they moved to Madrid, where he attended the international school and then went to live in Istanbul. In a period of unpleasant family circumstances, Doğan discovered hip hop through his nephew.
After returning to the Netherlands, Doğan went to live in Eindhoven. He started writing and recording music, among others with Fresku. Later he participated in the Grand Prix of the Netherlands with his then group, Militant Union (duo with R.Kay). In a coffee shop, he met SpaceKees, with whom he started recording songs. Doğan was also invited by SpaceKees as a backup mc for his tour with Jiggy Djé.
His first EP was released in early 2008, entitled Turkish Pizza.
Zeynep Bastik
Net Worth: $92.3K
Zeynep Bastık (born 8 July 1993) is a Turkish singer.
When she was three years old, her family moved to İzmir and she completed her secondary and high school education there. In 2010, she started professional music with the band "Jackpot" in İzmir, performing mainly cover songs.
She became an advertising face for Adidas in 2019 and Elidor in 2020.
Bastık mainly performs acoustic and electronic music. According to Tolga Akyıldız, performing the songs of artists such as Aylin Aslım, İzel, Ferda Anıl Yarkın, Kenan Doğulu, Levent Yüksel, Jabbar, Tarkan, Mustafa Sandal, Şebnem Ferah, Harun Kolçak, Ajda Pekkan, Nilüfer, Kerim Tekin, Şahsenem, Pinhani and Sezen Aksu, and her duets with multiple artists have contributed to her popularity in the digital music market.'
She was an actress in the following TV shows: Sil Baştan, Adı Mutluluk – Gonca Gül Duran, Umuda Kelepçe Vurulmaz – Rüya and Yasak Elma – İrem.
| # | Singer | Net Worth |
| --- | --- | --- |
| 1 | Ben Fero | $238.5K |
| 2 | Reynmen | $207.4K |
| 3 | Ezhel | $137.6K |
| 4 | Bilal Sonses | $130.6K |
| 5 | Mustafa Ceceli | $124.2K |
| 6 | Tuğçe Kandemir | $118.4K |
| 7 | Fatih Bulut | $98.2K |
| 8 | Irmak Arici | $97K |
| 9 | Murda | $94.4K |
| 10 | Zeynep Bastik | $92.3K |
| 11 | Aleyna Tilki | $90.1K |
| 12 | Gazapizm | $86K |
| 13 | Norm Ender | $74.7K |
| 14 | Buray | $73.1K |
| 15 | Sagopa Kajmer | $72.5K |
| 16 | Feride Hilal Akin | $68.2K |
| 17 | Sezen Aksu | $67.1K |
| 18 | Emrah Karaduman | $64.7K |
| 19 | Tarkan | $61.9K |
| 20 | İrem Derici | $58.9K |
| 21 | Furkan Soysal | $58.7K |
| 22 | İsmail Yk | $54.5K |
| 23 | Demet Akalın | $54.4K |
| 24 | Ziynet Sali | $53.3K |
| 25 | Simge | $51.9K |
| 26 | Koray Avcı | $48.5K |
| 27 | Ece Seçkin | $46.6K |
| 28 | Oğuzhan Koç | $45.8K |
| 29 | Mabel Matiz | $45.4K |
| 30 | Heijan | $44K |
| 31 | Emir Can İğrek | $44K |
| 32 | Hadise | $40.7K |
| 33 | Edis | $38.2K |
| 34 | Merve Özbey | $37.8K |
| 35 | Mustafa Sandal | $37.1K |
| 36 | Kadr | $35.5K |
| 37 | İlyas Yalçintaş | $35.4K |
| 38 | Canbay & Wolker | $34.5K |
| 39 | Sila | $34.4K |
| 40 | Rubato | $32.8K |
| 41 | Eypio & Burak King | $31.6K |
| 42 | Sinan Akçıl | $31.3K |
| 43 | Patron | $31.2K |
| 44 | Hande Yener | $31K |
| 45 | Hande Ünsal | $30.8K |
| 46 | Bengü | $30.8K |
| 47 | Mahmut Orhan | $30.8K |
| 48 | Ebru Gündeş | $30.6K |
| 49 | Çağla | $29.4K |
| 50 | Ebru Yaşar | $28.4K |
| 51 | Derya Bedavaci | $27.7K |
| 52 | Kahraman Deniz | $27.4K |
| 53 | Hasibe | $27.3K |
| 54 | No.1 | $26.7K |
| 55 | Killa Hakan | $25.4K |
| 56 | Ersay Üner | $24.5K |
| 57 | Tuna Kiremitçi | $23.9K |
| 58 | Sancak | $23.9K |
| 59 | Sibel Can | $23.6K |
| 60 | Ceza | $23.6K |
| 61 | Anil Piyanci | $23.4K |
| 62 | Manuş Baba | $23.2K |
| 63 | İdo Tatlıses | $23.2K |
| 64 | Khontkar | $23.2K |
| 65 | Velet | $23.1K |
| 66 | Hakan Altun | $22.5K |
| 67 | Yener Çevik | $22.3K |
| 68 | Murat Boz | $22.3K |
| 69 | Soner Sarıkabadayı | $22.1K |
| 70 | Cem Adrian | $22.1K |
| 71 | Derya Uluğ | $21.6K |
| 72 | Rafet El Roman | $21.3K |
| 73 | Umut Timur | $20.9K |
| 74 | Şanişer | $20.6K |
| 75 | Mehmet Erdem | $20.5K |
| 76 | Aylin Coşkun | $20.3K |
| 77 | Serdar Ortaç | $20.3K |
| 78 | Burak King | $20.2K |
| 79 | Ayla Celik | $20K |
| 80 | Ozan Doğulu | $19.8K |
| 81 | Sözer Sepetci | $18.5K |
| 82 | Taksim Trio | $18.2K |
| 83 | Günay Aksoy | $17.4K |
| 84 | Gülşen | $17.2K |
| 85 | Serdar Ayyildiz | $16.4K |
| 86 | Berkay | $16.2K |
| 87 | Bora Duran | $16.1K |
| 88 | Veysel Mutlu | $16.1K |
| 89 | Tuğba Yurt | $15K |
| 90 | Tan Taşçı | $15K |
| 91 | Contra | $14.5K |
| 92 | Güliz Ayla | $14.5K |
| 93 | Kuzey Köker & Soner Arıca | $14.2K |
| 94 | Banu Parlak | $14.2K |
| 95 | Bilal Hanci | $14.2K |
| 96 | Ekin Uzunlar | $14.1K |
| 97 | Melek Mosso | $13.6K |
| 98 | Massaka & Kodes | $13.3K |
| 99 | Şahin Kendirci | $13.1K |
| 100 | Ferah Zeydan | $12.8K |
Popnable /Popnable Media
Related Stories
Thursday, 12/11/2020, 144 views
Saturday, 07/11/2020, 145 views
Friday, 06/11/2020, 215 views
Saturday, 14/11/2020, 115 views
Tuesday, 06/04/2021, 489 views
Saturday, 24/10/2020, 2847 views
Wednesday, 18/11/2020, 229 views
Wednesday, 11/11/2020, 171 views
Saturday, 21/11/2020, 169 views
Monday, 26/10/2020, 788 views