The Top Famous Italian Singers In 2020
In this article, we'll present to you the most famous Italian singers in 2020. Explore the most popular singers from Italy. The list reveals the richest Italian singers in 2020.
Related to: Italy

Sunday, 14/06/2020, 18001 views
In this article, we'll present to you the most famous Italian singers in 2020. Explore the most popular singers from Italy. The list reveals the richest Italian singers in 2020.
Fred De Palma
Net Worth: $215.9K
Fred De Palma, the stage name of Federico Palana (Turin, 3 November 1989) is an Italian rapper.
Fred De Palma began his musical career in 2007, fuelled by his knowledge of the greatest figures of the Turin scene, soon showing strong freestyling skills, which is a short time earned him considerable attention in the industry.
During 2012 Fred De Palma embarked on a solo career, recording in two weeks the first FDP album, released on 6 November of the same year.
Popnable evaluates Fred De Palma as the most famous Italian artist in 2020.
Ultimo
Net Worth: $159.4K
Ultimo is an Italian pop singer/songwriter and winner of the Sanremo Music Festival 2018 in the Newcomers category.
He was confirmed as a participant of the Sanremo Music Festival 2018 in the "new proposal" category with the song "Il ballo delle incertezze". He won the contest and received the Premio Lunezia.
His album Colpa Delle Favole has been nominated for IMPALA's European Independent Album of the Year Award (2019).
J-Ax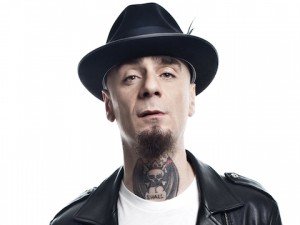 Net Worth: $127.6K
J-Ax (Italian: [ˌdʒɛˈjaks]), is an Italian singer, former singer in the rap group Articolo 31 with his DJ Vito Luca Perrini (DJ Jad).
He is the brother of Weedo (also known as Grido from boyband Gemelli DiVersi). On 6 May 2010, he created the band Due di Picche ('Two of Spades') with Neffa.
In 2006 J-Ax released his first solo album, Di sana pianta. This album, which was very pop oriented, spawned no fewer than six singles: "S.N.O.B.", "Tua mamma", "Ti amo o ti ammazzo", "Acqua nella scuola", "Piccoli per sempre" and "Escono i pazzi". The single "Ti amo o ti ammazzo" was also translated and released in Spanish as "Te amo o te mato". This album continued themes used by Articolo 31, such as knowing love ("Ti amo o ti ammazzo"), criticising society, ("S.N.O.B.", "Tua mamma") and the protection of immigrants ("Escono i pazzi", "Fumo ancora").
Benji & Fede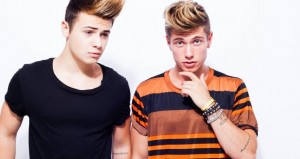 Net Worth: $120.8K
Benji & Fede is a musical duo from Modena by Benjamin Mascolo (June 20, 1993) and Federico Rossi (February 22, 1994).
In 2016 the duo performed during the third evening of the Sanremo Festival 2016 together with Alessio Bernabei, while on March 31st their autobiographical book was published, entitled Vietato to stop dreaming.
In June 2016 the duo collaborated with the Spanish singer Xriz on the realization of the single Eres mía, remaking a piece by Xriz himself; the single made its debut in the Top 10 of the Top Singles and is an attempt to launch the duo also in the Latin American market.
Baby K
Net Worth: $120.5K
Baby K is an Italian singer, songwriter, rapper, and model. She is mainly known for her hits "Killer", recorded with Tiziano Ferro, and "Roma-Bangkok", a duet with Giusy Ferreri,
which was the best-selling single of 2015 in Italy and the first video to received the Vevo Certification.
As of 2019, Baby K has sold over 1 million copies in Italy, including a diamond certification, and received an MTV Italian Music Awards, three Wind Music Awards, and the Lunezia Prize for Musical-Literary Value for her songwriting process.
Born to Italian parents in Singapore and raised in London, she now resides in Rome, Italy.
She attended the Harrow School of Young Musicians, where she was able to take part in a musical tour in Europe.
In 2000, she returned to Italy after an absence of ten years, working on hip hop radio programs.
Baby K is the most famous female singer from Italy.
Takagi & Ketra
Net Worth: $116.5K
Takagi & Ketra are an Italian musical group made up of record producers Alessandro Merli ( Takagi ) and Fabio Clemente ( Ketra ).
The two producers met in 2014, and together they composed the single Nu juorno good for rapper Rocco Hunt , with whom the latter won in the "Youth" section of the 2014 Sanremo Festival .
Elodie
Net Worth: $114.2K
Mahmood
Net Worth: $113.1K
Mahmood is an Italian singer-songwriter.
He first came to prominence after competing in the sixth season of the Italian version of The X Factor.
In 2019, he won the Sanremo Music Festival with the song "Soldi" and went on to represent Italy in the Eurovision Song Contest 2019, finishing in 2nd place.
His debut album, Gioventù bruciata, was released in February 2019 and debuted at number one on the Italian albums chart.
Born in Milan to an Italian mother from Sardinia and an Egyptian father, he was raised around Gratosoglio, a district of Milan.
When he was five years old, his parents divorced and he was subsequently raised by his mother.
Irama
Net Worth: $110.4K
Irama is an Italian singer and songwriter.
He rose to fame in 2018, following the victory of the seventeenth edition of the talent show Amici di Maria De Filippi.
He participated at the Sanremo Music Festival in 2016 with the single "Cosa resterà" and in 2019, with the song "La ragazza con il cuore di latta".
Since his music debut, Irama has sold over 800,000 copies in Italy, topping the Italian Albums Chart twice and realizing several media successful singles, including the multi-platinum "Nera" and "Arrogante".
Growing up in Monza, he declared to have been interested in the music of Francesco Guccini and Fabrizio De André since he was a child, and then he approached hip-pop. His artistic name, chosen after having anagrammed the second name, Maria, means "rhythm" in Malay.
Alessandra Amoroso
Net Worth: $109.3K
Alessandra Amoroso is an Italian pop/soul singer, songwriter, producer, and TV personality.
She was the winner of the 2009 edition of the Italian talent show Amici di Maria De Filippi.
Since that all her eight albums peaked the Italian Albums Chart and she released successful singles and collaborations,
including two number one hit, sold over 2,1 million records in Italy.
In 2014 she became the first female Italian artist to win the MTV Europe Music Award for Best European Act, winning an overall three MTV Europe Music Award, seven Wind Music Awards, and received several nominations at the Kids' choice awards and World Music Awards.
She also acted in Io che amo solo te by Marco Ponti in 2015 and she co-host with Gianni Morandi the tv program Grazie a tutti in 2009.
Alessandra Amoroso has repeatedly stated that her favorite kinds of music are the black, soul, R&B, and gospel, which represent the sandblasted timbre of the singer.
| # | Singer | Net Worth |
| --- | --- | --- |
| 1 | Fred De Palma | $215.9K |
| 2 | Ultimo | $159.4K |
| 3 | J-Ax | $127.6K |
| 4 | Benji & Fede | $120.8K |
| 5 | Baby K | $120.5K |
| 6 | Takagi & Ketra | $116.5K |
| 7 | Elodie | $114.2K |
| 8 | Mahmood | $113.1K |
| 9 | Irama | $110.4K |
| 10 | Alessandra Amoroso | $109.3K |
| 11 | Giusy Ferreri | $108.7K |
| 12 | Sfera Ebbasta | $100.4K |
| 13 | Daniele De Martino | $93.8K |
| 14 | Elettra Lamborghini | $92.6K |
| 15 | Rocco Hunt | $89.2K |
| 16 | Ghali | $89.1K |
| 17 | Marracash | $87.4K |
| 18 | Capo Plaza | $81.3K |
| 19 | Boomdabash | $78.2K |
| 20 | Shade | $75.5K |
| 21 | Guè Pequeno | $73.5K |
| 22 | Me Contro Te | $73.3K |
| 23 | Alvaro Soler | $70.9K |
| 24 | Coez | $70.4K |
| 25 | Elisa | $64.4K |
| 26 | Andrea Bocelli | $64.2K |
| 27 | Marco Mengoni | $56K |
| 28 | Francesco Gabbani | $48.5K |
| 29 | Tiziano Ferro | $47.8K |
| 30 | Francesco D'aleo | $41.3K |
| 31 | Niko Pandetta | $41K |
| 32 | Lorenzo Jovanotti Cherubini | $40.4K |
| 33 | Loredana Bertè | $39.6K |
| 34 | Gemitaiz | $39.3K |
| 35 | Il Volo | $38.7K |
| 36 | Laura Pausini | $38.1K |
| 37 | Gabry Ponte | $38K |
| 38 | Thegiornalisti | $37.9K |
| 39 | Mr. Rain | $33.4K |
| 40 | Annalisa | $32.8K |
| 41 | Achille Lauro | $32.2K |
| 42 | Carl Brave | $31.4K |
| 43 | Gianluca Vacchi | $30.9K |
| 44 | Salmo | $30.6K |
| 45 | The Kolors | $30.3K |
| 46 | Marnik | $29.6K |
| 47 | Tommaso Paradiso | $29K |
| 48 | Måneskin | $28.9K |
| 49 | Diodato | $28.7K |
| 50 | Tony Colombo | $28.6K |
| 51 | Federica Carta | $27.4K |
| 52 | Peppe Soks | $27.2K |
| 53 | Fedez | $27.1K |
| 54 | Eros Ramazzotti | $25.7K |
| 55 | Fabio Rovazzi | $25.1K |
| 56 | Giusy Attanasio | $24.1K |
| 57 | Shiva | $24.1K |
| 58 | Gianni Pirozzo | $23.9K |
| 59 | Dark Polo Gang | $23.7K |
| 60 | Ana Mena | $23K |
| 61 | Jake La Furia | $22.8K |
| 62 | Fabri Fibra | $22.7K |
| 63 | Madman | $21.9K |
| 64 | Vasco Rossi | $21.6K |
| 65 | Liberato | $21.5K |
| 66 | Modà | $21.4K |
| 67 | Max Pezzali | $21K |
| 68 | Mambolosco | $20.9K |
| 69 | Gionnyscandal | $20.2K |
| 70 | Fabrizio Moro | $20.1K |
| 71 | Ipantellas & Giuli | $20K |
| 72 | Andrea Zeta | $19.9K |
| 73 | Clementino | $19.4K |
| 74 | Il Pagante | $18.8K |
| 75 | Matteo Bocelli | $18.8K |
| 76 | Levante | $18.7K |
| 77 | Emma | $18.3K |
| 78 | Emis Killa | $18.1K |
| 79 | Sofia Reyes | $18.1K |
| 80 | Gazzelle | $17.6K |
| 81 | Luchè | $17.6K |
| 82 | Franco Ricciardi | $17.3K |
| 83 | Giorgia | $15.8K |
| 84 | Riki | $15.8K |
| 85 | Natalia Lafourcade | $15.7K |
| 86 | Minacelentano | $15.6K |
| 87 | Giaime | $15.2K |
| 88 | Bianca Atzei | $15.1K |
| 89 | Céline Dion | $15K |
| 90 | Gabry Ponte | $14.9K |
| 91 | M¥Ss Keta | $14.5K |
| 92 | Gigi D'alessio | $14.3K |
| 93 | Vegas Jones | $14.2K |
| 94 | Negramaro | $14K |
| 95 | Eiffel 65 | $14K |
| 96 | Lele Blade | $13.7K |
| 97 | Pino Franzese | $13.7K |
| 98 | Inna | $13.4K |
| 99 | Ivan Granatino | $13.1K |
| 100 | Angelo Famao | $13.1K |
Popnable /Popnable Media
Related Stories
Wednesday, 11/11/2020, 171 views
Wednesday, 10/03/2021, 210 views
Thursday, 12/11/2020, 111 views
Friday, 20/11/2020, 164 views
Thursday, 19/11/2020, 133 views
Thursday, 12/11/2020, 147 views
Wednesday, 25/11/2020, 126 views
Sunday, 21/03/2021, 156 views
Thursday, 08/04/2021, 1354 views
Wednesday, 16/12/2020, 129 views