The Highest Paid Musicians In Britain
After enjoying lots of chart success, Calvin Harris, Ed Sheeran, and Rite Ora have all made it up the Sun...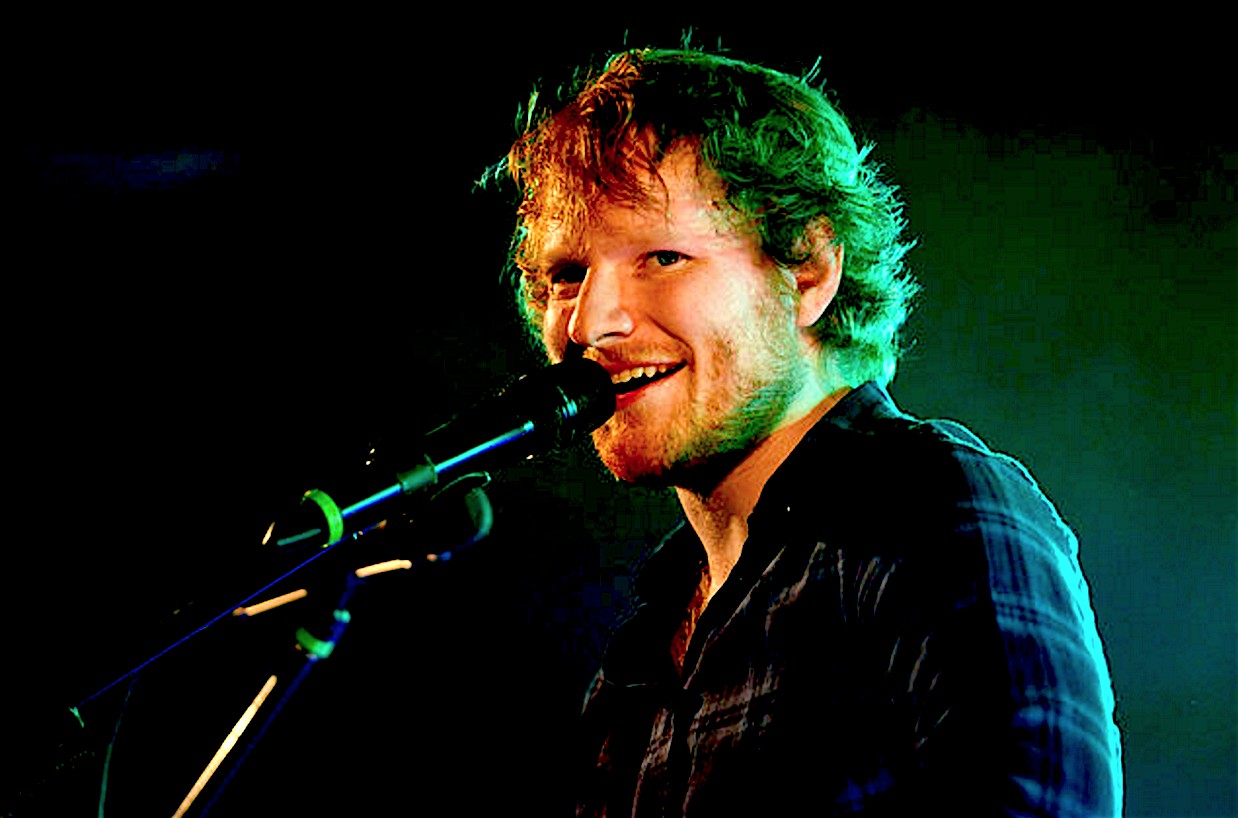 After enjoying lots of chart success, Calvin Harris, Ed Sheeran, and Rite Ora have all made it up the Sunday Times Rich List.
Since the 2019 edition of the list is not now yet, we will be sharing with you the list that was published by Sunday Times as at last year. It's safe to say that one can depend on the list that was brought out last year and hopefully, we will update the list once the annual rich list has been released.
Some notable names. 
Most of these artists sweat down their behinds to get to where they are today. From Paul McCartney, U2, Calvin Harris, Lord Lloyd-Webber, Sir Elton John, Ed Sheeran, Rita Ora, and Adele. There are some names that are worth highlighting. 
Paul McCartney and The Golden Oldies. 
It's no breaking news, Paul McCartney still remains the richest musician in the United Kingdom, combining his wealth with that of his wife Nancy Shevell. The Beatles dominated the music industry, and in 2017, following the 50th-anniversary reissue of their classic Sgt. Pepper's own album, which then returned to Number one the official Album's Chart. 
U2
U2 is a household name, the band took this further by making history at the end of 2017 by becoming the first and only group to top the United States album charts in four forty years. They had their 14th studio record songs of Experience holding down the number one spot. 
Adele.
Adele is currently sharing the 18th position with Charlie Watts and Calvin Harris. Her wealth grew by £15 million which took her to a whopping £140 million. According to a report published on some of the news websites in the land, her album 25 was said to have sold over 20 million copies worldwide. It was one of the UK's top-selling records in 2017, even though the album was released two years before that. 
Ed Sheeran – The Rise of a Star 
Ed Sheeran performed over 111 gigs as at last year – including headlining the Glastonbury even which without a doubt helped him gain this financial success, the Divide album also played a major role too, the album was the biggest selling record of 2017. The Divide album also had songs that featured in the top ten singles compared to any other album in Britain's Chart history. So, it's safe to say that making it into the top 40 was a deserved one. Apparently, it wasn't just his Album and songs that were experiencing a great increase in popularity, his account on the other hand also experienced an increase from £28 million to over £80 million and remember, this was as at last year. 
Sadly, this just puts him at 35th on the list of Britain's richest musicians. Paul McCartney still tops the list. Generally, this is a list that's dominated by living legends. Meanwhile, in the top 20, Calvin Harris is the only new entry on £140 million. 
Harry Styles 
Did you know Harry Styles is now the third richest musician in the United Kingdom? What makes this fact more interesting is how it has been able to achieve this under 30, with a wealth of £50 million, making him one of the youngest and richest musicians in the land. His self – titled album and debut single Sign of the Times both hit Number one in the UK when it was released in 2017. Also, he has had lots of raves globally with his stadium tour. Meanwhile, One Direction bandmate Niall Horan (his One Direction bandmate) has also had his wealth spiked up to £46 million from just about £6 million. 
Rita Ora and Little Mix – The case of young and rich musicians.  
Both Rita Ora and Little Mix have both climbed higher on the rich list; they both scaled the list to the 11th and 7th positions. What's more? They are among the under the 30s. 
The Richest Musicians in the United Kingdom and Ireland
Here are the names that make up the top 10 richest musicians in the United Kingdom and Ireland.  
Rank Name Estimated Wealth Annual Change
1. Sir Paul McCartney and Nancy Shevell £820m Up £40m
2. Lord Lloyd – Webber £740m No Change 
3. U2 £569m Up £21m
4. Sir Elton John £300m Up £10m
5. Sir Mick Jagger £260m Up £10m
6. Keith Richards £245m Up £10m
7. Olivia and Dhani Harrison £230m Up £20m
8. Sir Ringo Starr £220m Up £20m
9. Michael Flatley £202m Up £2m
10. Sting £190m Up £5m
Looking at the list of the youngest rich musicians, Adele tops the list with over £140m with an increase of about £15m, this is according to The Sunday Times Rich List.
Richest Musicians under 30 in the United Kingdom and Ireland. 
The list below comprises of names of musicians that are under 30 and are from the United Kingdom and Ireland. 
Rank Name Estimated Wealth Annual Change
1. Adele £140m Up £15m
2. Ed Sheeran £80m Up £28m
3. Harry Styles £50m Up £10m
4. Niall Horan £46m Up £6m
5. Liam Payne £42m Up £2m
6. Louis Tomlinson £42m Up £2m
7. Little Mix £40m Up 16m
8. Zayn Malik £35m No change
9. Sam Smith £24m Up £4m
10. Jessie J £18m Up £1m
11. Winston Marshall £16m Up £1m
11. Rita Ora £16m New Entry
According to Robert Watts, the man responsible for the whole Sunday Times Rich List said "For years our music millionaires list has been dominated by older acts, such as the Rolling Stones and Sir Elton John, who have an older audience able to pay a premium to see their favorite acts.
"But some of the biggest risers over the past year have been amongst younger acts such as Ed Sheeran, Adele and Calvin Harris.
"Streaming services, the internet, and income from endorsements are helping today's young musicians build an international following - and with it their fortunes - far quicker than the older rockers."

Wednesday, 20/03/2019 183
Popnable
/
Popnable Media