The Emergence Of A New Sound (alte)
All alone in my room listening to an overplayed playlist I got a call from a friend to come to our regula...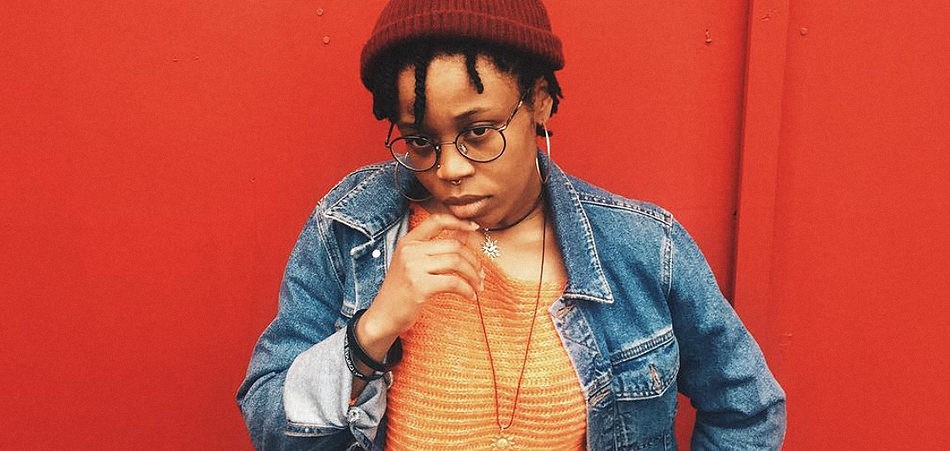 All alone in my room listening to an overplayed playlist I got a call from a friend to come to our regular hangout spot, a bar.
All alone in my room listening to an overplayed playlist I got a call from a friend to come to our regular hangout spot, a bar. I told him "wow I really need new songs", he said he would send me some titles to download. After downloading and listening to I ask him what kind of songs did he sent me because they did not fit the customary Nigerian setting of songs that we have come to love and proud ourselves by, he simply told me it was called "Alte".
I laughed at the name, but after doing some research and finding more songs, believe me, I stopped laughing, these kids were good, BOJ, Odunsi, Santi, Wavy the creator, Zamir, Tay Iwar and my personal favorite seemly underrated BridgeLOS just to mention a few were sending some beautiful sound waves to my brain. But I was thinking why name something so beautiful "Alte", what does that even mean? I am not fluent in all the major languages (Igbo, Yoruba, and Hausa) in Nigeria but I have certainly not heard the word used in any of them.
As luck,coincidence or whatever force you feel controls this earth would have it was a trending topic on Twitter that night, everybody simply had their own definition of alte, some section of the crowd claimed it was just elitism, that we have had so many other stars with that particular style of music and they have made it big, that this new crop is simply nothing special but just want to claim a we are "better than you" standard, another section was like this is the new wave of Nigeria music, music set out to break forth Nigeria in to the limelight and expand our horizon, showing the world our great diversity of sounds. Anyways I soon found out that the word Alte was simply coined from the word Alternative, and this was said by Boj in a recent interview on 105.1 FM (City FM).
Music is very personal to every Nigerian and quite rightly so, a typical Nigerian we tell you we make the best songs on the planet and it is quite often a united front as to the kind of music we like but much different as to our favorite artist, typical to most music loving nation. So it was really a bother why this case was different, I wondered why people claimed that Alte was elitism or classism, if I am being honest I often see from some twitter account saying "you have to be intellectually sound to understand this alte music", "this is music not for your typical Nigerian, this is for sound minds", not to sound condescending I have always felt that music should be enjoyed first and foremost before you can dive into another aspect of it for further complications. The fight seemed to be between Alte and Nigeria usual "street" kind of songs that were called quite recently "shepeteri music" gotten from the banger by Idowest. So it was Alte versus Shepeteri.
Lady Donli
Diving deeper into the Alte world, I simply saw as a way for the artist involved to express themselves and tell their story, simply people that wanted their own voices heard and if I am being honest are achieving that, a few years ago most of these artists would be brushed aside easily without a single thought, but now they have created this kind of world I call the "Alternative world" where they can thrive, a market away from the normal Nigeria standards. A market that refuses to be defined by what you want, simply saying "we are going to present this and we leave it to you to embrace it or push it away". Alte has really created a somewhat great buzz, such is the buzz that it is simply threating to push Nigeria rap music further down the ladder.
There are talks that this movement has always been there with the likes of Asa, Nneka, Aramide and the rest and I seem to agree too. It has always been there but now to be very honest it has a new sense of charisma, style, and system to it unlike how it has been presented in previous years, now I think people would pause and listen to a song that does not suit the narrative to know if it is any good as compared to previous years.
Last year Odunsi headlined a show and it had massive turn up, Alte guys are getting more airplay, their videos are everywhere, quite recently Odunsi and Davido did a song, that was in his widely talked about album which critics complained that it was too boring and I disagree, Lady Donli is everywhere these days on every EP, album you listen to. She is on Mr Eazi's Lagos to London album and rap god MI's album titled Yung Denzel. There is also talk of a fusion between Wizkid and Santi, Olamide posted the song art of Santi songs shortly after it was released. Wizkid, Davido, Olamide , MI , Mr. Eazi, these are household names collaborating with the alte artists so it is quite obvious to see that these guys are breaking that barrier (as some might say) after all don't they say that "game recognize game".
For those of you that have not listened to this guys, I really think you should give them a try and not take into cognizance what you may see on social media about their music, dress code(although some might seem as an issue because some are just weird in this Nigerian climate), their videos. Check them out and see for yourself and if you don't like it, fine. Good Music is very subjective and no one can simply place a monopoly of what we should listen to and what we should like. Personally, I consider myself a "shalte" a fusion of Alte and shepeteri, which is a discussion on its own.
I believe The Alte movement is here to stay and bring more great sounds to our eardrums for more years to come.

Monday, 30/09/2019 503
Popnable
/
Popnable Media