Music! The Soul Of The African Nation.
Music, dance, the pursuit of wealth and romance has always been a big part of Nigeria's culture.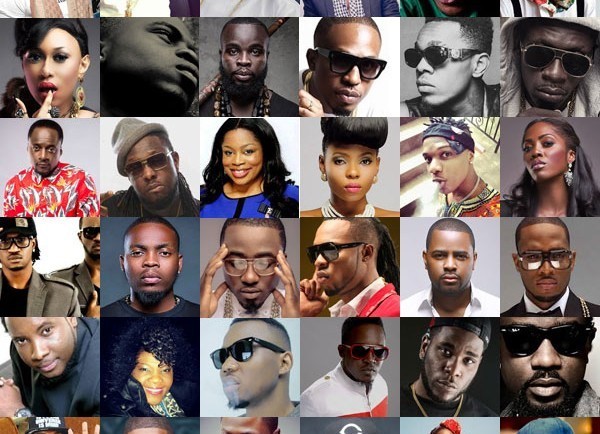 Music, dance, the pursuit of wealth and romance has always been a big part of Nigeria's culture.
Nigerians are a set of emotional and loving people. Various languages may seem to divide us but common things unite our Country into one big family. Football is close to our hearts but music unites the nation in such a way that I have not witnessed anything else do.
Music has been a way of life for us for a very long. Though there is little documentation of Nigerian music pre-colonialism, a lot of us remember songs sang to us by our grandparents that will never be attributed to any known composer.
Postcolonialism, the Nigerian music scene has been filled with colorful and beautiful music scene has been filled with colorful and beautiful song and dances.
For the Average Nigerian music fan, music and dance go hand in hand. We are a proud and emotional people, who are used to wearing our hearts on our sleeves. We work hard but we play harder. Our choices are very diverse and have evolved with the times. In the '50s and '60s, highlife music was our jam. Juju music, apala music, and palm wine were also enjoyed across the length and breadth of the Century. Artists like Hemina Ishola and IK Dairo would make our great grandparents rise from their peaceful slumber and shake those old bones to the beat again. Fela Kuti's songs had everyone above the age of 15 singing his or her hearts out. King Sunny Ade, Dizzy Fresh, Oriental Brothers, Chris Okotie, Chief Osita Osadebe, Christ Essien Igbokwe these are names that Nigerian music fans would not forget in a hurry.
Our music has always been our source of escape and shield from the harsh realities of life in Nigeria and this has led to the accusation on Nigerian music fans that we prefer "kpa du kpa" music, meaning music with loud danceable beats and few words to more conscious music and this could not be further from the truth.it is true that we tend to appreciate songs with danceable tunes as seen over the years like galala, suo, yahozee, makossa, azonto, etighi, shaku shaku amongst others but as tunes have made us move, artist like Darey Art Alade, Paul Play Dario, Tuface well-known as 2baba, BankyW, Johnny Drill have provided us with conscious heart and mind rendering songs that have been well lauded and celebrated. And various foreign music like R&B, Rap, Hip hop, Dancehall, and Reggae has found a palace in our hearts too.
To show how important music is, the Nigerian Government made it compulsory for music to be taught from primary level to secondary level, it also ensures that every school had a fully functional music studio, all these are done to ensure that every student could at least play a musical instrument. There are various after school and summer holiday music schools that are always stacked. Parents are always seen encouraging their wards to take up music at the tertiary stage, perhaps the major reason why there is an abundance of musical talent in Nigeria.
Another strong indication of music being a part of Nigerian culture is the sheer number of music competitions that occur every year, these music competitions spread across all age groups, music competitions like project Fame West Africa, Nigerian Idol, Gospel Music show, which all has large monetary prizes for the winners.
Music Award shows in Nigeria can be compared to the Fifa World cup or American super bowl, yes, it is that important to Nigerians. It always comes with a great buzz and aura, there are always fights between fans during these award ceremonies both online and offline. This is just the way Nigeria take music and the artist that produce them. It comes as no surprise to most when fans tattoo their favorite artist face to their skin or sell out their favorite artist merchandise within a couple of hours.
Economically Nigeria music sales revenue was estimated to be at $56 million dollars early in 2014, according to PricewaterhouseCoopers (PWC), an international accounting and auditing firm. They also projected sales revenue to be as high as $88 million this year.
Nigeria music industry is amongst the highest revenue-generating music industry in the world, it has been dubbed "the new oil" a statement made in relation to Nigeria's main export Petroleum.
There have been several calls to make Nigeria's music the main focus to drive up the economy by restricting the power of piracy and creating an avenue in which sales can be properly managed and taxed, that is how big it has become in the nation and all this is made possible by the love Nigerians have for music.
Not to be left out of the equation is the god-like attribute Nigeria fans ascribe to the makers of this music, it is so prominent that you often see buses, cars, shops with popular artist names and pictures. Children being born these days are given names of popular musician compared to before where they were given biblical names and names of popular historical Nigerians. Most endorsements by companies local and foreign-based are shared around by Nigerian musicians; these include multinational companies like MTN, Pepsi, Globacom, Samsung amongst others.
Music is so important to the nation and can easily sway the minds of Nigerians that during political elections, it is a norm to see most political parties clamoring for the reigning musicians in their areas of interest to be the front runners of their campaigns.
During the Tragic civil war between Nigeria and Biafra, music was used as a means of activism and also gave a sense of hope to the people that all was not lost. Even after then it has been a strong front for activism to the societal ills faced by the citizens of the nation.
There is no doubt in my mind that Nigeria and music are one, that the only other thing that comes close is football, but everybody would agree that music is superior and it is indeed the soul of the nation and will continue to be for a long time to come.

Tuesday, 22/10/2019 241
Popnable
/
Popnable Media