Amir And Indila Confide In "carrousel"
It is one of the flagship titles of "Ressources", Amir's latest album already certified as a gold record.
Related to: France

Saturday, 03/04/2021, 89 views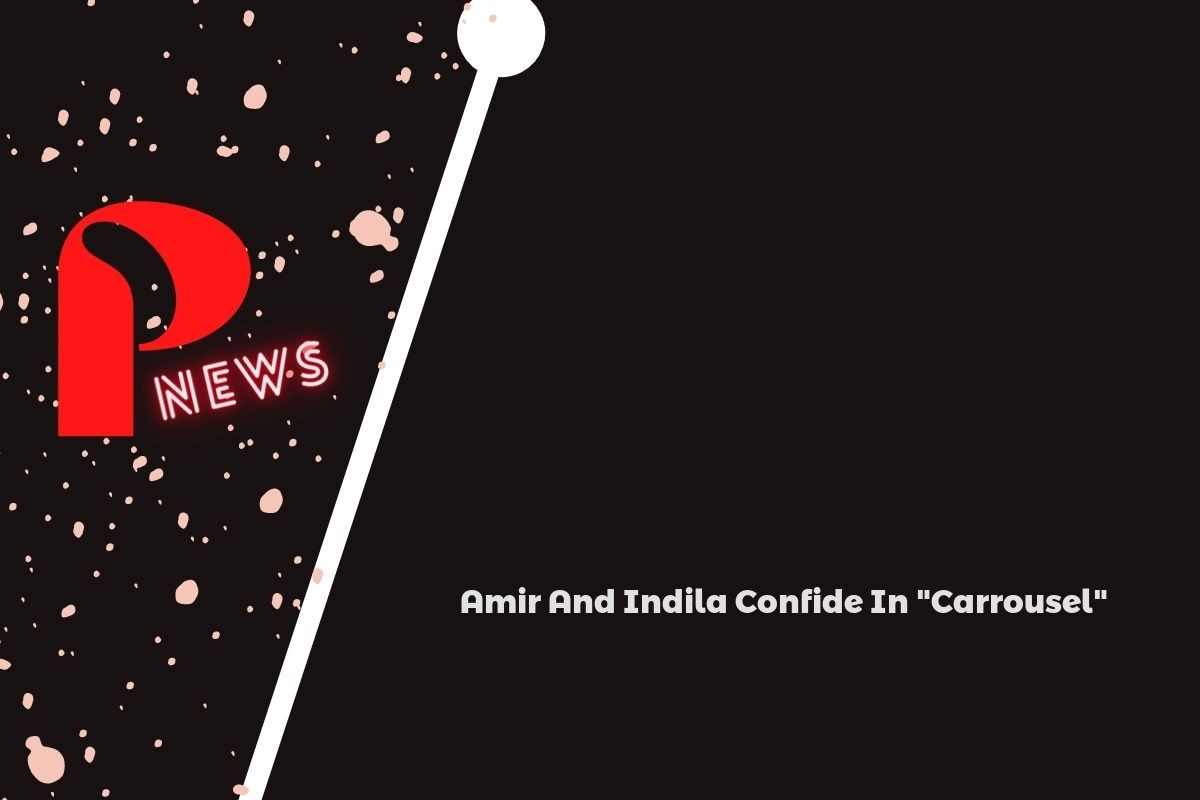 It is one of the flagship titles of "Ressources", Amir's latest album already certified as a gold record.
 The singer shares the microphone with Indila on the track "Carrousel".
A duet expected while the interpreter of "Dernire danse" has remained very discreet since the enormous success of his album "Mini-World", followed by a single single "Parle ta tte" released in 2019.
We had grown up in the past without establishing contact.
I have always been sensitive to his universe.
When we composed this song, written solo at the beginning, I immediately thought Indila (...) We are both artists who love the classical melodic universe but also extremely modern productions.
Next to that, we have this Mediterranean and oriental vocal color that brings us together.
It is very technical to describe a like that, but the warm, slightly deep side of my voice next to his which is very celestial and airy, gave an opposite but complementary mixture in the song,
moreover, analyzed by the interpreter of " We'll see "during an interview for Pure Charts.
The clip is coming soon!
Moreover, "Carrousel" was recently chosen as the new single from the album "Ressources".
The opportunity for the two artists to resume promotion to defend their title and confide in their collaboration.
During an
NRJ
agreement interview
, Amir and Indila therefore mentioned their meeting.
We talk about love, we talk about a first meeting quite simply.
On the intoxicating side of mutual discovery.
I think that at a certain level Indila and I, we also feel it when we sing it.
And we connect thanks to this idea.
I can't understand why I thought I was going to sing it alone.
does not make sense in fact
explains Amir before Indila clarifies:
This song has a peculiarity, it is that it evokes love at first sight, but with commitment.
Love anyway, it's real.
It is a sacred commitment.
This song is love which is fixed in musical notes
.
And who says new single, says new clip.
And that of "Carrousel" was indeed shot a few days ago in Tunisia, as Amir proved by sharing photos on his Instagram account.
The latter also explains that a camraman named Ruben follows him and it is to him that we owe the name of the song "Carrousel":
There was a cloud of ideas which came into the room, we were little lost.
We had the song, but we needed an element and he said with his camera "Uh Carousel maybe?"
And apart from l.
We're really going to enjoy ourselves !
We are going to go back to our precious childhood.
It's great, we're going to be big kids.
We're gonna give everything !
rejoices on his side Indila.
The clip arrives very quickly!
Popnable /Popnable Media
Related Stories
Wednesday, 04/11/2020, 429 views
Tuesday, 10/11/2020, 109 views
Tuesday, 15/12/2020, 191 views