Behind The Window

by Dino Lee

"Behind The Window" is Taiwanese song released on 10 July 2021 in the official channel of the record label - "福茂唱片". Discover exclusive information about "Behind The Window". Explore Behind The Window lyrics, translations, and song facts. Earnings and Net Worth accumulated by sponsorships and other sources according to information found in the internet. How many times the Taiwanese song appeared in music charts compiled by Popnable? "Behind The Window " is well-known music video that took placements in popular top charts, such as Top 100 Taiwan Music Chart , Top 40 Taiwanese Songs Chart, and more.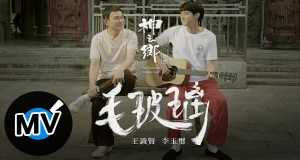 Country
Taiwan
Added
Origin Name
王識賢 Shih Hsien Wang + 李玉璽 Dino Lee【毛玻璃 Behind The Window】Official Music Video - 電視劇《神之鄉》二部曲
Report
[Not music related] [Add Artist Related] [Report Fake Views] [Remove Linked Artist] [Add Lyrics] [Add Lyrics Translation]
"Behind The Window" Facts
"Behind The Window" has reached 1.1M total views, 8.5K likes, and 212 dislikes on YouTube.

The song has been submitted on 10/07/2021 and spent 15 weeks on the charts.
The original name of the music video "Behind The Window" is "王識賢 SHIH HSIEN WANG + 李玉璽 DINO LEE【毛玻璃 BEHIND THE WINDOW】OFFICIAL MUSIC VIDEO - 電視劇《神之鄉》二部曲".
"Behind The Window" has been published on Youtube at 09/07/2021 07:00:13
"Behind The Window" Lyrics, Composers, Record Label
《神之鄉》二部曲
王識賢 李玉璽
毛玻璃



想靠近只能無奈對望



關於戲劇:
IP

????播出時間????
7/10起週六晚間9-11點 ????公共電視13頻道
7/11起週日晚間8-10點 ????東森戲劇40頻道
TV

;老鷹製作 福茂數位上架


;正式數位發行

#王識賢 #李玉璽 #毛玻璃
#電視劇神之鄉二部曲

═════



∎數位線上聽


KKBOX →
Spotify →
Apple Music / iTunes →
YouTube Music →
MyMusic →
friDay音樂 →
LINE MUSIC →
JOOX →

═════

毛玻璃 (Behind The Window)



曲:李玉璽、楊子樸
編曲

一條山路彎啊彎 欲去佗位啊
你甘知 這是人生的無奈
你甘會知

毛玻璃那片風景
隱藏了些什麼秘密
牆壁上雕刻的軌跡
It's over

虛構出一個假的你
那些傷就不成立
記憶裡交錯的空影
It's ;It's ;It's over.

星星不多的城市裡

徛佇山頭 望啊望 望你大漢

一條山路彎啊彎 欲去佗位啊
你甘知 這是人生的無奈
你甘會知 無講出喙的愛



牆壁上剝落了曾經
It's over



記憶裡找尋的背影
It's ;It's ;It's over.

星星不多的城市裡

徛佇山頭 望啊望

一條山路彎啊彎 欲去佗位啊
你甘知 這是人生的無奈

徛佇山頭 望啊望
你會看著一片海
一條山路彎啊彎 欲去佗位啊
你甘知 這是人生的無奈
你甘會知

【歌曲Credit】
英文曲名:Behind The Window
演唱 Vocal:王識賢 Shih Hsien Wang、李玉璽 Dino Lee
作詞 Lyricist:李玉璽 Dino Lee、楊子樸 Venk、鄭莉蓁 Eflin Cheng
作曲 Composer:李玉璽 Dino Lee、楊子樸 Venk
製作人 Producer:楊子樸 Venk
編曲 Arranger:楊子樸 Venk、威望 Wei Wong、潘維瀚 Wei Han Pan、逄捷 Pang Chieh
鋼琴 Piano:楊子樸 Venk
吉他 Guitar:威望 Wei Wong
貝斯 Bass:逄捷 Pang Chieh
鼓 Drum:潘維瀚 Wei Han Pan
和聲編寫 Chorus Arranger:楊子樸 Venk
和聲 Chorus:王識賢 Shih Hsien Wang、李玉璽 Dino Lee、楊子樸 Venk
配器錄音師 Instrument Recording Engineer:李詠恩 Joshua Lee (Guitar / Bass / Drum)
配器錄音室 Instrument Recording Studio:荒原錄音室 Wasteland Studio (Guitar / Bass / Drum)
配唱錄音師 Vocal Recording Engineer:金宇 Kim Yu、伊朂賢 Edward Yee
配唱錄音室 Vocal Recording Studio:鯨雨錄音室 Whale Studio、白金錄音室 Platinum Studio
混音工程師 Mixing Engineer:林正忠 Jerry Lin
混音錄音室 Mixing Studio:白金錄音室 Platinum Studio
母帶後期處理工程師 Mastering Engineer:楊大緯 Dave Yang、蔡欣弦 Xin Xan Tsai
母帶後期處理錄音室 Mastering Dave Yang Recording Studio
OP:大步娛樂有限公司
SP:Linfair Music Publishing ;福茂著作權
OP:HIM Music Publishing Inc.
ISRC CODE:TWD632151305

═════
Weekly Chart Achieves (Top 40 Songs)
The highest charting position of the entry is #9 . The song appeared 1 total times in the Top 10 ; 1 total times in the Top 20 ; 3 total times in the Top 40 ; The worst ranking place of the video is #203. "Behind The Window" has been charted in 1 trends (countries):
Monthly Chart Achieves (Top 40 Songs)
The best charting position of the entry is #9 . The song appeared 1 total times in the Top 40 ; The worst ranking place of the video is #106. "Behind The Window" has been charted in 1 trends (countries):
Daily Chart Achieves (Top 100 Songs)
The highest ranking position of the entry is #9 . The song appeared 5 total times in the Top 10 ; 9 total times in the Top 20 ; 45 total times in the Top 100 ; The worst charting place of the entry is #100. Find all daily charts - Top 100 Taiwan