Love Is Blameless

by Elva Hsiao

"Love Is Blameless" is Taiwanese song released on 02 November 2023 in the official channel of the record label - "蕭亞軒官方專屬頻道 Elva Hsiao's Official Channel". Discover exclusive information about "Love Is Blameless". Explore Love Is Blameless lyrics, translations, and song facts. Earnings and Net Worth accumulated by sponsorships and other sources according to information found in the internet. How many times the Taiwanese song appeared in music charts compiled by Popnable? "Love Is Blameless " is well-known music video that took placements in popular top charts, such as Top 100 Taiwan Music Chart , Top 40 Taiwanese Songs Chart, and more.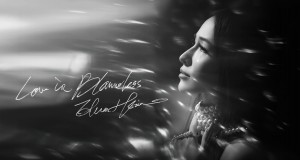 Elva Hsiao "Love Is Blameless"

on Apple Music Unlimited

Listen to over 100 million songs—ad free.

Try it FREE
Country
Taiwan
Added
Origin Name
Elva Hsiao 蕭亞軒 愛沒有錯 Love Is Blameless Official Music Video
Report
[Not music related] [Add Artist Related] [Report Fake Views] [Remove Linked Artist] [Add Lyrics] [Add Lyrics Translation]
"Love Is Blameless" Facts
"Love Is Blameless" has reached 1.5M total views, 13.4K likes, and dislikes on YouTube.

The song has been submitted on 02/11/2023 and spent 5 weeks on the charts.
The original name of the music video "Love Is Blameless" is "ELVA HSIAO 蕭亞軒 愛沒有錯 LOVE IS BLAMELESS OFFICIAL MUSIC VIDEO".
"Love Is Blameless" has been published on Youtube at 02/11/2023 18:01:54
"Love Is Blameless" Lyrics, Composers, Record Label
愛沒有錯   Love is blameless

曲Composed by張子晴Grace Chong
OP:Warner Chappell Music, Hong Kong Limited Taiwan Branch
詞Lyric by 陳宏宇Jonathan Chen / 蕭亞軒Elva Hsiao
OP:Warner Chappell Music, Hong Kong Limited Taiwan Branch
International Ltd.
Music Taiwan Ltd.



我問我的愛有什麼錯
我問我愛你有什麼錯 
為什麼淚還在流
 
該付出的我都付出過

停在這一刻就夠
 
愛沒有錯  愛沒有錯

縱然是虛構 ~
 
不要兩個人卻更寂寞
不要誰為了誰被折磨

 
 
謝謝你給我傷害太多
謝謝你陪我做過美夢
喔~喔~ 喔~喔~ 喔~喔~

 
 
多麼珍惜你的不成熟
曾那麼袒護你的自由
為了愛總是包容 喔喔
 
每個畫面穿越又重播

美麗的距離變成了痛
喔喔喔喔
 
愛沒有錯  (誰知道誰犯了錯)
愛沒有錯  (誰傷了誰比較痛)
你曾讓我活在愛情裡
縱然是虛構 ~~Oh
不要兩個人卻更寂寞
不要誰為了誰被折磨
把愛情凍結 就是我們 最好結果
 
謝謝你給我傷害太多
謝謝你陪我做過美夢
遇見你之前我沒想過  喔~喔~ 喔~喔~ 喔~喔
我對你的愛從沒有錯
 
聽說只要一分鐘
兩個人就能放棄所有
原來真的沒錯
 
若讓你愛我這一次 (若讓你愛我)
如果不是我們愛錯 (如果不是我)
時間再給兩分鐘
我們是否還會有以後
 
 
不要兩個人卻更寂寞
不要誰為了誰被折磨
把愛情凍結 就是我們 最好結果
 
謝謝你給我傷害太多
謝謝你陪我做過美夢
遇見你之前我沒想過  喔~喔~ 喔~喔~ 喔~喔
我對你的愛又沒有錯  嗚嗚 喔喔 嗯
 
遇見你之前 不算愛過


製作人Producer : 柯貴民Kevin Q 
編曲Music Arrangement  : Amir Masoh
和聲編寫Background Vocals Arrangement : 柯貴民Kevin Q
和聲Background Vocals:蕭亞軒Elva Hsiao
錄音室Recording Studio (Vocals) : 新奇鹿錄音室Saturday Studio
Engineer : 葉育軒YuHsuan Yeh
Recording Engineer : 葉晉宏Chin
混音室Mixing Studio : Horus Studios
混音工程師Mixing Engineer : Leonard Fong
聲音教練Director of voice coaching : Sean Oliver
 
Producer : Jae Chong、蕭亞軒Elva Hsaio
Mastered by Randy Merrill at Sterling Sound

導演Director : 林錦和
創意總監Creative Director:蕭亞軒 Elva Hsiao
經紀公司Management : XY Entertainment
營運長Chief Operating Officer : Jimmy Tseng
音樂製作統籌 : Chen Hung Yu
造型 Styling : 郭崇一Chong Yi Goo/鄭宇 Yu Zheng
妝 Makeup:劉懿君 Emily liu
髮型 Hair : 廖震 Joshua Liao

出品Published Warner Music Beijing Co., ;
Director, Warner Music China:譚欣Sherry Tan
Manager, Warner Music China:杜阿童 Connie Du
A&R高級總監Senior Director, A&R:彭飛Fei Peng
A&R總監Director, A&R:李聰Tommy Li
A&R副總監 Associate Director, A&R:李飛Fei Li
A&R高級經理Senior Manager, A&R:汪岸An Wang
Domestic Marketing:李雯 Echo Li
Director, Artist Management:楊慧芳 Naonao Yang
Weekly Chart Achieves (Top 40 Songs)
The highest charting position of the entry is #1 . "Love Is Blameless" atop the Top 40 Songs Chart for 1 total weeks. The song appeared 2 total times in the Top 10 ; The worst ranking place of the video is #117. "Love Is Blameless" has been charted in 1 trends (countries):
Monthly Chart Achieves (Top 40 Songs)
The best charting position of the entry is #1 . The song appeared 1 total times in the Top 10 ; The worst ranking place of the video is #4. "Love Is Blameless" has been charted in 1 trends (countries):
Daily Chart Achieves (Top 100 Songs)
The highest ranking position of the entry is #1 . "Love Is Blameless" atop the Top 100 Songs Chart for 2 total days. The song appeared 8 total times in the Top 10 ; 1 total times in the Top 20 ; 19 total times in the Top 100 ; The worst charting place of the entry is #100. Find all daily charts - Top 100 Taiwan