Ariyorum

by Edis

"Ariyorum" is Turkish song released on 17 September 2021 in the official channel of the record label - "Edis". Discover exclusive information about "Ariyorum". Explore Ariyorum lyrics, translations, and song facts. Earnings and Net Worth accumulated by sponsorships and other sources according to information found in the internet. How many times the Turkish song appeared in music charts compiled by Popnable? "Ariyorum " is well-known music video that took placements in popular top charts, such as Top 100 Turkey Music Chart , Top 40 Turkish Songs Chart, and more.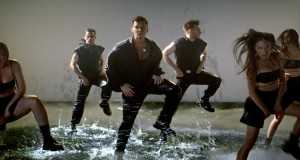 Country

Turkey
Added
Origin Name
Edis - Ariyorum (Official Video)
Report
[Not music related] [Add Artist Related] [Report Fake Views] [Remove Linked Artist] [Add Lyrics] [Add Lyrics Translation]
"Ariyorum" Facts
"Ariyorum" has reached 17.8M total views, 179.8K likes, and 7.3K dislikes on YouTube.

The song has been submitted on 17/09/2021 and spent 4 weeks on the charts.
The original name of the music video "Ariyorum" is "EDIS - ARIYORUM (OFFICIAL VIDEO)".
"Ariyorum" has been published on Youtube at 17/09/2021 14:00:11
"Ariyorum" Lyrics, Composers, Record Label
'Arıyorum' Tüm Dijital Platformlarda Yayında!
Spotify:
Apple Music:
Deezer:
Fizy:
Muud:

'Arıyorum' is Online on All Digital Platforms!
Spotify:
Apple Music:
Deezer:
Fizy:
Muud:

Söz & Müzik / Lyrics & Music: Emrah Karakuyu
Düzenleme / Arrangement: Ozan Çolakoğlu
Mix & Mastering: Emre Kıral

Yapım / Record Label: EDS Company & DMC & Warner Music Group
Menajerlik / Manager: Hypers
A&R: Rıza Okçu
Prodüksiyon / Production: Hype Productions

Yönetmen / Director: Mali Ergin
Yapımcı / Producer: Berf Akın
Kreatif Yönetmen / Creative Director: Olga Şerbetçioğlu
Görüntü Yönetmeni / Director of Photography: Akın Çetin
Uygulayıcı Yapımcı / Executive Producer: Aytaç Bilgin
Yapım Koordinasyon / Production Coordination: Buse Toprak & Sedat Demirtopuz
Pazarlama Direktörü / Marketing Director: İpek Fesci
Yardımcı Yönetmen / Creative Supervisor: Özlem İnan
Yapım Amiri / Production Manager: Dilara Bucak
Kurgu / Edit: Mali Ergin & Mert Halili
İçerik Yöneticisi / Content Manager: Lal Temelöz
Yapım Ekibi / Production Team: İrem Geylan, Cafer Yıkılmaz, İlayda Lafcı, Tuba Kıymaz
Reji Ekibi / Reji Team: Zeynep Koçoğlu, Gülşah Aktaş
Focus Puller: Sercan Sert
Ana Cast / Main Cast: Aleyna Yalçın
Koreograf / Choreographer: Enes Abdulla & Nazlı Akçay
Dans Ekibi / Dance Team: Nazlı Akçay, Melisa Sahra Katılmış, Onur Alp Sancaktar, Berke Taşdelen, Esin Turay, Merve Öztürk
Renk Şirketi / Color Company: Post Brothers
Colorist: Ercan Küçük, Emre Karagöz
Kamera Ekibi / Camera Team: Onur Akbaba, Muhammet Ali Kılıç
DIT: Sinan Salaz
Steadicam Operatörü / Stediacam Operator: Yusuf Belli
Steadicam Asistanı / Stediacam Assistant: Gürkay Kulakcı
Işık Şefi / Chief of Ligh: Burak Yıldırım
Işık Asistanı / Light Assistant: Yener Okur, Bülent Bayraktar, Hüseyin Yalçın, Emre Kulcu
Sanat Yönetmeni / Art Director: Uğur Yalçın
Sanat Asistanı / Art Assistant: Celal Arslan, Metin Gülbeyaz, Hasan Baltacı
Set Ekibi / Set Team: Set Pozitif
Set Amiri / Set Supervisor: Emre Selçik
Set Asistanı / Set Assistant: Kamil Karakuş, Barış Demirel, Ömer Katmış, Emre Yıldırım, Ergin Demirkapu
Jimmy Jip Operatörü / Jimmy Jip Operator: Recep Güner
Jimmy Jip Asistanı / Jimmy Jip Asistant: Samet Sertkaya
Fotoğraf&Kamera Arkası / Photo&Backstage: Mehmet Can Damatoğlu, Özgür Ergül
Drone: Murathan Aksöz
Edis – Dans Ekibi Styling / Dance Team Styling: Olga Şerbetçioğlu, Batuhan Çetin, Burak Gürpınar
Edis Saç / Hair Artist: Serkan Aktürk
Edis Makyaj / Make Up Artist: Aslı Bilge
Dans Ekibi Makyaj / Dance Team Make Up Artist: Duygu Tanış
Dans Ekibi Saç / Dance Team Hair Artist: Yasin Erhan
Dans Ekibi Saç-Makyaj Asistan / Dance Team Hair-Make Up Assistant: Fatma Han
YouTube Yöneticisi / YouTube Manager: Kerem Türkyılmaz

'Arıyorum' sözleriyle /'Arıyorum' lyrics;

Seni sordum yıldızlara
Bir de baktım yakamoz da var
Yine düştüm yangınlara
Ama yoksun yanımda

Vuruyor bir de anılar yar ölüm gibi
Yine çıksan yollarıma

Arıyorum
Bilsen sensiz nasıl yaşıyorum
Belli değil inan başı sonu
Dolmuş küllükler ben yakıyorum
Ah yakıyorum

Kalbim cezalı cezalı
Söyle ben napiyim napiyim
Bir gülsen razıyım razıyım
Yazılmış yazım yazım

Küstürme kalbimi bir hüzünlü vedayla
Bir sorsan halimi daha da dibe batmaz
Aldırmıyor gönül başucumda yalanlar
Bırakmıyor hatıralar

#Edis #Ariyorum #TürkçePop
Weekly Chart Achieves (Top 40 Songs)
The highest charting position of the entry is #1 . "Ariyorum" atop the Top 40 Songs Chart for 1 total weeks. The song appeared 4 total times in the Top 10 ; The worst ranking place of the video is #314. "Ariyorum" has been charted in 2 trends (countries):
Monthly Chart Achieves (Top 40 Songs)
The best charting position of the entry is #1 . The song appeared 1 total times in the Top 40 ; The worst ranking place of the video is #22. "Ariyorum" has been charted in 1 trends (countries):
Daily Chart Achieves (Top 100 Songs)
The highest ranking position of the entry is #1 . "Ariyorum" atop the Top 100 Songs Chart for 5 total days. The song appeared 30 total times in the Top 10 ; 2 total times in the Top 100 ; The worst charting place of the entry is #92. Find all daily charts - Top 100 Turkey