"Dirty" is Ugandan song released on 08 June 2021 in the official channel of the record label - "GRAVITY OMUTUJJU". Discover exclusive information about "Dirty". Explore Dirty lyrics, translations, and song facts. Earnings and Net Worth accumulated by sponsorships and other sources according to information found in the internet. How many times the Ugandan song appeared in music charts compiled by Popnable? "Dirty " is well-known music video that took placements in popular top charts, such as Top 100 Uganda Music Chart , Top 40 Ugandan Songs Chart, and more.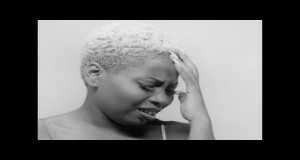 Country

Uganda
Added
Origin Name
Gravity Omutujju_Dirty Ft Fille (Official Music Video)
Report
[Not music related] [Add Artist Related] [Report Fake Views] [Remove Linked Artist] [Add Lyrics] [Add Lyrics Translation]
"Dirty" Facts
"Dirty" has reached 13.7K total views, 557 likes, and 6 dislikes on YouTube.

The song has been submitted on 08/06/2021 and spent 1 weeks on the charts.
The original name of the music video "Dirty" is "GRAVITY OMUTUJJU_DIRTY FT FILLE (OFFICIAL MUSIC VIDEO)".
"Dirty" has been published on Youtube at 08/06/2021 00:18:40
"Dirty" Lyrics, Composers, Record Label
#dirty #gravityomutujju #fille

Dirty Lyrics

Uuuuhh
Grate mate
Gravity Omutujju
Fille baby
Powers on the beats
Hearts can break
Hearts can break
They break, they break

Guno ogwange funa ekikapu oguweke guwee guwekee
Omukwano nali ngumaze but I went, I went
And I fell for you
Abaami banji bogedde naye nasalawo
Mpe gwe amatu
Segabya gabya mutima bali bansamba nyo nga tena
Nkwagade nyo fille tonyumya
Tomenya mutima

Tonkola dirty
Nkwewade nyo
Nkwewa tonkola ebibe
Tonkola ebibe
Tonkola dirty
Nkwewade nyo
Nkwewa tonkola ebibe
Tonkola ebibe

Todamu nakulowoza kintu kyona
Nze wendi kululwo toyaga yaga kyana
Ebyali byagana kambikole byona nabuli
Kyonsaba ndikikuwa sigana
Bayaye mwebali naye ate sifena
Nze empisa embi zambula baby sizilina
Okulimba mba nyingila geyena
Ndayila aga jaja nge Eyaffa sebbana
Silikuzanyisa njogera munsi yoona
Oli wange gwena londayo muboona
Kyuka tulabe maria suzana
Mbella kumpi abe wano efitina

Tonkola dirty
Nkwewade nyo
Nkwewa tonkola ebibe
Tonkola ebibe
Tonkola dirty
Nkwewade nyo
Nkwewa tonkola ebibe
Tonkola ebibe

Omutiima gugwo
Nkuwade malamba
Tonziliza ebipapajo nze ngenda ku Tv
Ngenda kulanga ovudde milwokano
Jangu wendi bwoba onakuma ebyama
Nga ona nkumila ebyama sigala eyoo
Bwoba onatela ogende
Bwoba osubila ogenda bye bye
Segabya gabya mutima
Bali bansamba nyo nga tena
Nkwagade nyo fille tonyumya
Tomenya mutima

Tonkola dirty
Nkwewade nyo
Nkwewa tonkola ebibe
Tonkola ebibe
Tonkola dirty
Nkwewade nyo
Nkwewa tonkola ebibe
Tonkola ebibe
Tonkola dirty
Nkwewade nyo
Nkwewa tonkola ebibe
Tonkola ebibe

Nkwewa Nkwewade nyo
Nkwewa Nkwewade nyo
Nkwewa Nkwewade nyo
Nkwewa Nkwewade nyo
S K I E S
Owadala

Like on Facebook -
Follow on twitter -
Follow on Instagram -
Weekly Chart Achieves (Top 40 Songs)
The highest charting position of the entry is #117 . The worst ranking place of the video is #117. "Dirty" has been charted in 1 trends (countries):
Monthly Chart Achieves (Top 40 Songs)
The best charting position of the entry is #117 . The worst ranking place of the video is #539. "Dirty" has been charted in 1 trends (countries):
Daily Chart Achieves (Top 100 Songs)
The highest ranking position of the entry is #117 . The song appeared 2 total times in the Top 100 ; The worst charting place of the entry is #89. Find all daily charts - Top 100 Uganda