Ellie Goulding Bio and Facts
Ellie Goulding is a well-known British artist/band. Find biography and interesting facts of Ellie Goulding's career and personal life. Discover detailed information about Ellie Goulding's height, real name, wife, girlfriend & kids. Ellie Goulding Wiki, Facebook, Instagram, and socials. Ellie Goulding Height, Age, Bio, and Real Name.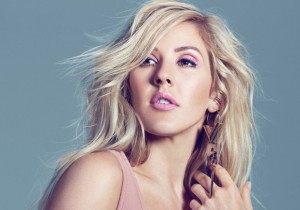 [Edit Photo]
Country

UK
Added
Social
[Instagram Add]
[Facebook Add]
[Twitter Add]
[Wiki Add]
Ellie Goulding Biography Facts
Ellie Goulding has been appeared in channels as follow: MarkRonsonVEVO, CalvinHarrisVEVO, EllieGouldingVEVO, AndreaBocelliVEVO, Ultra Music, Trap City, Future House Music, KygoOfficialVEVO, Major Lazer, Proximity, xKito Music, WaveMusic, Don Diablo, Clean Bandit, TrapMusicHDTV, Trap Nation, Royal Music, R3HAB, 7clouds, Revo-luution, elliegoulding, Atlantic Music.
Born 30 December, 1986 (35 years old).
What is the zodiac sign of Ellie Goulding ?
According to the birthday of Ellie Goulding the astrological sign is Capricorn .
Career of the Ellie Goulding started in 2009 .
Ellie Goulding Wiki
English singer and songwriter
Ellie Goulding
Goulding performing in 2016
Born
Elena Jane Goulding
30 December 1986
Hereford, England
Occupation
Singer songwriter
Years active
2009–present
Net worth
£16 million
Spouse
Caspar Jopling ​​
Musical career
Genres
Electropop synth-pop indie pop folktronica
Instruments
Vocals guitar piano
Labels
Polydor Neon Gold Cherrytree Interscope
Associated acts
Tinie Tempah Madeon Calvin Harris Lissie Skrillex
Website
elliegoulding.com
Elena Jane Goulding is an English singer and songwriter. Her career began when she met record producers Starsmith and Frankmusik, and she was later spotted by Jamie Lillywhite, who later became her manager and A&R. After signing to Polydor Records in July 2009, Goulding released her debut extended play, An Introduction to Ellie Goulding later that year.
In 2010, she became the second artist to top the BBC's annual Sound of... poll and win the Critics' Choice Award at the Brit Awards in the same year. She released her debut studio album, Lights, in 2010; it debuted at No. 1 on the UK Albums Chart and has sold over 850,000 copies in the United Kingdom. In November 2010, the album was reissued as Bright Lights, which spawned two singles: a cover of Elton John's "Your Song" which was selected for the first John Lewis Christmas advert, reached No. 2 on the UK Singles Chart, and "Lights", which became Goulding's highest-charting single on the US Billboard Hot 100 to date, peaking at No. 2.
Goulding's second studio album, Halcyon, was released in October 2012. "Anything Could Happen" preceded the album as the lead single. The album debuted at No. 2 on the UK Albums Chart, and after 65 weeks, it reached No. 1. Halcyon debuted at No. 9 on the US Billboard 200. Halcyon Days, a repackaged edition of Halcyon, was released in August 2013, generating singles, such as "Burn", which became her first No. 1 single in the UK. At the 2014 Brit Awards, she received the award for British Female Solo Artist. Goulding released her third studio album, titled Delirium, on 6 November 2015, with "On My Mind" as the album's lead single. In December 2015, she received her first Grammy Award nomination for Best Pop Solo Performance for her single "Love Me Like You Do". Her fourth studio album Brightest Blue was released on 17 July 2020.
Early life
Elena Jane Goulding was born on 30 December 1986 in Hereford and raised in Lyonshall, a small village near Kington, Herefordshire. At age 9, she began playing the clarinet and at 14 began learning guitar. Goulding attended Lady Hawkins' High School in Kington and, by the age of 15, started writing songs. She took A levels in English, Politics, Drama and Music, passed the first 3 with "A" grades but failed music.
After enrolling on a degree in Drama and Theatre Studies at the University of Kent and remaining until her final year, she met Jamie Lillywhite who became her manager and introduced her to the producer Starsmith who would become her chief collaborator and the primary producer of Lights.
Personal life
Goulding ran the inaugural Nike Women Half Marathon in Washington, D.C. on 28 April 2013, earning a time of 1:41:35.
She dated English radio DJ Greg James in 2010. Their relationship ended in 2012 after 18 months together. In the same year, after collaborating on a song called "Bittersweet" for the Twilight: Breaking Dawn Part Two soundtrack, Goulding started dating DJ Skrillex. The two split nine months later, citing the long distance nature of their relationship. Goulding later was in a relationship with actor Jeremy Irvine. They broke up in August 2013. Goulding was in a relationship with Dougie Poynter of McFly between 2014 and 2016. On 7 August 2018, Goulding and her boyfriend Caspar Jopling announced their engagement. The couple were married at York Minster on 31 August 2019 and Goulding was baptised in order to get married. Jopling is the grandson of former Conservative MP Michael Jopling, who was the Minister of Agriculture, Fisheries and Food from 1983 to 1987.
Goulding's best friend and personal assistant is Hannah Suzanne Lowe; the song "Army" was dedicated to Lowe and to Goulding's fans. On Michael McIntyre's Big Show, she revealed that she is also close friends with Princess Beatrice of York.
Goulding has spoken several times about her experience with mental health conditions. In 2016, she discussed panic attacks caused by the studio environment that prevented her from working. In 2017, she discussed ongoing confidence issues and severe anxiety she had experienced. She spoke of an increased confidence within herself which reduces the nervous flutters she experiences. She has said that a fitness regime and boxing at the gym has helped her overcome panic attacks and anxiety.
Goulding is a former vegan and is currently on a low-carb diet.
Endorsements
Goulding contributed her vocals to an advert for the British department store chain John Lewis in 2010. The John Lewis Christmas advert has become an annual tradition in British culture and one of the signals that the countdown to Christmas has begun in the UK, with Goulding performing "Your Song" for the store's 2010 campaign.
In 2013, Goulding was announced as one of several new models for Marks & Spencer's 'Womanism' campaign. Subtitled "Britain's leading ladies", the campaign saw Goulding appear alongside British women from various fields, including the actress Helen Mirren, double Olympic gold medal-winning boxer Nicola Adams, and writer Monica Ali.
Goulding is endorsing the Swiss shampoo Pantene Pro-V on television and on the official Pantene website under the tagline "Strong Is Beautiful". This campaign has been running since 21 March 2016.
Philanthropy
Goulding speaks in 2018 in her role as UN Environment Goodwill Ambassador
In 2010, Goulding participated in the Bupa Great North Run for the British Heart Foundation. In 2011, Goulding ran the She Runs LA event for charity Students Run LA, which aims to increase access to sport for less privileged children across the Los Angeles Unified School District.
In 2012, she partnered with Pandora Radio, one dollar for each sale of her mixtape was donated to the Free the Children charity. On 1 June 2013, Goulding performed at Gucci's global concert event in London whose campaign "Chime for Change" aims to raise awareness of women's issues in terms of education, health and justice.
Goulding has frequently contributed to the BBC's annual charity telethon Children in Need in the UK. In 2013, Goulding's track "How Long Will I Love You" was the official single for the 2013 Children in Need campaign.
On 15 November 2014, Goulding joined the charity group Band Aid 30 along with other British and Irish pop acts, recording a new version of the track "Do They Know It's Christmas?" at Sarm West Studios in Notting Hill, London, to raise money for the 2014 Ebola crisis in West Africa.
Goulding is also a supporter for helping the homelessness. She has performed in the annual charity concerts for the "Streets of London" charity event at the Royal Albert Hall from years 2014 to 2018 consecutively. On 24 December 2015, Goulding volunteered in central London at the Marylebone Project to help end homelessness and to assist in the elimination of the stereotype associated with the homeless population. She said, "It's that stigma of what a homeless person is — they abuse drugs or abuse alcohol. It's just not true, some people come from very normal backgrounds, very normal situations and something goes wrong. It can happen to all of us."
In October 2017, she was recognised with a Global Leadership Award by the United Nations Foundation for her environmental and social justice activism. She also announced that she would join the foundation in 2018 as a Goodwill Ambassador.
Ellie Goulding Personal Life
Real Name/Birth Name
Ellie Goulding
Birthday
30 December, 1986
Nationality
British
Age
(35 years old)
Zodiac sign
Capricorn
Born Country / Born in
UK
Famous as
Musician/Singer
Ethnicity
British
Citizenship
British
Height
- cm / - inches tall
Marital Status
Single/Married
Ellie Goulding Career
Total Music Videos
90
Music Labels
MarkRonsonVEVO, CalvinHarrisVEVO, EllieGouldingVEVO, AndreaBocelliVEVO, Ultra Music, Trap City, Future House Music, KygoOfficialVEVO, Major Lazer, Proximity, xKito Music, WaveMusic, Don Diablo, Clean Bandit, TrapMusicHDTV, Trap Nation, Royal Music, R3HAB, 7clouds, Revo-luution, elliegoulding, Atlantic Music
Popular Songs