Benny Blanco Bio and Facts
Benny Blanco is a well-known American artist/band. Find biography and interesting facts of Benny Blanco's career and personal life. Discover detailed information about Benny Blanco's height, real name, wife, girlfriend & kids. Benny Blanco Wiki, Facebook, Instagram, and socials. Benny Blanco Height, Age, Bio, and Real Name.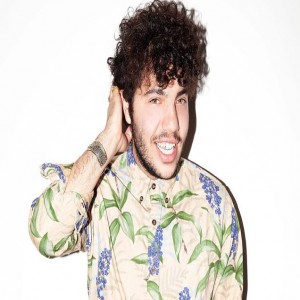 [Edit Photo]
Country

USA
Added
Social
[Instagram Add]
[Facebook Add]
[Twitter Add]
[Wiki Add]
Benny Blanco Biography Facts
Benny Blanco has been appeared in channels as follow: Trap City, Marshmello, JustinBieberVEVO, Proximity, Juice WRLD, BANGTANTV, benny blanco, FutureHype, SyrebralVibes, bennyblancoVEVO, Justin Bieber, Mercado Negro ent.
Born 08 March, 1988 (34 years old).
What is the zodiac sign of Benny Blanco ?
According to the birthday of Benny Blanco the astrological sign is Pisces .
Career of the Benny Blanco started in 2007 .
Benny Blanco Wiki
American record producer
Benny Blanco
Blanco in 2019
Background information
Birth name
Benjamin Joseph Levin
Born
March 8, 1988
Reston, Virginia, U.S.
Genres
Pop hip hop
Occupation
Record producer DJ songwriter record executive
Years active
2007–present
Labels
Mad Love Interscope Friends Keep Secrets
Associated acts
Bangers & Cash BenZel Cashmere Cat Dr. Luke Ed Sheeran Halsey Lil Dicky Push Baby Ryn Weaver Tory Lanez Juice Wrld
Website
benny-blanco.com
Benjamin Joseph Levin , known professionally as Benny Blanco , is an American record producer, artist, songwriter, and record executive. He is the recipient of the 2013 Hal David Starlight Award from the Songwriters Hall of Fame. He is also a five-time BMI Songwriter of the Year award winner and 2017 iHeartRadio Producer of the Year award winner.
As a producer and songwriter, Blanco has contributed to the sale of hundreds of millions of albums worldwide through his work with artists including Ed Sheeran, Justin Bieber, Halsey, Katy Perry, Maroon 5, Kesha, Britney Spears, Rihanna, Sia, The Weeknd, Selena Gomez, Adam Lambert, Charlie Puth, Keith Urban, Tory Lanez, Wiz Khalifa, Kanye West, J Balvin, and Juice Wrld. He is also the founder of two labels in collaboration with Interscope Records, Mad Love Records and Friends Keep Secrets.
In July 2018, Blanco released the song "Eastside" under his own name, a collaboration with Halsey and Khalid. It peaked at number 9 on the Billboard Hot 100, marking Blanco's first top 10 credited as an artist and his 27th top 10 as a writer, a sum that includes seven number ones. "Eastside" was followed by "I Found You" with Calvin Harris, "Better to Lie" with Jesse and Swae Lee, "Roses" and "Graduation" with Juice Wrld and "Roses" with Brendon Urie, and he released his first album a little later in 2018.
Life and career
Career beginnings
Blanco, a Jewish native of Northern Virginia, began by producing hip-hop instrumentals in his bedroom and recording his own vocals on top of them. His first serious exposure to music came in 1994, when he was 5 years old with Nas' "The World Is Yours" and All-4-One's "I Swear" on cassette tapes, which heavily influenced his early productions. After early experiments with beat making and recording himself on his boombox, Blanco's rapping earned the attention of The Source and executives at Columbia Records.
Blanco eventually secured an apprenticeship with producer Disco D after multiple trips to New York City from his home in Virginia to meet with labels and producers.
Benny Blanco Personal Life
Real Name/Birth Name
Benny Blanco
Birthday
08 March, 1988
Nationality
American
Age
(34 years old)
Zodiac sign
Pisces
Born Country / Born in
USA
Famous as
Musician/Singer
Ethnicity
American
Citizenship
American
Height
- cm / - inches tall
Marital Status
Single/Married
Benny Blanco Career
Total Music Videos
34
Music Labels
Trap City, Marshmello, JustinBieberVEVO, Proximity, Juice WRLD, BANGTANTV, benny blanco, FutureHype, SyrebralVibes, bennyblancoVEVO, Justin Bieber, Mercado Negro ent
Popular Songs