Will.i.am Bio and Facts
Will.i.am is a well-known American artist/band. Find biography and interesting facts of Will.i.am's career and personal life. Discover detailed information about Will.i.am's height, real name, wife, girlfriend & kids. Will.i.am Wiki, Facebook, Instagram, and socials. Will.i.am Height, Age, Bio, and Real Name.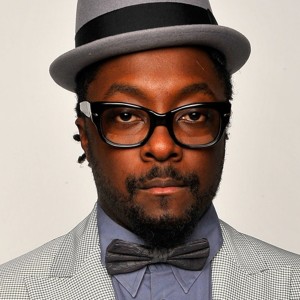 [Edit Photo]
Country

USA
Added
Social
[Instagram Add]
[Facebook Add]
[Twitter Add]
[Wiki Add]
Will.i.am Biography Facts
Will.i.am has been appeared in channels as follow: Ultra Music, UsherVEVO, williamVEVO, SebastianYatraVEVO.
Born 15 March, 1975 (46 years old).
What is the zodiac sign of Will.i.am ?
According to the birthday of Will.i.am the astrological sign is Pisces .
Career of the Will.i.am started in 2017 .
Will.i.am Wiki
American singer, rapper, songwriter, and record producer from California
will.i.am
will.i.am in 2018
Background information
Birth name
William James Adams Jr.
Also known as
Will 1X illwilly Zuper Blahq
Born
March 15, 1975
Eastside Los Angeles, California, U.S.
Genres
Hip hop pop alternative hip hop hip house pop rap jazz rap neo soul R&B
Occupation
Rapper singer songwriter record producer television personality entrepreneur actor
Instruments
Vocals keyboards
Years active
1988–present
Labels
E1 Interscope Beat Generation will.i.am Barely Breaking Even Atlantic Ruthless
Associated acts
Black Eyed Peas Jawbreakers Cheryl Common David Guetta Estelle John Legend Kelis LMFAO Nicole Scherzinger Steve Aoki
Website
will.i.am
William Adams , better known by his stage name will.i.am , is an American rapper, singer, songwriter, record producer, entrepreneur, and actor. He is the founding and lead member of the musical group Black Eyed Peas.
As a solo artist, will.i.am has released four solo albums, beginning with Lost Change , through Atlantic Records. His second solo outing, Must B 21, was released on September 23, 2003. The track "Go!" was regularly used as the theme for the NBA Live 2005 and Madden NFL 2005 seasons. The third album, Songs About Girls, was released on September 25, 2007. He released his fourth studio album, #willpower, in 2013.
As a music producer, will.i.am has produced music for other artists including A.R. Rahman, Cheryl, Michael Jackson, Justin Bieber, Kesha, Britney Spears, Miley Cyrus, David Guetta, U2, Rihanna, Lady Gaga, Usher, Justin Timberlake, Nicki Minaj, 2NE1, and Baby Kaely. In collaborations and with the Black Eyed Peas, he has a total of 41 top-40 entries on the UK Singles Chart since 1998, and has sold 9.4 million singles in the UK.
In addition to his music career, will.i.am has also been a judge and mentor on the television talent show series The Voice UK , The Voice Australia , and The Voice Kids .
Early life
William James Adams Jr. was born in Eastside Los Angeles, California, and was raised in the Estrada Courts housing projects in the Boyle Heights neighborhood, where he and his family were among the few African Americans living in a predominantly Hispanic community. Adams has never met his father, William Adams Sr. He was raised by his mother, Debra , who encouraged him to be unique and to avoid conforming to the tendencies of the other youths in the east Los Angeles neighborhood. To encourage his musical career, she sent him to public schools in affluent West Los Angeles. He rode on a bus for an hour to attend Paul Revere Charter Middle School. Later, during the regular school year, he attended Palisades Charter High School. During that time, he started going to raves with classmate Pasquale Rotella. While studying at summer school at John Marshall High School, he became best friends with Allan Pineda , who would also be a future member of the Black Eyed Peas. While still in high school, Adams and Pineda performed in East L.A. clubs and were soon joined by three other entertainers to form the socially conscious rap group, Atban Klann. Atban Klann caught the eye of Compton rapper Eazy-E and was signed to his label, Ruthless Records in 1992.
He later said his history with rave culture is why he chose a more electro sound for the Black Eyed Peas' albums The E.N.D. and The Beginning. Despite the use of electro and house music elements, will.i.am prefers to separate the underground from pop. In an article with Los Angeles Times, he mentions that secrecy over the whereabouts of raves is what made raving special, and different from the mainstream.
Personal life
In December 2010, will.i.am said that he suffers from tinnitus, a disorder common among musicians who have been exposed to loud music for prolonged periods. In April 2013, he stated that he has ADHD. will.i.am follows a vegan diet.
As the nephew of former NFL player Lynn Cain, who played for the Atlanta Falcons and Los Angeles Rams, will.i.am spent a large part of his life looking up to his uncle as a role model.
On June 22, 2009, gossip blogger Perez Hilton accused will.i.am and his entourage of assaulting him in Toronto after the MuchMusic Video Awards, a charge will.i.am denied in a video posted on his blog. No further action was taken.
He is also a fan of Bayern Munich, a German football team, as he visited the Allianz Arena in Munich to watch one of their matches. He was also featured in one of Bayern's videos on their YouTube channel.
Will.i.am Personal Life
Real Name/Birth Name
Will.i.am
Birthday
15 March, 1975
Nationality
American
Age
(46 years old)
Zodiac sign
Pisces
Born Country
USA
Born in
USA
Famous as
Musician/Singer
City
-
Ethnicity
American
Citizenship
American
Height
- cm / - inches
Marital Status
Single/Married
Will.i.am Career