"Ap" is American song released on 18 March 2021 in the official channel of the record label - "POP SMOKE". Discover exclusive information about "Ap". Explore Ap lyrics, translations, and song facts. Earnings and Net Worth accumulated by sponsorships and other sources according to information found in the internet. How many times the American song appeared in music charts compiled by Popnable? "Ap " is well-known music video that took placements in popular top charts, such as Top 100 USA Music Chart , Top 40 American Songs Chart, and more.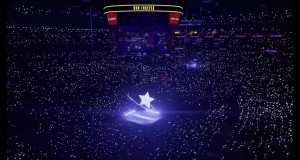 Country

USA
Added
Origin Name
Pop Smoke - Ap (Official Music Video)
Report
[Not music related] [Add Artist Related] [Report Fake Views] [Remove Linked Artist] [Add Lyrics] [Add Lyrics Translation]
"Ap" Facts
"Ap" has reached 27.7M total views, 522.6K likes, and 0 dislikes on YouTube.

The song has been submitted on 18/03/2021 and spent 2 weeks on the charts.
The original name of the music video "Ap" is "POP SMOKE - AP (OFFICIAL MUSIC VIDEO)".
"Ap" has been published on Youtube at 17/03/2021 20:00:05
"Ap" Lyrics, Composers, Record Label
Official music video for Pop Smoke "AP", available everywhere now:

BOOGIE is in theaters now and will be available on demand March 26 2021.
Set a reminder now at

Music video produced & directed by: @transition_ninja and @steadyprime

Subscribe to Pop Smoke's channel:
New Merch: ;
Follow Pop Smoke:



Lyrics:
Look
AP, Spicy
I bust a check in my Nikes
Am I a killa? Might be
Two tone, icy
(X2)

Talk to me nice or don't talk at all, ah
I make a call and it's war
I'm off that Adderall
(X2)

Get to spraying niggas cause I hate niggas
Fuck niggas I ain't playing wit em
I don't really wanna hear niggas
I don't got nothing to say nigga
I'm with Bear eating steak dinner
Just know he got a K wit em
And my lil mama got it in her purse
All I gotta say is babe get em
If I run down it's a drum round
All you gonna hear is gun sounds
Niggas know I bring them guns out
I make it hot when it's sun down
Ah
Fever, shorty want act like a diva
Shorty want suck on my Nina
I leave that shit wet, Aquafina

AP, Spicy
I bust a check in my Nikes
Am I a killa? Might be
Two tone, icy
(X2)

Talk to me nice or don't talk at all, ah
I make a call and it's war
I'm off that Adderall
(X2)

Look
I got 52 shots in this Glock and an infrared up on the opp if he let off
Trey suvy hold the chop, yellow tape when it pop knock his head off
Load up the chop it go dumb, niggas see me and they run
Silencer up on the gun
Niggas will shoot you for nothing
Trey suvy, boy playing with the toolie
I bet he make a movie
Woo, Woo
Pop dripped up in Louis
Couple hundred in some jewelry
Spent 55 on her booty
Touch her ass and niggas shooting

AP, Spicy
I bust a check in my Nikes
Am I a killa? Might be
Two tone, icy
(X2)

Talk to me nice or don't talk at all, ah
I make it a call and it's war
I'm off that Adderall
(X2)

#PopSmoke #AP #Boogie
Weekly Chart Achieves (Top 40 Songs)
The highest charting position of the entry is #166 . The worst ranking place of the video is #420. "Ap" has been charted in 2 trends (countries):
Monthly Chart Achieves (Top 40 Songs)
The best charting position of the entry is #166 . The worst ranking place of the video is #941. "Ap" has been charted in 2 trends (countries):
Daily Chart Achieves (Top 100 Songs)
The highest ranking position of the entry is #166 . The song appeared 2 total times in the Top 20 ; 3 total times in the Top 100 ; The worst charting place of the entry is #91. Find all daily charts - Top 100 USA