Thức Giấc

by Da Lab

"Thức Giấc" is Vietnamese song released on 14 July 2021 in the official channel of the record label - "Da LAB Official". Discover exclusive information about "Thức Giấc". Explore Thức Giấc lyrics, translations, and song facts. Earnings and Net Worth accumulated by sponsorships and other sources according to information found in the internet. How many times the Vietnamese song appeared in music charts compiled by Popnable? "Thức Giấc " is well-known music video that took placements in popular top charts, such as Top 100 Vietnam Music Chart , Top 40 Vietnamese Songs Chart, and more.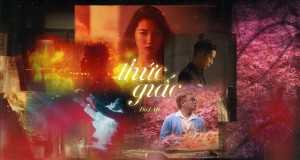 Country

Vietnam
Added
Origin Name
Thức Giấc - Da Lab (Official Music Video)
Report
[Not music related] [Add Artist Related] [Report Fake Views] [Remove Linked Artist] [Add Lyrics] [Add Lyrics Translation]
"Thức Giấc" Facts
"Thức Giấc" has reached 7.8M total views, 172.8K likes, and 3K dislikes on YouTube.

The song has been submitted on 14/07/2021 and spent 3 weeks on the charts.
The original name of the music video "Thức Giấc" is "THỨC GIẤC - DA LAB (OFFICIAL MUSIC VIDEO)".
"Thức Giấc" has been published on Youtube at 14/07/2021 15:00:09
"Thức Giấc" Lyrics, Composers, Record Label
Da LAB - Thức giấc
Download/Stream:

Direct to audio service:
Spotify:
Apple Music:
iTunes:
NCT:
Keeng:

Tiktok: Thức Giấc (Remix)


#DaLAB #ThucGiac #ThuyNgan #YinYangMedia #beatvn

Inspired by the movies: Inception (2010), Paprika (2006)

Published by Yin Yang media

Executive producer: MPaKK (Da LAB)
Composer: Da LAB
Arranger: Machiot, MPaKK (Da LAB)
Recording Studio : Da LAB Studio
Mix: StillaD, Dung Hentei, EmceeL (Da LAB)
Master: Dung Hentei - OnlyC Production
Female vocal: Nguyen An An
PR & Social Manager: Nhật Duy
Partnership Manager: Noah Ton
Social Network Advisor: Ngoc Thuy Nguyen
Creative Directors: Sơn Thái ( SPARTA), MPaKK (Da LAB)
Actress: Thúy Ngân
Assistant Actor: Phụng

Special thanks to THG S&S, Tamson Fashion,
The Dark Gallery, Subtle Studios for supporting us.
Special thanks to Be Boi 4 Mua Hoang Mai for supporting us.

Production House: Origin Movement
Director & Screenwriter: Khoi Nguyen
Director of Photography & Co-Director: Hai Nguyen Duc
Producer: Trang Công Thành
Line Production: Ngoc Nguyen
1st AD: De Trung
2nd AD: Tuan 28
Assistant Production: Pukachi / Lê Thảo / Hiéu Nguyẽn
Production Designer: Linh H Phạm
Prop Master: Quang Sọt
Set Dresser: HPH Art Crew
Camera Operator: Chú Chim
Focus Puller & Flycam: Minh Nhí
Set Dresser: HPH Art Crew
Stylist: BaoPaul
Wardrode: BaoPaul Team
Make up: Linh Kildy
Team Photographer: Ân Bùi
BTS: Hoang ND , Nam Neo
Social Content creator: Son Bui, Minh Tong, Khanh Don't
Camera & Lens: Hnlens
Lighting & Equipment: Cine Hà Nôi
Editor: Khoi Nguyen
Colorist: Tsoul Duy
Graphic Designer: Knvgue
VFX Supervisor: Zodiac II
Compositor: Viet Anh Truong
3D Artist: Anh Qui
VFX Artist: Duc Nghia
VFX Assistant: Nhi Nguyen
Cameo: Sang Dinh, Dat Doc, Hoang Phan, Vy An, Nam Neo, Bao Paul, Luc Tieu Phung, Ng Jackie JJ, Hai Nguyen Duc

Special thanks to Herbalife Nutrition and Ford
Partners: Dentsu Redder x W, Tiktok, Beatvn, Gapo, Cổ Động, ATV media, DAO, DZUS, Cooken, Đài Phát Thanh, ACV


For more, visit:
Spotify:
iTunes:
Youtube:
/facebook:
Da LAB:
Tử Tế Show:
/GAPO:

© 2021 Da LAB
Weekly Chart Achieves (Top 40 Songs)
The highest charting position of the entry is #1 . "Thức Giấc" atop the Top 40 Songs Chart for 1 total weeks. The song appeared 3 total times in the Top 10 ; The worst ranking place of the video is #10. "Thức Giấc" has been charted in 1 trends (countries):
Daily Chart Achieves (Top 100 Songs)
The highest ranking position of the entry is #1 . "Thức Giấc" atop the Top 100 Songs Chart for 5 total days. The song appeared 17 total times in the Top 10 ; 1 total times in the Top 100 ; The worst charting place of the entry is #79. Find all daily charts - Top 100 Vietnam