Are You Happy Now

by Andrew Tan

"Are You Happy Now" is Chinese song released on 07 July 2021 in the official channel of the record label - "Andrew Tan's Official Channel陳勢安官方專屬頻道". Discover exclusive information about "Are You Happy Now". Explore Are You Happy Now lyrics, translations, and song facts. Earnings and Net Worth accumulated by sponsorships and other sources according to information found in the internet. How many times the Chinese song appeared in music charts compiled by Popnable? "Are You Happy Now " is well-known music video that took placements in popular top charts, such as Top 100 China Music Chart , Top 40 Chinese Songs Chart, and more.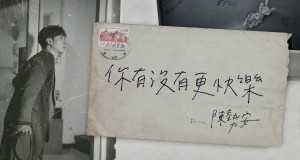 Country

China
Added
Origin Name
陳勢安 Andrew Tan - 你有沒有更快樂 Are You Happy Now Official Lyric Video
Report
[Not music related] [Add Artist Related] [Report Fake Views] [Remove Linked Artist] [Add Lyrics] [Add Lyrics Translation]
"Are You Happy Now" Facts
"Are You Happy Now" has reached 88.9K total views, 1.3K likes, and 9 dislikes on YouTube.

The song has been submitted on 07/07/2021 and spent 7 weeks on the charts.
The original name of the music video "Are You Happy Now" is "陳勢安 ANDREW TAN - 你有沒有更快樂 ARE YOU HAPPY NOW OFFICIAL LYRIC VIDEO".
"Are You Happy Now" has been published on Youtube at 06/07/2021 14:00:17
"Are You Happy Now" Lyrics, Composers, Record Label
???? English subtitles are ; (Please click on 'CC' button)
陳勢安
????實體專輯 +

不問自己的快樂
只想知道你
離開我之後
有沒有更快樂

Bar 現場

MV



#陳勢安 #你有沒有更快樂 # Are You Happy Now

-

/ Lyrics /
你喜歡的歌 我還唱著卻越難過


想起那時我們 互相挖苦的笑聲
怎麼忽然回過身 剩我獨坐著

還是要努力面對 我的人生


你有沒有更快樂
有沒有 被他好好疼愛著
早不該沈醉著
曾經那些愛的溫熱
現在剩麻痺的靈魂
需要你的時刻 Oh
才懂你已不在了


怎麼忽然回過神 愛已變得苦澀

還是要努力面對 我的人生


你有沒有更快樂
有沒有 被他好好疼愛著
早不該沈醉著
曾經那些愛的溫熱
現在剩麻痺的靈魂
需要你的時刻 Oh
才懂你已不在了

你有沒有更快樂
有沒有 被他好好疼愛著
早不該沈醉著
曾經那些愛的溫熱
現在剩麻痺的靈魂
需要你的時刻 Oh
才懂你已不在了

你已不屬於我了

-

/ MV製作 /
企劃統籌 Marketing Supervisor|劉麗萍 Liping Liu
企劃執行 Marketing|李玟靜 Wenching Lee
攝影Photography|陳勢安 Andrew Tan、陳書安 LieChen
後期製作Visual Effects|李綺 Chi Lee

/ 音樂製作 /
詞Lyricist:許郁翎Pg Hsu/陳鈺羲William Chen
曲Composer:許郁翎Pg Hsu/陳鈺羲William Chen
Tan/GJ蔣卓嘉
Yo
配唱製作人Vocal Producer:GJ蔣卓嘉
鋼琴Piano:游政豪Roger Yo
錄音工程師Recording Engineer:葉育軒Yu-Hsuan Yeh
錄音室Recording Studio
Busy Music Studio
第一小提琴First Violin:蔡曜宇Shuon Tsai
第二小提琴Second Violin:駱思云Ssu-Yun Lo
Gan
Liu
弦樂監製Strings Yang
弦樂錄音工程師Strings Recording Yang
Chang/朱品豪Pin-Hao Ju
弦樂錄音室Strings Recording Studio:強力錄音室Mega Force Studios
混音工程師Mixing Engineer:葉育軒Yu-Hsuan Yeh
混音錄音室Mixing Studio

-

■ 更多陳勢安消息:




Sony Music Taiwan CPOP - 華語粉絲團

Sony Music Taiwan CPOP - Instagram
Weekly Chart Achieves (Top 40 Songs)
The highest charting position of the entry is #28 . The song appeared 1 total times in the Top 40 ; The worst ranking place of the video is #124. "Are You Happy Now" has been charted in 1 trends (countries):
Monthly Chart Achieves (Top 40 Songs)
The best charting position of the entry is #28 . The worst ranking place of the video is #155. "Are You Happy Now" has been charted in 1 trends (countries):
Daily Chart Achieves (Top 100 Songs)
The highest ranking position of the entry is #28 . The song appeared 1 total times in the Top 20 ; 27 total times in the Top 100 ; The worst charting place of the entry is #97. Find all daily charts - Top 100 China