J. Balvin's Bio and Facts
Find biography and interesting facts of J. Balvin's career and personal life.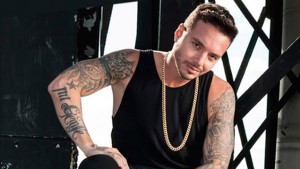 [Edit Photo]
Country

Colombia
Added
J. Balvin has been appeared in channels as follow: FARRUKOVEVO, YandelVEVO, jbalvinVEVO, Anitta, MalumaVEVO, reikVEVO, Atlantic Records, Warner Música, DJSnakeVEVO, KarolGVEVO, DJKhaledVEVO, AnuelVEVO, Arcangel, TygaVEVO, BlackEyedPeasVEVO, Major Lazer, NickyJamTV, Conor Maynard, MikyWoodz, Reggaeton World, David Guetta, Ariann Music, Hear This Music, Bad Bunny, HeadConcussionTV, El Taiger, TrapUrbanoTV, Métele Cabrón, Update Music TV, LiamPayneVEVO, CHYNOMIRANDAVEVO, FlowUrban, Cardi B, Alesso, SeanPaulVEVO, JhayCortezVEVO, RosaliaVEVO, Reggaeton Mundial, Juacko, TropkillazVEVO, LaloEbrattVEVO, SkyRompiendoVEVO, DJ ALEX, George Ioannou, Fer Palacio.

Ooops, we didn't find any bio notes related to this artist yet.