Ivory Coast (Ivorian Music)
Find brand new songs, artists and playlists related to Ivory Coast . Charts on daily, weekly, monthly and annually basis.
Ivory Coast
Ivory Coast
is a
[country]
trend.
Ivory Coast, also known as Côte d'Ivoire and officially as the Republic of Côte d'Ivoire, is a sovereign state located in West Africa. Ivory Coast's political capital is Yamoussoukro, and its economic capital and largest city is the port city of Abidjan. Its bordering countries are Guinea and Liberia in the west, Burkina Faso and Mali in the north, and Ghana in the east. The Gulf of Guinea (Atlantic Ocean) is located south of Ivory Coast. Prior to its colonization by Europeans, Ivory Coast was home to several states, including Gyaaman, the Kong Empire, and Baoulé. Two Anyi kingdoms, Indénié and Sanwi, attempted to retain their separate identity through the French colonial period and after independence. Ivory Coast became a protectorate of France in 1843–1844 and was later formed into a French colony in 1893 amid the European scramble for Africa. Ivory Coast achieved independence in 1960, led by Félix Houphouët-Boigny, who ruled the country until 1993. The country maintained close political and economic association with its West African neighbors while at the same time maintaining close ties to the West, especially France. Since the end of Houphouët-Boigny's rule in 1993, Ivory Coast has experienced one coup d'état, in 1999, and two religion-grounded civil wars. The first took place between 2002 and 2007[8] and the second during 2010–2011. In 2000, the country adopted a new constitution.
Ivory Coast Top 40 Music Charts
has started at June 26, 2018 (Tue). All weekly chart releases have aired on
Tuesday
. Popnable serves top music charts from Ivory Coast on a daily (
Top 100 Songs
), weekly (Top 40 Songs), monthly (Top 200 Songs) and yearly basis (Top 500 Songs). Since 2019, Popnable provides new charts from Ivory Coast -
Top 10 Annoying Songs
and
Top 20 Likeable Songs
. Ivory Coast has
437
videos (+2 brand new) ,
74
artists .
Last added artists from Ivory Coast
Last added songs from Ivory Coast
Serge Beynaud
Widgunz & Mister...
Meiway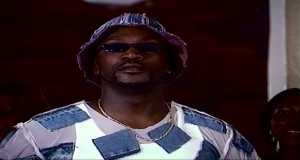 Payne Industry
Kedjevara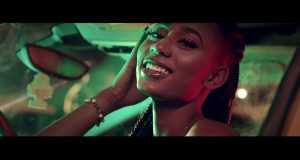 Faroch
Top 40 Songs, week 355
(15 October 2021 - 21 October 2021)