Rmadi

by Muslim

"Rmadi" is Moroccan song released on 30 June 2023 in the official channel of the record label - "". Discover exclusive information about "Rmadi". Explore Rmadi lyrics, translations, and song facts. Earnings and Net Worth accumulated by sponsorships and other sources according to information found in the internet. How many times the Moroccan song appeared in music charts compiled by Popnable? "Rmadi " is well-known music video that took placements in popular top charts, such as Top 100 Morocco Music Chart , Top 40 Moroccan Songs Chart, and more.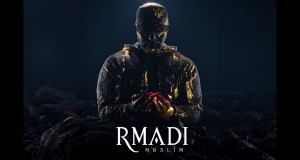 Muslim "Rmadi"

on Apple Music Unlimited

Listen to over 100 million songs—ad free.

Try Apple Music Free
Country

Morocco
Added
Origin Name
Muslim - Rmadi (Clip Officiel) مسلم ـ رمادي
Report
[Not music related] [Add Artist Related] [Report Fake Views] [Remove Linked Artist] [Add Lyrics] [Add Lyrics Translation]
"Rmadi" Facts
"Rmadi" has reached 41M total views, 278.8K likes, and dislikes on YouTube.

The song has been submitted on 30/06/2023 and spent 21 weeks on the charts.
The original name of the music video "Rmadi" is "MUSLIM - RMADI (CLIP OFFICIEL) مسلم ـ رمادي".
"Rmadi" has been published on Youtube at 30/06/2023 17:27:20
"Rmadi" Lyrics, Composers, Record Label
​@MuslimProdOfficial - RMADI (Clip Officiel) مسلم ـ رمادي

➡️ Spotify :
➡️ iTunes :
➡️ Anghami :

ناري و رمادي
زرعي و حصادي
ننزف وانا جلّادي

جرحي و مدادي
حزني و فؤادي
قرّبت و زاد بعادي

كانو احلامي
بساط و غير قدامي
طارو كيف حمامي
و ما ردولي سلامي

جمعت حطامي
اللي بنيت بيه اصنامي
و مشيت فظلامي
وحداني فزحامي

بين الناس انا وحداني
ما بقيت نفهم حتى لساني
انا فمرايتي برّاني

انا المرتاح فعذابي
و نزيد السم فشرابي
انا اللي حربي فقلبي كلّو ضرابي و عقلي ارهابي

و دعي يا يما
باش تزول الغمة
انت النور اللي بقالي و الباقي غير ظلمة
وانا قلبي يا يما ، قلبي فيه مجزرة
و مشاعر غـدّارة كلّ مرة كارة

ناري و رمادي
زرعي و حصادي
ننزف وانا جلّادي

جرحي و مدادي
حزني و فؤادي
قرّبت و زاد بعادي

كانو احلامي
بساط و غير قدامي
طارو كيف حمامي
و ما ردولي سلامي

جمعت حطامي
اللي بنيت بيه اصنامي
و مشيت فظلامي
وحداني فزحامي

انا الطير اللي قزّبت جناحي
انا المحبوس اللي ما بغيت نطلق سراحي
انا المجروح اللي كنتلذذ بجراحي
انا الفنان اللي ترقصو على نواحي

ياك النيران نيراني
دخاني من بركاني
غني معايا على احزاني و راسي اللي نساني و قلبي اللي بكّاني

انا القاضي و المحامي
واللي حكمت بإعدامي
حتى دوايا فسقامي نحب انفصامي و عذابو فخصامي

ناري و رمادي
زرعي و حصادي
ننزف وانا جلّادي

جرحي و مدادي
حزني و فؤادي
قرّبت و زاد بعادي

كانو احلامي
بساط و غير قدامي
طارو كيف حمامي
و ما ردولي سلامي

جمعت حطامي
اللي بنيت بيه اصنامي
و مشيت فظلامي
وحداني فزحامي


@ ;: انتاج
@MuslimProdOfficial : كلمات، غناء و ألحان
@DjMeed : توزيع موسيقي
@PlanetStudioTanger : تسجيلات
@RedouanAkalay : مدير التصوير
@RedouanAkalay : اخراج
@Brahim_Azizi : Creative director
Abderrahman Alami : اضائة
@Ibrahim_Wahbii : Guitariste
MASTERED BY DAVID (Color Sound Studio - Paris)

???? BEST OFF MUSLIM ➡️ ;????

اشترك في قناة مسلم الرّسمية :
Abonnez vous à la chaîne officielle de Muslim :


Biographie :

Booking/Press : ThuGFaCe@
Site Web :

Suivez-nous sur:
Facebook :
Instagram :
YouTube :
Twitter :

©1996-2023
#MUSLIM #RMADI #رمادي
Weekly Chart Achieves (Top 40 Songs)
The highest charting position of the entry is #1 . "Rmadi" atop the Top 40 Songs Chart for 1 total weeks. The song appeared 21 total times in the Top 10 ; 8 total times in the Top 20 ; 6 total times in the Top 40 ; The worst ranking place of the video is #425. "Rmadi" has been charted in 3 trends (countries):
Monthly Chart Achieves (Top 40 Songs)
The best charting position of the entry is #1 . The song appeared 4 total times in the Top 10 ; 3 total times in the Top 20 ; 1 total times in the Top 40 ; The worst ranking place of the video is #656. "Rmadi" has been charted in 3 trends (countries):
Daily Chart Achieves (Top 100 Songs)
The highest ranking position of the entry is #1 . "Rmadi" atop the Top 100 Songs Chart for 6 total days. The song appeared 149 total times in the Top 10 ; 62 total times in the Top 20 ; 72 total times in the Top 100 ; The worst charting place of the entry is #50. Find all daily charts - Top 100 Morocco