Pablo Alborán Bio and Facts
Pablo Alborán is a well-known Spainish artist/band. Find biography and interesting facts of Pablo Alborán's career and personal life. Discover detailed information about Pablo Alborán's height, real name, wife, girlfriend & kids. Pablo Alborán Wiki, Facebook, Instagram, and socials. Pablo Alborán Height, Age, Bio, and Real Name.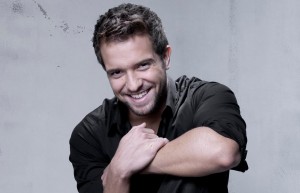 [Edit Photo]
Country

Spain
Added
Social
[Instagram Add]
[Facebook Add]
[Twitter Add]
[Wiki Add]
Pablo Alborán Biography Facts
Pablo Alborán has been appeared in channels as follow: Pablo Alborán, AlejandroSanzVEVO, BERET, Ricardo Arjona, Reggaeton Mundial, CamiloVEVO, sunday, STAY HOMAS, Camilo, Sofi de la Torre.
Born 31 May, 1989 (31 years old).
What is the zodiac sign of Pablo Alborán ?
According to the birthday of Pablo Alborán the astrological sign is Gemini .
Career of the Pablo Alborán started in 2010 .
Pablo Alborán Wiki
Spanish musician, singer and songwriter
Pablo Alborán
Alborán in 2020
Born
Pablo Moreno de Alborán Ferrándiz
31 May 1989
Málaga, Spain
Occupation
Musician singer songwriter
Years active
2010–present
Musical career
Genres
Latin pop pop Flamenco
Instruments
Vocals guitar piano
Labels
EMI Music Spain
Warner Music
Associated acts
Paula Arenas Carminho Miguel Bosé Malú Jesse & Joy
Website
pabloalboran.es
Pablo Moreno de Alborán Ferrándiz popularly known as Pablo Alborán, is a Spanish musician, singer, and songwriter. In 2011, he was nominated for three Latin Grammy Awards. Alborán has released three studio albums, two live albums, and various musical collaborations. His records are distributed by Warner Music which debuted in 2010 with their first official release, "Solamente Tú", the first single from his debut album Pablo Alboran , released in February 2011. The album ranked No. 1 in its first week of sales, making Alborán the first solo artist to sign a complete debut album to rank to the top since 1998 in Spain.
A few months after releasing his first album, it was published in acoustic as the first recorded live concert by the singer. Several weeks after it debuted to the top in Spain, it was launched in Portugal, getting to be No. 1 for several weeks. Of all his singles, two stand out in terms of popularity: "Solamente tú" and "Perdóname" which he sang together with singer Carminho, being number one in sales, both in Spain and in Portugal.
Music career
From a very young age, he was interested in learning to play various musical instruments such as piano, classical guitar, flamenco guitar, and acoustic guitar, and attended singing lessons with professional artists in Málaga and Madrid. In 2002, at the age of 12, he composed his first songs, "Amor de Barrio" and "Desencuentro" which would be featured 10 years later on his debut album. In Málaga he performed for the first time with a Flamenco band in a restaurant, and he was nicknamed El Blanco Moreno , because he "was very pale-skinned and Moreno was my family name", as he stated in an interview in early 2011. Later, Pablo met producer Manuel Illán and recorded a demo, which included a cover of "Deja de Volverme Loca" by Diana Navarro. Upon hearing this recording, Navarro expressed great interest in Alborán and became his musical mentor.
In preparation for his first album, Alborán composed a total of 40 songs from which the playlist would be selected. During the recording of this studio album, Pablo Alborán, he uploaded a few songs on YouTube, which gained the attention of many, including singer Kelly Rowland who was amazed by his voice, as far as saying "I'm in love with Pablo Alboran!". His videos have since received millions of views.
Alborán in 2016
"Solamente Tú" was digitally released in Spain in October 2010 as the first single of his debut album, which was released in February 2011. Both the single and the album were a huge success, managing to top the Spanish music charts for several consecutive weeks. The album won multiple awards, including RTVE's Album of the Year for 2011, and became Spain's best-selling album of that year.
Alborán began his first world tour on 27 May 2011 in Madrid at the Palacio Vistalegre, and has since performed in many Latin American countries, among which are Argentina, Chile and Mexico. Following his success, he released his first live album, En Acústico, in November of the same year. It included acoustic versions of most of the tracks in his debut album, as well as two new songs and four bonus tracks. The song "Perdóname" was re-recorded featuring Portuguese singer Carminho, and was released as the first single of the album, peaking at number one on the Spanish singles chart on 13 November 2011, thus helping En Acústico to debut also at number one on the albums chart one week later, on 20 November 2011, and to top the Portuguese Albums Chart in January 2012.
On 19 December 2011, Alborán received the 2011 Best New Act award in Los Premios 40 Principales. Both his albums Pablo Alborán and En Acústico were featured in Spain's official list of top-selling albums of 2011, at number 1 and number 6, respectively, and singles "Solamente Tú" and "Perdóname" were the respective third and nineteenth best-selling songs in Spain in 2011.
In January 2012, Alborán collaborated on the charity single, "Cuestión de Prioridades por el Cuerno de África" .
In September 2012, Alborán released the lead single "Tanto" from his forthcoming album Tanto which was released in November 2012. The album was certified 10× Platinum in Spain and was the highest selling album in Spain in 2012 and 2013. The album included two number one singles in Spain, "El Beso" and "Quién" . The album received Latin Grammy Awards.
Alborán released his third studio album Terral in November 2014. The album became his fourth straight number 1 album in Spain and has been certified 8× Platinum. It was the highest selling album in Spain in 2014.
In April 2016, "Se Puede Amar" was released, which is the first single of the forthcoming fourth studio album. Throughout 2016, Alborán toured Central America. In August, Alboran re-released ""Dónde está el Amor" with Brazilian singer Tiê. It was included in the telenovela soundtrack Haja Coração.
On 8 September 2017, after a two-year break, Alborán announced on his social networks that he was finishing preparing what would be his fourth studio album, Prometo. He released two singles on the same day. "Saturno" is a ballad, reminiscent of his beginnings as a singer, while "No Vaya a Ser" is a different style flirting with electronics and African rhythms. Prometo was released on 17 November 2017 and debuted at number 1 in Spain.
Personal life
Alborán is the son of Spanish architect Salvador Moreno de Alborán Peralta and Helena Ferrándiz Martínez.
Alborán revealed on 17 June 2020, through his Instagram account, that he is gay.
Pablo Alborán Personal Life
Real Name/Birth Name
Pablo Alborán
Birthday
31 May, 1989
Nationality
Spainish
Age
(31 years old)
Zodiac sign
Gemini
Born Country
Spain
Born in
Spain
Famous as
Musician/Singer
City
-
Ethnicity
Spainish
Citizenship
Spainish
Height
- cm / - inches
Marital Status
Single/Married
Pablo Alborán Career
Total Music Videos
79
Music Labels
Pablo Alborán, AlejandroSanzVEVO, BERET, Ricardo Arjona, Reggaeton Mundial, CamiloVEVO, sunday, STAY HOMAS, Camilo, Sofi de la Torre
Popular Songs
Donde Está El Amor , Solamente Tú , Quién , Recuérdame , Te He Echado De Menos