Top 10 Famous Mexican Singers You Should Know In 2020
In this article, we'll present to you the most famous Mexican singers in 2020. Explore the most popular m...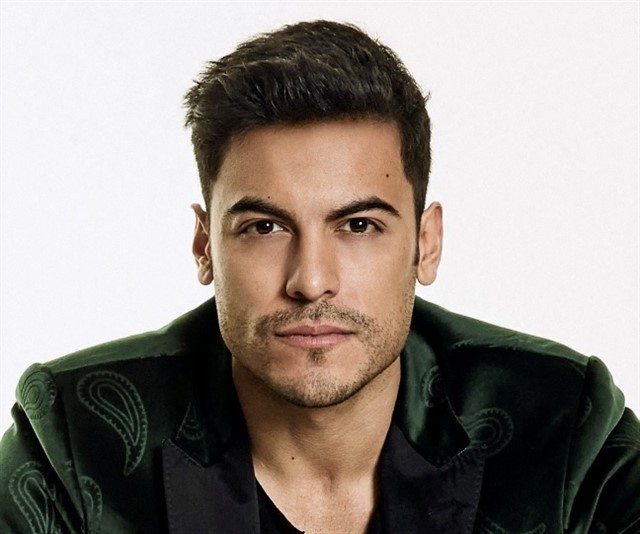 In this article, we'll present to you the most famous Mexican singers in 2020. Explore the most popular music artists from Mexico. The list reveals the richest Mexico singers/bands in 2020.
Banda Ms
Net Worth: $493.5K
Banda Sinaloense MS de Sergio Lizárraga, also known as Banda MS, is a Mexican Banda from Mazatlán, Sinaloa that was founded in 2003. 
Popnable considers Banda MS as one of the best Mexican bands providing regional Mexican music. 16 members are involved in the band.  In 2017, Band MS received awards for Regional Mexican Song and Regional Mexican Album from Premio Lo Nuestro' ceremony.
Christian Nodal
Net Worth: $397.7K
Born and raised in Sonora, Mexico, Christian Nodal became well known after his debut single, "Adiós Amor", garnered significant airplay in Mexico and the United States.
He won 3 awards from Latin Grammy Awards, including Regional Mexican Artist of the Year in 2019. Also, Christian Nodal prized with a few trophies from Billboard Latin Awards and iHeartRadio Music Awards. 
Reik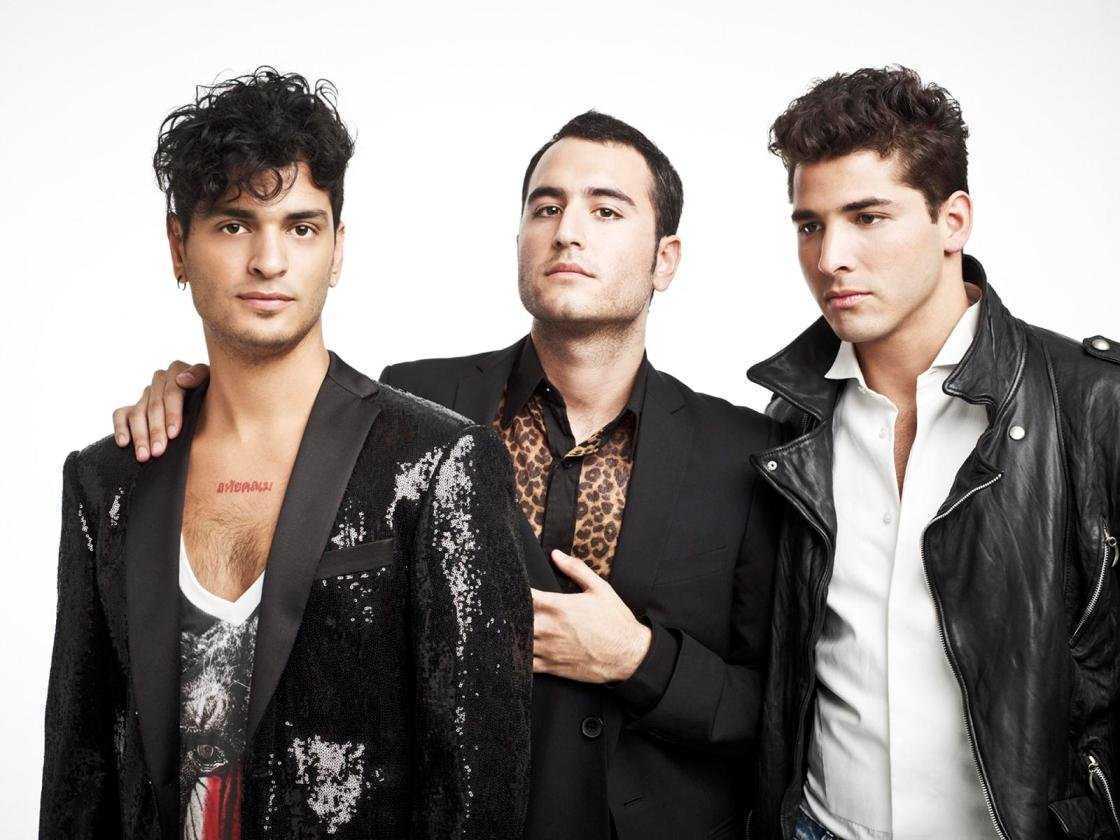 Net Worth: $377.9K
Reik is a Mexican pop-rock band from Mexicali, Baja California, formed in 2003 by Jesús Alberto Navarro Rosas (lead vocals), Julio Ramírez Eguía (guitar, background vocals), and Gilberto Marín Espinoza (guitar). All of them came from families with a musical background.
 The group's first five albums have been classified as Latin pop, but the group has since transitioned to a more urban-influenced sound since 2015.
 Reik has won a Latin Billboard Music Award, four Los Premios MTV Latinoamérica awards, and a Latin Grammy.
Los Ángeles Azules
Net Worth: $298.7K
Los Ángeles Azules is a Mexican musical group playing the cumbia genre, which is a cumbia subgenre using the accordion and synthesizers. 
The group got together in 1976 but started officially in 1983, playing the onda grupero genre, formed by the siblings of the Mejía Avante family: Elías, Alfredo, José Hilario, Jorge, Cristina, and Guadalupe.
Cnco
Net Worth: $266.8K
CNCO is a Latin American boy band formed in the first season of La Banda.
The group is composed of Joel Pimentel, Richard Camacho, Erick Brian Colón, Christopher Vélez, and Zabdiel De Jesús. 
They won a five-year recording contract with Sony Music Latin after becoming the winning competitors of the first season of La Banda.
 The band toured with Ricky Martin. 
Calibre 50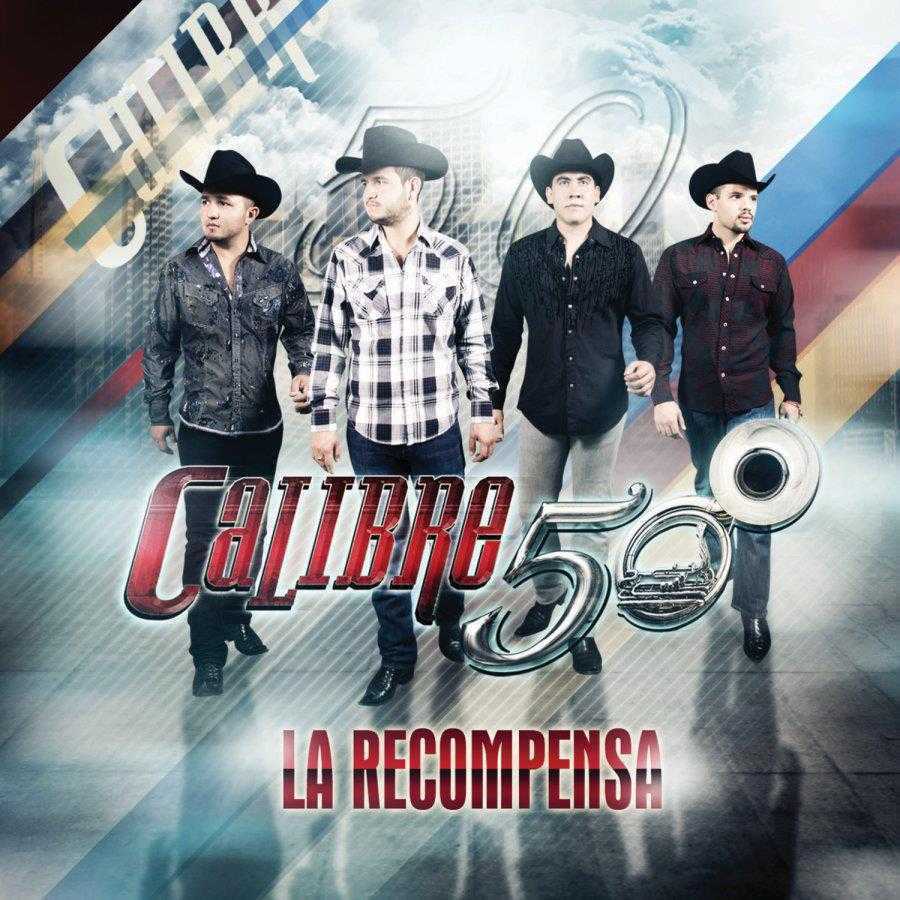 Net Worth: $252.6K
Calibre 50 is a Regional Mexican band founded in the city of Mazatlán, Sinaloa in 2010. The band's style is Norteño-Banda, a hybrid of Norteño which uses an electric bass or tololoche for the low notes and replaces it with a sousaphone (tuba), which is typically used in Banda for the bass notes.
Calibre 50, along with Colombian Urban singer J Balvin, received an award from Pandora Radio for being the first artists to surpass a billion streams on that platform.
Danna Paola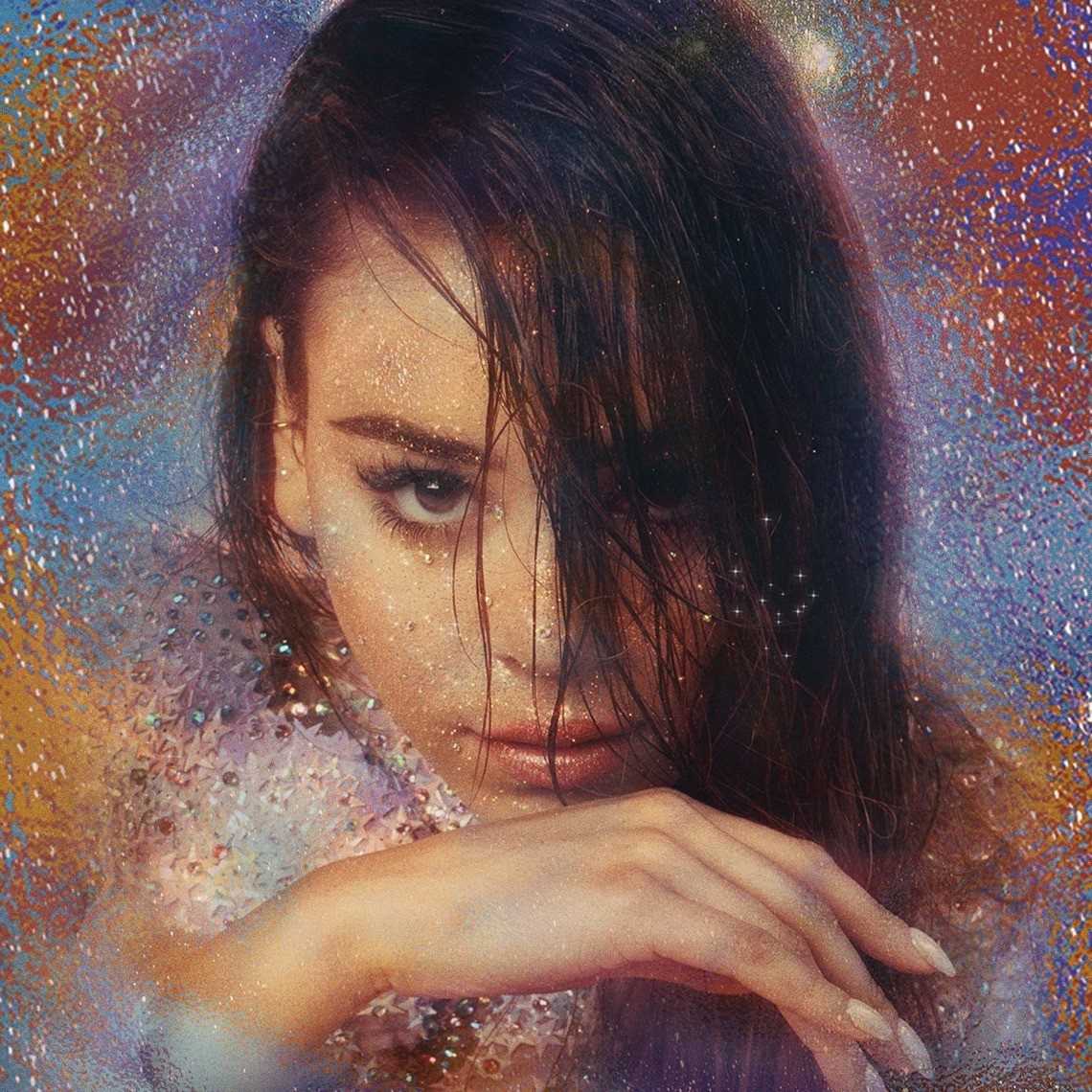 Net Worth: $229.2K
Danna Paola Rivera Munguía (born 23 June 1995), better known as Danna Paola, is a Mexican actress, singer, and model. 
She gained popularity as a child actress and singer, starring in dozens of television projects throughout her early childhood and adolescence.
Danna Paola is the most famous female Mexican music artist in 2020. She is also the best paid solo Mexican singer.
La Adictiva Banda
Net Worth: $212.6K
La Adictiva , formerly known as La Adictiva Banda San José de Mesillas, is a Sinaloan band founded in 1990 in the town of Mesillas, Concordia, in the Mexican state of Sinaloa.
The Banda San José de Mesillas was founded on March 19, 1990. From the album "Corridos Adictivos", released in 2007, it adopted the name of The Addictive Banda San José de Mesillas. The band has recorded 13 albums so far,
 and during its career, it has changed vocalists and members on several occasions, with Claudio Alcaraz being the vocalist who spent the longest with the band (2003-2013).
Thalía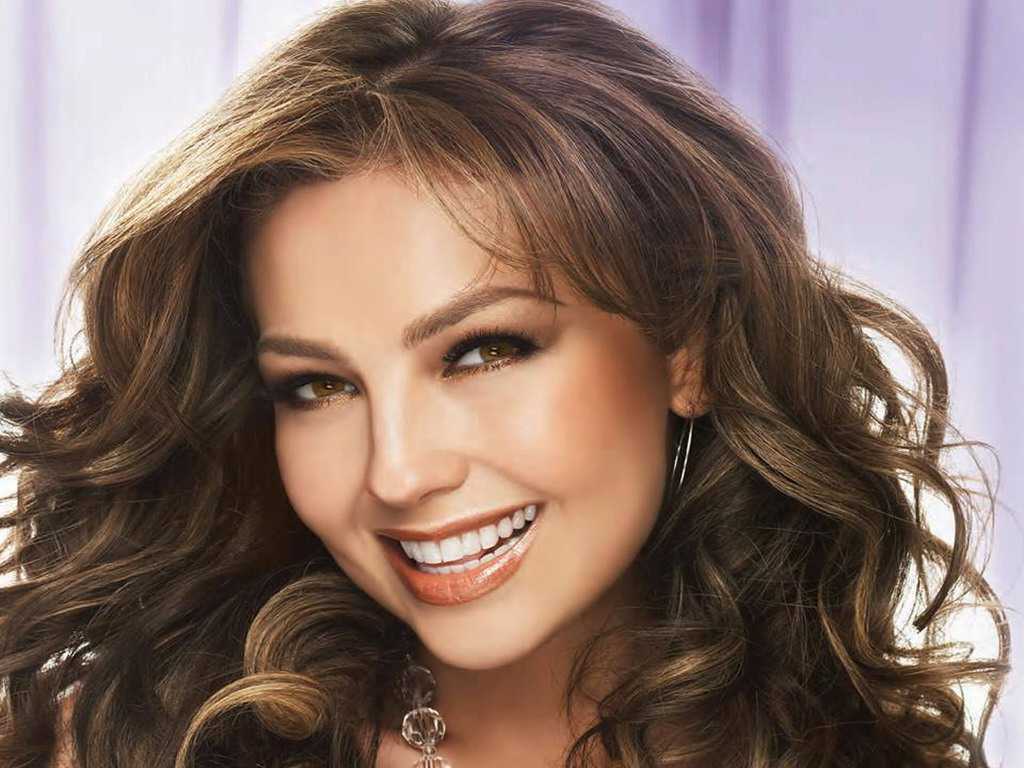 Net Worth: $208.7K
Ariadna Thalía Sodi Miranda Mottola, known as Thalía, is a Mexican singer, business woman, and actress. 
She is considered one of the most successful and influential Mexican artists worldwide including in 2020. 
Apart from her native Spanish, Thalía has also sung in English, French, Portuguese, and Tagalog. 
Having sold around 25 million records worldwide, Thalía is one of the best-selling Latin music artists.
As an actress, Thalía starred in a variety of successful telenovelas that aired in over 180 countries.
Carlos Rivera
Net Worth: $199.9K
Carlos Rivera Guerra, or better known as Carlos Rivera, is a Mexican singer. 
He rose to fame by winning the third generation of La Academia. Rivera has released four studio albums and participated in six theatre productions.
Carlos Rivera, distinctly, is the only male Mexican singer ranked in the top 10 of the most selling Mexican stars in 2020.
| # | Singer | Net Worth |
| --- | --- | --- |
| 1 | Banda Ms | $493.5K |
| 2 | Christian Nodal | $397.7K |
| 3 | Reik | $377.9K |
| 4 | Los Ángeles Azules | $298.7K |
| 5 | Cnco | $266.8K |
| 6 | Calibre 50 | $252.6K |
| 7 | Danna Paola | $229.2K |
| 8 | La Adictiva Banda | $212.6K |
| 9 | Thalía | $208.7K |
| 10 | Carlos Rivera | $199.9K |
| 11 | Santa Fe Klan | $198.2K |
| 12 | Alfredo Olivas | $184.7K |
| 13 | Becky G | $166.6K |
| 14 | Jesse & Joy | $165.3K |
| 15 | Alemán | $163.3K |
| 16 | Fuerza Regida | $150.3K |
| 17 | Banda Los Sebastianes | $136.3K |
| 18 | Gera Mxm | $130K |
| 19 | Natanael Cano | $129K |
| 20 | Natti Natasha | $128.7K |
| 21 | Gloria Trevi | $115K |
| 22 | Edwin Luna | $113.7K |
| 23 | Bad Bunny | $111.9K |
| 24 | T3R Elemento | $110.5K |
| 25 | La Trakalosa De Monterrey | $109.4K |
| 26 | Lenin Ramirez | $108.8K |
| 27 | El Fantasma | $108K |
| 28 | Los Plebes Del Rancho De Ariel Camacho | $107.4K |
| 29 | Sofia Reyes | $106.3K |
| 30 | Espinoza Paz | $106.2K |
| 31 | Grupo Firme | $103.2K |
| 32 | Adriel Favela | $102.2K |
| 33 | Jd Pantoja | $96.4K |
| 34 | Mon Laferte | $93.7K |
| 35 | Cartel De Santa | $92.9K |
| 36 | Manuel Turizo | $89.7K |
| 37 | La Arrolladora Banda El Limón | $87.5K |
| 38 | Ha-Ash | $87.2K |
| 39 | Banda Los Recoditos | $87.1K |
| 40 | María José | $82.8K |
| 41 | Río Roma | $77.7K |
| 42 | Mc Davo | $77.4K |
| 43 | Matisse | $75.1K |
| 44 | Kenia Os | $67.8K |
| 45 | Alejandro Fernandez | $65.8K |
| 46 | Maluma | $62.6K |
| 47 | Millonario | $60.3K |
| 48 | Banda Carnaval | $58.5K |
| 49 | La Santa Grifa | $56.3K |
| 50 | Gerardo Ortiz | $52.8K |
| 51 | El Bebeto | $52K |
| 52 | Ulices Chaidez & Sus Plebes | $50.3K |
| 53 | J. Balvin | $49K |
| 54 | Kim Loaiza | $48.9K |
| 55 | Lalo Ebratt | $47.9K |
| 56 | Joss Favela | $45.7K |
| 57 | Herencia De Patrones | $44.9K |
| 58 | Legado 7 | $43.7K |
| 59 | Rita Ora | $41.8K |
| 60 | Anitta | $41.8K |
| 61 | Carla Morrison | $41.3K |
| 62 | Yandel | $41.1K |
| 63 | Banda El Recodo De Cruz Lizárraga | $39.3K |
| 64 | Yuridia | $38.2K |
| 65 | Junior H | $36.9K |
| 66 | Banda Clave Nueva | $36.4K |
| 67 | Remmy Valenzuela | $36K |
| 68 | Cornelio Vega & Su Dinastia | $35.8K |
| 69 | Dharius | $35K |
| 70 | Yuri | $34.1K |
| 71 | C-Kan | $33.4K |
| 72 | Natalia Lafourcade | $33.4K |
| 73 | Yoss Bones | $32K |
| 74 | Pedro Capó | $31.8K |
| 75 | Wisin | $30.6K |
| 76 | Sebastián Yatra | $30.3K |
| 77 | Grupo Codiciado | $29.4K |
| 78 | Los Inquietos Del Norte | $28.8K |
| 79 | Prince Royce | $28.3K |
| 80 | Greeicy | $27.4K |
| 81 | Maná | $27K |
| 82 | Maite Perroni | $25.6K |
| 83 | Pepe Aguilar | $24.9K |
| 84 | Yung Sarria | $24.2K |
| 85 | Charles Ans | $24.1K |
| 86 | Regulo Caro | $23.9K |
| 87 | Leslie Grace | $23.8K |
| 88 | Mario Bautista | $23.6K |
| 89 | Grupo 360 | $23.5K |
| 90 | Los Dos Carnales | $23.2K |
| 91 | Jenni Rivera | $22.9K |
| 92 | Chayín Rubio | $22.4K |
| 93 | Camila | $21.4K |
| 94 | Ed Maverick | $21.2K |
| 95 | Super Lamas | $21.1K |
| 96 | Little Mix | $20.8K |
| 97 | Arsenal Efectivo | $20.5K |
| 98 | Kanales | $20.5K |
| 99 | Daviles De Novelda | $20.3K |
| 100 | Enigma Norteño | $20.1K |

Monday, 08/06/2020 127
Popnable
/
Popnable Media