Top 100 Famous Spanish Singers In 2020
In this article, we'll present to you the most paid Spanish (Hispanic) singers in 2020. Explore the most popular singers from Spain. The list reveals the richest Spain singers in 2020.
Related to: Spain

Friday, 12/06/2020, 18000 views
In this article, we'll present to you the most paid Spanish (Hispanic) singers in 2020. Explore the most popular singers from Spain. The list reveals the richest Spain singers in 2020.
Rosalía
Net Worth: $1.3M
Rosalía is a Spanish singer and songwriter from Barcelona.
Initially known for her contemporary interpretations of flamenco music, Rosalía received international attention after several collaborations with such artists as Travis Scott, Lil Baby, J Balvin, Pharrell Williams, and James Blake. She has received various accolades, including five Latin Grammy Awards and a Grammy Award.
Rosalía began her professional musical formation at age 16 at the Taller de Músics in Barcelona, Spain. She is of Asturian and Catalan heritage. Her great grandfather was Cuban. Her mother is from Catalonia and her father from Asturias.
Rosalía is fluent in Catalan, Spanish and English.
In November 2019, following a second general election in the country in six months, Rosalía tweeted "fuck Vox".
VOX is a far-right nationalist political party. After being asked about politics at a press conference at the 2019 Latin Grammys, she said: "I think it is a very delicate topic and I don't think this is the place to talk about it since it requires a lot of time due to its sensitivity."
In May 2020, Rosalía expressed condolences for the death of George Floyd and briefly attended the Miami protest in defense of racial equality, leaving early in order to appear on a virtual benefit concert organized by TeleHit.
Enrique Iglesias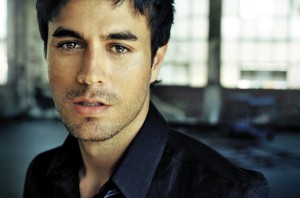 Net Worth: $1.2M
Enrique Miguel Iglesias is a Spanish singer, songwriter, actor, and record producer who is regarded as the King of Latin Pop.
Iglesias was born in Madrid, Spain, and is the third and youngest child of Spanish singer Julio Iglesias and Filipina socialite and magazine journalist Isabel Preysler.
He was raised with two older siblings, Chábeli and Julio Jr. One of his mother's aunts is actress Neile Adams, the first wife of American actor Steve McQueen, mother of actor Chad McQueen, and grandmother of actor Steven R. McQueen.
Iglesias found out later in life that he was born with a rare congenital condition known as situs inversus where some of the body's major organs, such as the heart, are situated on the opposite side of the body from normal.
In late 2001, Enrique Iglesias started a relationship with Russian tennis player Anna Kournikova.
They reportedly split in October 2013 but have since reconciled.
The couple has a son and daughter who are fraternal twins born on 16 December 2017.
On 30 January 2020, they welcomed their third child, a daughter.
Enrique Iglesias is considered as the richest Hispanic male singer in 2020.
J. Balvin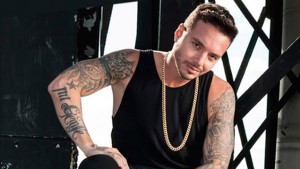 Net Worth: $998K
José Álvaro Osorio Balvín is a Colombian reggaeton singer and rapper.
He has won five Billboard Latin Music Awards, four Latin Grammy Awards,
two MTV Video Music Awards and four Latin American Music Awards and received two Grammy Award nominations.
Critics have contrasted J Balvin's musical style from the first internationally popular wave of reggaeton led by Daddy Yankee. Marlon Bishop of The Fader described his vocal delivery as a "gentle drawl", differing greatly from the rapid-fire, aggressive delivery of earlier reggaeton acts.
He generally sings over his beats as opposed to rapping and favors a more melodic, pop-influenced style.[
His public image was described by Bishop by saying, "J Balvin's not a bad boy, he's a good guy with a well-tended naughty side."
J Balvin has spoken out about the Venezuelan economical crisis and the situation occurring at the country's border with Colombia, where thousands of Colombians have been forcibly deported.
Morat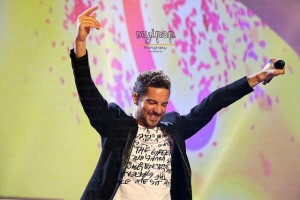 Net Worth: $424.6K
Morat is a Colombian band formed in the country's capital city, Bogotá. The band is formed by Juan Pablo Isaza (guitars and vocals), Juan Pablo Villamil (banjo and vocals), and the brothers Simón Vargas (bass and choruses) and Martín Vargas (percussion and choirs).
The members of Morat have known each other since they were five years old.
Popnable evaluates Morat as the most successful Spanish band in 2020.
Rels B
Net Worth: $308.7K
Daniel Vidal, better known as Rels B, is a singer, songwriter, and music producer in the urban hip hop cultural genre. He was born on October 18, 1993, in Palma de Mallorca, Spain. In 2014 he released his first EP "Change Or Die", with which he obtained a success. He is recognized for being one of the few artists who managed to reach the peak of success for his great talent independently.
With only 15 years of age, he left his house to work as a waiter and bricklayer, but that was no excuse to lose contact with his mother, who throughout her artistic career has shown her support, even wearing a ring always in honor of her, as it is one of the fundamental pillars within her career.
So much has been the connection he has with her, that before launching a song he shows it first and depending on which one he likes, he already knows whether or not he will be successful on digital platforms. On the other hand, his father was a musician and he was dedicated to playing the drums, he always used to put groups from the '70s and '80s.
Pitbull
Net Worth: $264.9K
Armando Christian Pérez (born January 15, 1981), known by his stage name Pitbull, is an American rapper, singer, songwriter, and record producer. Pérez began his career in the early 2000s, recording reggaeton, Latin hip hop and crunk music under a multitude of labels. In 2004, he released his debut album M.I.A.M.I. under TVT Records and the executive producer of Lil Jon.
Determined to help the Latino community in his hometown, Pitbull's social impact focus for the last decade has been closing the poverty gap through educational initiatives. He helped start a Tuition-Free Public charter for middle and high school called Sports Leadership and Management (SLAM!), which opened in 2013 in Miami's Little Havana, the neighborhood where Pitbull grew up.
Adexe & Nau
Net Worth: $255.6K
Spanish brothers Adexe & Nau deliver sunny reggaeton-tinged Latin pop similar to Joey Montana, CNCO, and Naim & Marcos. Born in Santa Cruz, Tenerife, in the Canary Islands, the pair -- older brother Nauzet Gutierrez (born in 2002) and the younger Adexe (born in 2005) -- started as solo performers, uploading cover songs online before joining forces in 2015 with their cover of Nicky Jam's "Si Tu No Estas." They produced more covers, one of which was their popular take on Chino & Nacho's collaboration with Daddy Yankee, "Andas en Mi Cabeza." In 2017, they issued their debut full-length, Tu & Yo (Sony Music).
Marc Anthony
Net Worth: $240.3K
Marco Antonio Muñiz better was known by his stage name Marc Anthony, is an American singer, songwriter, actor, record executive, television producer, and philanthropist.
Anthony is also the top-selling tropical salsa artist of all time.
The two-time Grammy Award and six-time Latin Grammy Award winner have sold more than 12 million albums worldwide.
Marco Antonio Muñiz, known by his stage name Marc Anthony, was born in New York City to parents from Puerto Rico. His mother Guillermina was a housewife. His father, Felipe Muñiz, was a hospital cafeteria worker and musician.
Ozuna
Net Worth: $217.7K
Juan Carlos Ozuna Rosado known simply by his surname Ozuna is a Puerto Rican reggaeton and Latin trap singer, regarded as the "New King of Reggaeton".
All of his studio albums have reached the top of the Billboard Top Latin Albums, with Aura charting at number seven on the Billboard 200. His musical style is primarily reggaeton and trap, but he has collaborated with artists spanning a variety of genres, including reggae, bachata, and EDM.
Melendi
Net Worth: $211.2K
Ramón Melendi Espina known as Melendi is a Spanish pop singer-songwriter that has sold more than 3,500,000 discs during his career.
His specialties are rock, flamenco, and rumba styles.
| # | Singer | Net Worth |
| --- | --- | --- |
| 1 | Rosalía | $1.3M |
| 2 | Enrique Iglesias | $1.2M |
| 3 | J. Balvin | $998K |
| 4 | Morat | $424.6K |
| 5 | Rels B | $308.7K |
| 6 | Pitbull | $264.9K |
| 7 | Adexe & Nau | $255.6K |
| 8 | Marc Anthony | $240.3K |
| 9 | Ozuna | $217.7K |
| 10 | Melendi | $211.2K |
| 11 | David Bisbal | $209.8K |
| 12 | Kidd Keo | $196.3K |
| 13 | Beret | $189.8K |
| 14 | Natti Natasha | $158.6K |
| 15 | Aitana | $156.8K |
| 16 | Daddy Yankee | $148.1K |
| 17 | Juan Magan | $137.1K |
| 18 | Abraham Mateo | $134.2K |
| 19 | Pablo Alborán | $131.1K |
| 20 | Don Patricio | $129.4K |
| 21 | Ricky Martin | $125.3K |
| 22 | Pica-Pica | $116.6K |
| 23 | Gente De Zona | $96.2K |
| 24 | Alvaro Soler | $95.3K |
| 25 | Ventino | $78.4K |
| 26 | Natalia Jiménez | $76.8K |
| 27 | Alejandro Sanz | $74.8K |
| 28 | Maluma | $73.2K |
| 29 | Cruz Cafuné | $71.6K |
| 30 | Dvicio | $70.1K |
| 31 | Rvfv | $69.8K |
| 32 | Omar Montes | $65.4K |
| 33 | Manuel Carrasco | $64.4K |
| 34 | Sofia Reyes | $63K |
| 35 | Jennifer Lopez | $61.2K |
| 36 | Camila Cabello | $60.6K |
| 37 | Juanes | $58.9K |
| 38 | C. Tangana | $58.6K |
| 39 | Natos & Waor | $57.4K |
| 40 | Maka | $57.2K |
| 41 | Sebastián Yatra | $54.3K |
| 42 | Lola Indigo | $54K |
| 43 | Vanesa Martín | $53.7K |
| 44 | Demarco Flamenco | $52.7K |
| 45 | Bad Gyal | $52.7K |
| 46 | Sergio Contreras | $51.6K |
| 47 | Antonio José | $50.5K |
| 48 | Cali & El Dandee | $48.2K |
| 49 | Prok | $46.9K |
| 50 | Dellafuente | $46.3K |
| 51 | Juan Luis Guerra | $45.9K |
| 52 | Cali & El Dandee | $44.6K |
| 53 | Cnco | $44.3K |
| 54 | Farruko | $43.8K |
| 55 | Ana Mena | $42.2K |
| 56 | Porta | $41.8K |
| 57 | Nyno Vargas | $41.3K |
| 58 | Ayax | $40.4K |
| 59 | Mala Rodríguez | $39.1K |
| 60 | El Jincho | $37.3K |
| 61 | Rozalen | $34.9K |
| 62 | C-Kan | $34.1K |
| 63 | Fernandocosta | $33.5K |
| 64 | Shé | $32.4K |
| 65 | Moncho Chavea | $31.9K |
| 66 | Kaydy Cain | $30.3K |
| 67 | Enrique Bunbury | $29.7K |
| 68 | Lerica | $29.5K |
| 69 | Los Rebujitos | $29K |
| 70 | Maikel Delacalle | $27.5K |
| 71 | Macaco | $27.4K |
| 72 | Taburete | $26.8K |
| 73 | Ava Max | $25.4K |
| 74 | Maki | $25.3K |
| 75 | Christian Daniel | $24.4K |
| 76 | Farruko | $24.4K |
| 77 | India Martinez | $24K |
| 78 | Jc La Nevula | $23.7K |
| 79 | Leiva | $23.7K |
| 80 | La Oreja De Van Gogh | $23.3K |
| 81 | Bebe | $23.3K |
| 82 | Sak Noel | $21.1K |
| 83 | Estopa | $20.5K |
| 84 | Sfdk | $20.4K |
| 85 | Bad Bunny | $20.2K |
| 86 | Will Smith | $20.2K |
| 87 | Prince Royce | $19.7K |
| 88 | Nico Santos | $19.5K |
| 89 | Danny Romero | $19.4K |
| 90 | Chocquibtown | $19K |
| 91 | Reik | $19K |
| 92 | Yandel | $18.7K |
| 93 | Jon Z | $18K |
| 94 | Denom | $18K |
| 95 | Ambkor | $17.4K |
| 96 | Antonio Orozco | $17.3K |
| 97 | Karen Méndez | $17.1K |
| 98 | Blas Cantó | $17.1K |
| 99 | Dani Martin | $16.9K |
| 100 | Danimflow | $16.4K |
Popnable /Popnable Media
Related Stories
Sunday, 27/12/2020, 110 views
Friday, 02/10/2020, 201 views
Sunday, 11/10/2020, 1144 views
Monday, 02/11/2020, 125 views
Sunday, 15/11/2020, 228 views
Sunday, 22/11/2020, 131 views
Wednesday, 11/11/2020, 446 views
Tuesday, 10/11/2020, 565 views
Wednesday, 07/10/2020, 136 views
Thursday, 29/10/2020, 493 views