Top 10 Famous Australian Singers In 2020
In this article, we'll present to you the most famous Australian singers in 2020. Explore the most popular singers from Australia. The list reveals the richest Australian singers in 2020.
Related to: Australia

Monday, 15/06/2020, 14713 views
In this article, we'll present to you the most famous Australian singers in 2020. Explore the most popular singers from Australia. The list reveals the richest Australian singers in 2020.
Tones And I
Net Worth: $3.5M
Tones and I is an Australian singer and songwriter. Her second single, "Dance Monkey", was released in May 2019 and reached number one in over 30 countries. In November of that year, she broke the record for the most weeks at number one on the ARIA Singles Chart by any artist with 16 weeks.
Toni Watson grew up in Mount Martha on the Mornington Peninsula.
The APRA Awards are held in Australia and New Zealand by the Australasian Performing Right Association to recognize songwriting skills, sales and airplay performance by its members annually. Tones and I have won two awards from four nominations.
In 2020, Tones & I evaluated as the most famous Australian singer.
Sia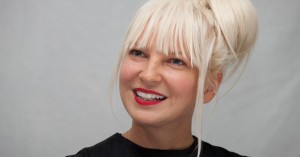 Net Worth: $1.3M
Sia is an Australian singer, songwriter, voice actress, and music video director.
She started her career as a singer in the acid jazz band Crisp in the mid-1990s in Adelaide. In 1997, when Crisp disbanded, she released her debut studio album titled OnlySee in Australia. She moved to London, England, and provided vocals for the British duo Zero 7. In 2000, Sia released her second studio album, Healing Is Difficult, and her third studio album, Colour the Small One, in 2004, but all of these struggled to connect with a mainstream audience.
5 Seconds Of Summer
Net Worth: $777.3K
5 Seconds of Summer, often shortened to 5SOS, are an Australian pop-rock band from Sydney, New South Wales, formed in 2011. The group consists of lead vocalist and rhythm guitarist Luke Hemmings, lead guitarist Michael Clifford, bassist Calum Hood, and drummer Ashton Irwin. Originally beginning their career as YouTube celebrities, they rose to international fame while touring with English-Irish boy band One Direction on their Take Me Home Tour. They have since released four studio albums and headlined five world arena tours.
5 Seconds of Summer has received numerous accolades and awards over the course of the band's active career.
It's the most successful Australian band in 2020.
Iggy Azalea
Net Worth: $756.1K
Iggy Azalea is an Australian rapper, singer, songwriter, model and music video director. She ranked at 4rd in this ranking.
At the age of 16, Azalea moved to the United States to pursue a career in music. Azalea earned public recognition after releasing the viral music videos for her songs "Pussy" and "Two Times" on YouTube. Azalea signed a recording contract with American rapper T.I.'s label Grand Hustle shortly afterward and released her debut mixtape, Ignorant Art (2011).
Amethyst Amelia Kelly was born in Sydney and brought up in Mullumbimby, New South Wales. Her father, Brendan Kelly, was a European-Australian painter and comic artist, while her mother, Tanya, cleaned holiday houses and hotels.
Hillsong Worship
Net Worth: $528.8K
Hillsong Worship (formerly Hillsong Live) is an Australian Christian music praise & worship group from Sydney, Australia, where they started making music in 1983, at Hillsong Church. Twelve have charted on the Billboard magazine charts in the US. The band has some notable members, including Darlene Zschech, Marty Sampson, Brooke Fraser, Reuben Morgan, and Joel Houston.
The group formed in 1983 out of Sydney, Australia, where they were located at Hillsong Church, while now they are spread across the globe.
Lsd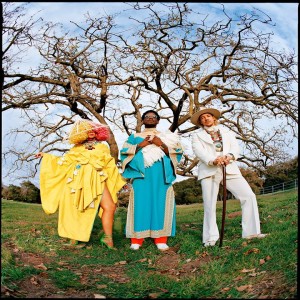 Net Worth: $343.9K
LSD is a supergroup consisting of British musician and rapper Labrinth, Australian singer-songwriter Sia and American music producer Diplo.
Dean Lewis
Net Worth: $268.4K
Dean Lewis is an Australian singer-songwriter and is best known for his 2016 single "Waves", which was certified 6× Platinum in Australia in 2019, and his 2018 single "Be Alright", which reached number one in Australia and was certified platinum within four weeks of release, eventually reaching 8x Platinum in Australia. Lewis released his debut studio album A Place We Knew on 22 March 2019.
The ARIA Music Awards is an annual awards ceremony that recognizes excellence, innovation, and achievement across all genres of Australian music. Lewis has won three awards from 14 nominations.
Dean Lewis is the most popular male Australian singer.
Troye Sivan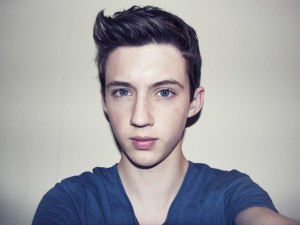 Net Worth: $221.9K
Troye Sivan is a South African–born Australian singer-songwriter, actor, and YouTuber. After gaining popularity as a singer on YouTube and in Australian talent competitions, Sivan signed with EMI Australia in 2013 and released his third extended play, TRXYE (2014), which peaked at number five on the U.S. Billboard 200.
As an actor, Sivan portrayed the younger version of Wolverine in the 2009 X-Men film X-Men Origins: Wolverine and starred as the title character in the Spud film trilogy. As a YouTube personality, Sivan used to upload video blogs regularly and, as of 2016, has over 4 million subscribers and over 241 million total views.
Timmy Trumpet
Net Worth: $221.8K
Timmy Trumpet, is an Australian musician, DJ, songwriter, and record producer. He has become known internationally for playing the trumpet live and making use of jazz elements in the realm of global dance music.
Timmy Trumpet's breakthrough single "Freaks" with New Zealand rapper Savage was certified gold by the RIAA, six times platinum by ARIA, and triple platinum by Recorded Music NZ. Timmy Trumpet is currently ranked the number 13 DJ in the world, according to the DJ Mag Top 100.
Timothy Jude Smith was born in Sydney, Australia. Timothy started playing the trumpet at an early age, taught by his father. At thirteen, Timothy was named 'Young Musician of the Year' before being granted a full scholarship to the Conservatorium of Music, where he was tutored by Anthony Heinrich of the Sydney Symphony Orchestra. Within two years he secured a position as the leading solo trumpet player in the Australian All-Star Stage Band.
Tame Impala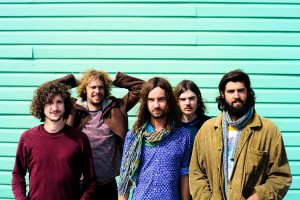 Net Worth: $218.3K
Tame Impala is a psychedelic music project of Australian multi-instrumentalist Kevin Parker.
Electronic music is another influence. Parker has used rock instrumentation in an electronic manner, saying "The way we do music, it's organic, but it's meant to be quite repetitive and hypnotic, almost in a kind of electronic nature. Using our playing as though it was a living sample".
| # | Singer | Net Worth |
| --- | --- | --- |
| 1 | Tones And I | $3.5M |
| 2 | Sia | $1.3M |
| 3 | 5 Seconds Of Summer | $777.3K |
| 4 | Iggy Azalea | $756.1K |
| 5 | Hillsong Worship | $528.8K |
| 6 | Lsd | $343.9K |
| 7 | Dean Lewis | $268.4K |
| 8 | Troye Sivan | $221.9K |
| 9 | Timmy Trumpet | $221.8K |
| 10 | Tame Impala | $218.3K |
| 11 | Tyga | $190.6K |
| 12 | Faydee | $170.7K |
| 13 | Diplo | $124.8K |
| 14 | Labrinth | $120K |
| 15 | Flume | $109.3K |
| 16 | Antonia | $108.8K |
| 17 | Hillsong Young & Free | $101.5K |
| 18 | Vance Joy | $95.1K |
| 19 | Martin Garrix | $91.8K |
| 20 | Kylie Minogue | $80.8K |
| 21 | Ruel | $79.3K |
| 22 | The Wiggles | $70.7K |
| 23 | Wengie | $70K |
| 24 | Hillsong United | $55.6K |
| 25 | Dirty Palm | $55.1K |
| 26 | Natalie Imbruglia | $52.4K |
| 27 | The Amity Affliction | $40.5K |
| 28 | Starley | $40.1K |
| 29 | Ruel | $34.2K |
| 30 | Rüfüs / Rüfüs Du Sol | $32.3K |
| 31 | Hilltop Hoods | $31.3K |
| 32 | Alina Eremia | $31.2K |
| 33 | Raluka | $31.2K |
| 34 | Vera Blue | $29.4K |
| 35 | Parkway Drive | $29.1K |
| 36 | Onefour | $27.6K |
| 37 | Skeler | $25.5K |
| 38 | Naffar | $24.5K |
| 39 | Guy Sebastian | $23.6K |
| 40 | Sticky Fingers | $22.5K |
| 41 | Sydney Renae | $22.1K |
| 42 | Valentino Khan | $21.5K |
| 43 | Kerser | $21.2K |
| 44 | Angus And Julia Stone | $21.1K |
| 45 | The Avalanches | $20.7K |
| 46 | Tash Sultana | $19.7K |
| 47 | Jessica Mauboy | $19.1K |
| 48 | Amy Shark | $18.8K |
| 49 | Empire Of The Sun | $18.6K |
| 50 | Morgan Evans | $17K |
| 51 | Jyye | $16.1K |
| 52 | Sushant Kc | $16.1K |
| 53 | Lauv | $14.8K |
| 54 | Tove Lo | $14.7K |
| 55 | Northlane | $14.4K |
| 56 | Quavo | $13.6K |
| 57 | William Singe | $13.5K |
| 58 | Sheppard | $13.4K |
| 59 | Will Sparks | $12.6K |
| 60 | Kendrick Lamar | $12.5K |
| 61 | Joel Adams | $12K |
| 62 | Ac/dc | $11.9K |
| 63 | Bts (Bangtan Boys) | $11.6K |
| 64 | Leftside | $10.9K |
| 65 | Delta Goodrem | $10.7K |
| 66 | What So Not | $10.6K |
| 67 | Alison Wonderland | $10.5K |
| 68 | Polaris | $10.2K |
| 69 | Frost | $9.7K |
| 70 | Hayden James | $9.5K |
| 71 | Mansionair | $9.4K |
| 72 | Thy Art Is Murder | $9.3K |
| 73 | Stan Walker | $9.2K |
| 74 | Afrojack | $8.9K |
| 75 | David Guetta | $8.9K |
| 76 | Zhu | $8.7K |
| 77 | The Veronicas | $8.4K |
| 78 | Make Them Suffer | $8.3K |
| 79 | Jacob Lee | $8.2K |
| 80 | Saviour | $8K |
| 81 | Hooligan Hefs | $7.9K |
| 82 | Hylo | $7.7K |
| 83 | Yours Truly | $7.6K |
| 84 | Kat Deluna | $7.3K |
| 85 | Betty Who | $6.9K |
| 86 | Pogo | $6.9K |
| 87 | Hp Boyz | $6.8K |
| 88 | Toro Y Moi | $6.8K |
| 89 | Birds Of Tokyo | $6.6K |
| 90 | Code Black | $6.5K |
| 91 | Illy | $6.5K |
| 92 | Airbourne | $6.4K |
| 93 | Alessia Cara | $6.2K |
| 94 | Matt Corby | $6.2K |
| 95 | New World Sound | $6.2K |
| 96 | Moska | $5.7K |
| 97 | Brooke Evers | $5.7K |
| 98 | Toneshifterz | $5.6K |
| 99 | Courtney Barnett | $5.6K |
| 100 | Steve Aoki | $5.2K |
Popnable /Popnable Media
Related Stories
Friday, 20/11/2020, 157 views
Tuesday, 20/10/2020, 1216 views
Saturday, 05/12/2020, 134 views
Friday, 19/02/2021, 104 views
Sunday, 22/11/2020, 186 views
Friday, 27/11/2020, 313 views
Friday, 06/11/2020, 199 views
Wednesday, 18/11/2020, 135 views
Monday, 05/10/2020, 1703 views
Sunday, 17/01/2021, 395 views