The Most Famous Irish Singers In 2020
In this article, we'll present to you the most famous Irish singers in 2020. Explore the most popular singers from Ireland. The list reveals the richest Irish singers in 2020.
Related to: Ireland

Wednesday, 17/06/2020, 9916 views
In this article, we'll present to you the most famous Irish singers in 2020. Explore the most popular singers from Ireland. The list reveals the richest Irish singers in 2020.
Niall Horan
Net Worth: $276.7K
Niall Horan is an Irish singer and songwriter. He rose to prominence as a member of the band One Direction.
In 2010, Horan auditioned as a solo contestant for the British singing competition The X Factor.
After being eliminated as solo performers, Horan, Zayn Malik, Liam Payne, Harry Styles, and Louis Tomlinson were put together in a band.
His parents, Bobby Horan and Maura Gallagher divorced when he was five years old, so he and his brother, Greg, lived with their mother for a year.
Niall Horan is the most famous male Irish singer in 2020 according to Popnable Editorial Team.
Dermot Kennedy
Net Worth: $174.7K
Dermot Kennedy is an Irish singer-songwriter and musician, considered as the 2nd most paid Irish singer in 2020.
He is best known for his 2019 single "Outnumbered".
He is signed to Interscope Records in the US, and Island Records for the rest of the world.
His debut major-label, studio album, Without Fear, was released on 4 October 2019.
Kennedy started playing guitar at age 10, and songwriting at age 14; however, he states that he did not begin to take music "seriously" until the age of 17.
Hozier
Net Worth: $124.4K
Hozier is an Irish musician, singer, and songwriter from County Wicklow.
He had his international breakthrough after releasing his debut single "Take Me to Church",
which has been certified multi-platinum in several countries, including the US, the UK, and Canada.
Hozier and his brother, Jon, were raised in the Protestant Quaker faith.
He now identifies as agnostic.
Noisestorm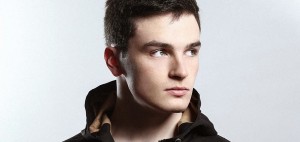 Net Worth: $97.3K
Noisestorm, is an Irish DJ, music producer, and video game developer.
He is best known for his song "Crab Rave", which peaked at 14 on Billboard's Dance/Electronic Songs chart.
O'Broin began releasing music on YouTube under his own name in 2009. O'Broin's music saw an initial surge in popularity after SeaNanners, a game commentator on YouTube, making use of O'Broin's music in his videos.
Shane Filan
Net Worth: $83.4K
Shane Steven Filan is an Irish singer and songwriter.
He is one of the two lead singers of pop vocal group Westlife, which was formed in 1998, disbanded in 2012, and regrouped in 2018.
Westlife has released twelve albums, embarked on thirteen world tours, and won several awards, becoming one of the most successful musical groups of all time.
Gavin James
Net Worth: $46.2K
Gavin Wigglesworth, known professionally as Gavin James, is an Irish singer-songwriter.
In March 2013 and March 2016, he won the Choice Music Prize Irish Song of the Year award.
U2
Net Worth: $45.5K
U2 is an Irish rock band from Dublin, formed in 1976. The group consists of Bono (lead vocals and rhythm guitar), The Edge (lead guitar, keyboards, and backing vocals), Adam Clayton (bass guitar), and Larry Mullen Jr. (drums and percussion). Initially rooted in post-punk, U2's musical style has evolved throughout their career, yet has maintained an anthemic quality built on Bono's expressive vocals and the Edge's effects-based guitar textures.
Their lyrics, often embellished with spiritual imagery, focus on personal and sociopolitical themes. Popular for their live performances, the group has staged several ambitious and elaborate tours over their career.
U2 is the best Irish band in 2020.
Eden
Net Worth: $43.7K
Eden (stylized as EDEN), is an Irish singer, songwriter, multi-instrumentalist, record producer, and occasional model.
He formerly operated as The Eden Project, an alias that was discontinued in 2015.
Ng's work as The Eden Project typically featured more conventional styles of electronic dance music such as dubstep
and drum and bass, while Eden saw him venturing into a more indie-pop style.
From the age of seven, he was trained in classical violin. He later taught himself the piano, guitar, and drums. He attended and graduated from Blackrock College, Dublin.
Kodaline
Net Worth: $42.2K
Kodaline is an Irish rock band. Originally known as 21 Demands, the band adopted their current name in 2012 to coincide
with the changing of their music.
The group comprises Steve Garrigan, Mark Prendergast, Vincent May, and Jason Boland.
Garrigan and Prendergast grew up in Swords, Dublin, and have known each other since childhood. May and Garrigan attended Portmarnock Community School, where they participated in battles of the bands. Boland joined the group in 2012.
Ronan Keating
Net Worth: $33K
Ronan Keating is an Irish singer-songwriter, musician, and philanthropist who currently hosts a breakfast show on Magic Radio.
He debuted in 1994 alongside Keith Duffy, Michael Graham, Shane Lynch, and Stephen Gately, as the co-lead singer (with Gately) of Irish group Boyzone.
His solo career started in 1999 and he has recorded ten albums.
As a solo artist, Keating has sold over 20 million records worldwide alongside the 25 million records with Boyzone,
and in Australia, he is best known as a judge on "All Together Now" and The X Factor from 2010 until 2014 and a coach on The Voice in 2016.
Keating is active in charity work and has been a charity campaigner for the Marie Keating Foundation,
which raises awareness for breast cancer and is named after his mother, who died from the disease in 1998.
| # | Singer | Net Worth |
| --- | --- | --- |
| 1 | Niall Horan | $276.7K |
| 2 | Dermot Kennedy | $174.7K |
| 3 | Hozier | $124.4K |
| 4 | Noisestorm | $97.3K |
| 5 | Shane Filan | $83.4K |
| 6 | Gavin James | $46.2K |
| 7 | U2 | $45.5K |
| 8 | Eden | $43.7K |
| 9 | Kodaline | $42.2K |
| 10 | Ronan Keating | $33K |
| 11 | The Vamps | $30.6K |
| 12 | Maren Morris | $21.1K |
| 13 | Walking On Cars | $20.7K |
| 14 | Enya | $19K |
| 15 | Two Door Cinema Club | $13.5K |
| 16 | Rend Collective | $13.4K |
| 17 | The Cranberries | $12.3K |
| 18 | Picture This | $10.3K |
| 19 | Marty Mone | $10.2K |
| 20 | Mc Pat Flynn | $7.6K |
| 21 | Michael Patrick Kelly | $7.5K |
| 22 | We Are Messengers | $5.1K |
| 23 | Rea Garvey | $4.6K |
| 24 | Celtic Woman | $4.2K |
| 25 | Diplo | $3.8K |
| 26 | Martin Jensen | $3.8K |
| 27 | The Academic | $3.7K |
| 28 | Derek Ryan | $3.3K |
| 29 | Jamie Lawson | $3.2K |
| 30 | Jay Pryor | $2.8K |
| 31 | Embrz | $2.7K |
| 32 | Paddy And The Rats | $2.6K |
| 33 | Van Morrison | $2.6K |
| 34 | Rejjie Snow | $2.5K |
| 35 | Rishi Rich | $2K |
| 36 | Catherine Mcgrath | $1.8K |
| 37 | Lee Matthews | $1.8K |
| 38 | Damien Rice | $1.7K |
| 39 | Janet Devlin | $1.6K |
| 40 | The Coronas | $1.5K |
| 41 | Foy Vance | $1.5K |
| 42 | Emeli Sandé | $1.4K |
| 43 | Lisa Mchugh | $1.3K |
| 44 | Talos | $1.1K |
| 45 | Imelda May | $1.1K |
| 46 | Róisín Murphy | $1.1K |
| 47 | Villagers | $1K |
| 48 | Hare Squead | $872 |
| 49 | James Vincent Mcmorrow | $862 |
| 50 | Brendan Murray | $848 |
| 51 | Glen Hansard | $781 |
| 52 | Ed Sheeran | $699 |
| 53 | David Gray | $682 |
| 54 | Angelo Kelly | $681 |
| 55 | Soak | $673 |
| 56 | Nathan Carter | $570 |
| 57 | Celtic Thunder | $569 |
| 58 | Lenii | $396 |
| 59 | The Corrs | $348 |
| 60 | Wild Youth | $321 |
| 61 | Chasing Abbey | $305 |
| 62 | Lisa Hannigan | $264 |
| 63 | Sinéad O'connor | $210 |
| 64 | Hudson Taylor | $210 |
| 65 | Charlie Winston | $205 |
| 66 | Owsey | $194 |
| 67 | Markus Feehily | $167 |
| 68 | Mick Flannery | $153 |
| 69 | Fangclub | $137 |
| 70 | Bryan Kearney | $128 |
| 71 | Christina Novelli | $128 |
| 72 | Alan Walker | $114 |
| 73 | San Holo | $111 |
| 74 | Steve Void | $98 |
| 75 | Paul Gannon | $98 |
| 76 | Little Green Cars | $85 |
| 77 | Roly Daniels | $85 |
| 78 | God Is An Astronaut | $82 |
| 79 | Keith & Kristyn Getty | $77 |
| 80 | Riley Clemmons | $75 |
| 81 | Trial & Error | $68 |
| 82 | The Strypes | $68 |
| 83 | Robbieg | $65 |
| 84 | John O'callaghan | $46 |
| 85 | Una Healy | $45 |
| 86 | Keith Harkin | $42 |
| 87 | Father Ray Kelly | $37 |
| 88 | John Mcnicholl | $35 |
| 89 | Christy Moore | $35 |
| 90 | The Moorings | $24 |
| 91 | Touts | $22 |
| 92 | Rosborough | $21 |
| 93 | Weenz | $17 |
| 94 | Jedward | $16 |
| 95 | Mary Byrne | $15 |
| 96 | Trigger | $12 |
| 97 | The Answer | $11 |
| 98 | Jimmy Buckley | $9 |
| 99 | Cecelia | $8 |
| 100 | David Kitt | $7 |
Popnable /Popnable Media
Related Stories
Tuesday, 27/07/2021, 318 views
Sunday, 06/12/2020, 603 views
Sunday, 08/11/2020, 216 views
Sunday, 18/10/2020, 4561 views
Friday, 04/12/2020, 117 views
Thursday, 12/11/2020, 144 views
Thursday, 03/12/2020, 153 views
Saturday, 14/11/2020, 193 views
Friday, 02/10/2020, 172 views
Saturday, 28/11/2020, 111 views