The Most Famous American Singers In 2020
In this article, we'll present to you the most famous American singers in 2020. Explore the most popular singers from the USA . The list reveals the richest American singers in 2020.
Related to: USA

Tuesday, 16/06/2020, 30725 views
In this article, we'll present to you the most famous American singers in 2020. Explore the most popular singers from the USA . The list reveals the richest American singers in 2020.
Taylor Swift
Net Worth: $5.3M
Taylor Swift is an American singer-songwriter. She is best known for her narrative songwriting that often centers around her personal life and has received widespread critical praise and media coverage. Taylor is the most paid female singer from the United States in 2020.
Swift has received many awards and honors, including 10 Grammy Awards, 29 American Music Awards (most wins for an artist), 23 Billboard Music Awards (most wins by a female artist), six Guinness World Records, 12 Country Music Association Awards including the prestigious Pinnacle Award, eight Academy of Country Music Awards, one Brit Award, and one Emmy Award.
Cardi B
Net Worth: $4.9M
Cardi B, is an American rapper, songwriter, television personality, and actress.
Born in Manhattan and raised in The Bronx, New York City, she became an internet celebrity after several of her posts and videos became popular on Vine and Instagram.
From 2015 to 2017, she appeared as a regular cast member on the VH1 reality television series Love & Hip Hop: New York to follow her music aspirations, and released two mixtapes—Gangsta Bitch Music, Vol. 1 and Vol. 2, before signing with label Atlantic Records in early 2017.
Recognized by Forbes as one of the most influential female rappers of all time, Cardi B is known for her aggressive flow and candid lyrics, which have received widespread media coverage. She is the highest certified female rapper of all time on the RIAA's Top Artists (Digital Singles) ranking, also appearing among the ten highest-certified female artists and having the top certified song by a female rap artist. Her accolades include a Grammy Award, seven Billboard Music Awards, five Guinness World Records, four American Music Awards, and eleven BET Hip Hop Awards. In 2018, Time included her on their annual list of the 100 most influential people in the world.
Katy Perry
Net Worth: $4.8M
Katy Perry, is an American singer, songwriter and television judge. After singing in church during her childhood, she pursued a career in gospel music as a teenager. Perry signed with Red Hill Records and released her debut studio album Katy Hudson under her birth name in 2001, which was commercially unsuccessful.
Perry has received various awards, including four Guinness World Records, five Billboard Music Awards, five American Music Awards, a Brit Award, and a Juno Award. She has been included in the annual Forbes lists of highest-earning women in music from 2011–2019. Her estimated net worth as of 2016 is $125 million. She is one of the world's best-selling music artists, having sold over 18 million albums and 125 million singles worldwide. In the film, she released an autobiographical documentary titled Katy Perry: Part of Me in 2012 and voiced Smurfette in the 2011 film The Smurfs and its sequel in 2013. Perry also began serving as a judge on American Idol in 2018.
According to Popnable, Katy Perry is one of the best selling artists from the United States and as the 3rd in 2020.
Billie Eilish
Net Worth: $4.7M
Billie Eilish is an American singer and songwriter. She debuted in 2015 and since then reached incredible results, came as the most popular young female singer in 2020.
Her accolades include five Grammy Awards, two American Music Awards, two Guinness World Records, three MTV Video Music Awards, and one Brit Award. She is the youngest person and second person ever to win the four main Grammy categories – Best New Artist, Record of the Year, Song of the Year, and Album of the Year – in the same year. In 2019, Time placed her on their inaugural "Time 100 Next" list. Additionally, Eilish is the 23rd biggest artist of the digital singles era, according to RIAA, selling 37.5 million singles in the US alone.
Marshmello
Net Worth: $3.7M
Marshmello is an American electronic music producer and DJ.
He first gained international recognition by releasing remixes of songs by American DJ duo Jack Ü and Russian-German DJ Zedd.
He is best known for the songs "Silence", "Wolves", "Friends", and "Happier", all of which have been certified multi-platinum
in several countries and appeared in the Top 30 of the Billboard Hot 100.
Marshmello has been awarded Best Electronic at the 2018 MTV Europe Music Awards, his first major award win. Marshmello received nominations for works such as "Alone", "Wolves", "Silence" and "Friends".
Post Malone
Net Worth: $3.6M
Post Malone is an American singer, songwriter, rapper, record producer, and actor. Known for his introspective songwriting and laconic vocal style, Malone has gained acclaim for bending a range of genres including country, grunge, hip hop, and R&B. He is the most successful male American singer in 2020.
Malone has received a Diamond certification by the Recording Industry Association of America (RIAA) for "Congratulations".
His accolades include three American Music Awards, a Billboard Music Award, and an MTV Video Music Award. Additionally, he has received six Grammy Award nominations during his career.
Ariana Grande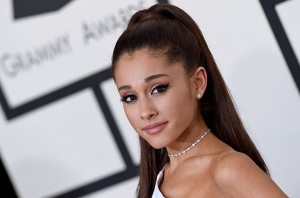 Net Worth: $3.3M
Ariana Grande is an American singer, songwriter, and actress.
Born in Boca Raton, Florida, Grande began her career in the 2008 Broadway musical 13.
She rose to prominence for her role as Cat Valentine in the Nickelodeon television series Victorious (2010–2013).
She signed with Republic Records in 2011 after the label's executives discovered YouTube videos of her covering songs.
Grande has received various accolades, including one Grammy Award, one Brit Award, two Billboard Music Awards, three American Music Awards, five MTV Video Music Awards, and eight Guinness World Records. She is the most followed female on YouTube and Spotify while being the most listened to female on Apple Music. In February 2019, she became the most followed woman on Instagram. An influential figure on social media, she is an outspoken feminist and supporter of LGBT rights. Time named Grande as one of the 100 most influential people in the world in 2016 and 2019, while Forbes included her in their annual list of highest-earning women in music in 2019-2020. Billboard recognized her as the "Woman of the Year" in 2018, and declared her the most accomplished female singer to debut in the 2010s.
Selena Gomez
Net Worth: $3M
Selena Marie Gomez is an American singer, songwriter, actress, and television producer.
Born and raised in Texas, Gomez began her career by appearing on the children's television series Barney & Friends (2002–2004).
Gomez was diagnosed with lupus sometime between 2012 and early 2014. On September 14, 2017, she announced via Instagram that she had withdrawn from public events during the previous few months because she had received a kidney transplant from actress and friend Francia Raisa.
Travis Scott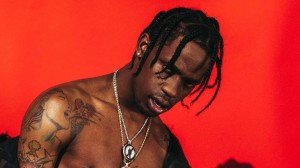 Net Worth: $2.8M
Travis Scott is an American rapper, singer, songwriter, and record producer.
Scott's musical style has been described as a fusion of traditional hip hop, lo-fi and ambient.
Scott began dating reality television star and entrepreneur Kylie Jenner in April 2017.
On February 1, 2018, Jenner gave birth to their first child, daughter Stormi Webster.
The couple broke up in September 2019, however, they have been spotted together since, sparking rumors of their reconciliation.
Maroon 5
Net Worth: $2.8M
Maroon 5 is an American pop rock and funk pop band from Los Angeles, California.
It currently consists of lead vocalist Adam Levine, keyboardist and rhythm guitarist Jesse Carmichael, bassist Mickey Madden, lead guitarist James Valentine, drummer Matt Flynn, keyboardist PJ Morton, and multi-instrumentalist Sam Farrar. Original members Levine, Carmichael, Madden, and drummer Ryan Dusick first came together as Kara's Flowers in 1994, while they were still in high school.
The band won the Grammy Award for Best New Artist in 2005.
| # | Singer | Net Worth |
| --- | --- | --- |
| 1 | Taylor Swift | $5.3M |
| 2 | Cardi B | $4.9M |
| 3 | Katy Perry | $4.8M |
| 4 | Billie Eilish | $4.7M |
| 5 | Marshmello | $3.7M |
| 6 | Post Malone | $3.6M |
| 7 | Ariana Grande | $3.3M |
| 8 | Selena Gomez | $3M |
| 9 | Travis Scott | $2.8M |
| 10 | Maroon 5 | $2.8M |
| 11 | Imagine Dragons | $2.8M |
| 12 | Lil Baby | $2.6M |
| 13 | Khalid | $2.6M |
| 14 | Lil Nas X | $2.6M |
| 15 | Chris Brown | $2.3M |
| 16 | Tyga | $2.2M |
| 17 | Nicki Minaj | $2.1M |
| 18 | Young Thug | $2.1M |
| 19 | Juice Wrld | $2.1M |
| 20 | The Chainsmokers | $2M |
| 21 | Roddy Ricch | $2M |
| 22 | Future | $1.9M |
| 23 | Migos | $1.8M |
| 24 | Youngboy Never Broke Again | $1.8M |
| 25 | J. Balvin | $1.7M |
| 26 | Eminem | $1.7M |
| 27 | Billy Ray Cyrus | $1.7M |
| 28 | Halsey | $1.7M |
| 29 | Nba Youngboy | $1.7M |
| 30 | Xxxtentacion | $1.7M |
| 31 | Dababy | $1.6M |
| 32 | Offset | $1.6M |
| 33 | Camila Cabello | $1.6M |
| 34 | Becky G | $1.5M |
| 35 | Swae Lee | $1.4M |
| 36 | Lil Uzi Vert | $1.3M |
| 37 | 21 Savage | $1.3M |
| 38 | Dj Khaled | $1.3M |
| 39 | Lady Gaga | $1.3M |
| 40 | Bruno Mars | $1.3M |
| 41 | Kevin Gates | $1.2M |
| 42 | Gunna | $1.2M |
| 43 | Shakira | $1.2M |
| 44 | Ynw Melly | $1.2M |
| 45 | The Black Eyed Peas | $1.2M |
| 46 | G-Eazy | $1.1M |
| 47 | Panic! At The Disco | $1.1M |
| 48 | French Montana | $1.1M |
| 49 | Gucci Mane | $1.1M |
| 50 | Ty Dolla $Ign | $1.1M |
| 51 | Charlie Puth | $1M |
| 52 | Haschak Sisters | $1M |
| 53 | Romeo Santos | $1M |
| 54 | Lil Pump | $1M |
| 55 | Doja Cat | $1M |
| 56 | Quavo | $999.5K |
| 57 | Lil Wayne | $991.3K |
| 58 | Rihanna | $979.5K |
| 59 | Ozuna | $977.8K |
| 60 | Kodak Black | $976.8K |
| 61 | Twenty One Pilots | $972.2K |
| 62 | Kane Brown | $950.1K |
| 63 | Yg | $928.7K |
| 64 | Bebe Rexha | $923.3K |
| 65 | Moneybagg | $885.5K |
| 66 | A-Boogie Wit Da Hoodie | $862.9K |
| 67 | Dj Snake | $861.8K |
| 68 | Mattybraps | $861.6K |
| 69 | J. Cole | $821.4K |
| 70 | Justin Bieber | $820.6K |
| 71 | Machine Gun Kelly | $783.9K |
| 72 | 6Ix9Ine | $765.9K |
| 73 | Lil Durk | $754.9K |
| 74 | Luke Combs | $742.9K |
| 75 | Trippie Redd | $733.6K |
| 76 | Kendrick Lamar | $722.7K |
| 77 | Meek Mill | $718.6K |
| 78 | Bastille | $717.6K |
| 79 | Melanie Martinez | $645K |
| 80 | Dj Mustard | $637K |
| 81 | Lil Tjay | $633.5K |
| 82 | Ava Max | $625.6K |
| 83 | Miley Cyrus | $619.4K |
| 84 | Blueface | $615.4K |
| 85 | Jonas Brothers | $608.6K |
| 86 | Lauv | $598.7K |
| 87 | Linkin Park | $592.2K |
| 88 | Nle Choppa | $590.7K |
| 89 | Lil Peep | $585.5K |
| 90 | A$Ap Rocky | $560.3K |
| 91 | Drake | $550.5K |
| 92 | Drake | $550.4K |
| 93 | Major Lazer | $549K |
| 94 | Joji | $544.8K |
| 95 | Nf | $525.2K |
| 96 | Lana Del Rey | $515.6K |
| 97 | Jason Derulo | $512.8K |
| 98 | Sarah Jeffery | $512.2K |
| 99 | Quando Rondo | $511.2K |
| 100 | Lil Tecca | $510.2K |
Popnable /Popnable Media
Related Stories
Tuesday, 17/11/2020, 3616 views
Sunday, 22/11/2020, 3564 views
Monday, 02/11/2020, 3359 views
Monday, 02/11/2020, 2986 views
Monday, 02/11/2020, 2980 views
Wednesday, 23/09/2020, 2650 views
Saturday, 07/11/2020, 2638 views
Tuesday, 03/11/2020, 2503 views
Monday, 09/11/2020, 2446 views
Sunday, 15/11/2020, 2412 views