Ed Sheeran: Tiktok Partnership & Euro Performance
After an almost two-year break, Ed is back at the start and will not only present a new song during a EURO performance, but also landed a deal with
Related to: UK

Monday, 07/06/2021, 23 views
After an almost two-year break, Ed is back at the start and will not only present a new song during a EURO performance, but also landed a deal with
After an almost two-year break, Ed is back at the start and will not only present a new song during a EURO performance, but also landed a deal with TikTok.
Time out after a world tour

"As you all may or may not know, I've been on the 'Divide Tour' for over two years now and this is the last day of it all. There is something very bittersweet about it. I love that you are all here with me and that we finish the concert tour in Ipswich. This is probably my last gig for the next 18 months, "said Ed Sheeran during his last of 260 shows at Chantry Park in Ipswich, UK, adding," Everyone's very emotional in the backstage area. It feels like you're breaking up with your girlfriend who you've been with for years. It may sound strange, but this tour has been quite a long one. [...] I would like to thank everyone and everyone who gave me a chance. [We'll] meet again in a few years. "
In the end, Sheeran took a break for almost exactly two years, gave birth to their daughter Lyra with partner Cherry Seaborn and in the meantime worked on new songs. And exactly one of them has already been presented by Ed: You can check out "Afterglow" including the music video here:
TikTok deal & EURO performance

A few months after the drop of "Afterglow", the red-haired superstar will be back at the start and at the end of 2021 will be releasing a brand new studio album himself. And Sheeran would like to present another song of this live for the first time soon: As he confirmed in a new video on Instagram, Sheeran will perform some of his older hits on TikTok's UEFA Euro 2020 show on June 25, 2021 and "one more never before heard song "also perform.
And as if that weren't enough, the "Afterglow" singer also confirmed his new deal with the internationally successful video portal for lip-syncing music videos and other short video clips - TikTok - and stood in front of the camera with ex-soccer player David Beckham:
How long the actual UEFA Euro 2020 show will be on June 25, 2021 has not been announced. It is also not yet clear which other acts will be at the start. The event will start at 10:00 p.m. German time.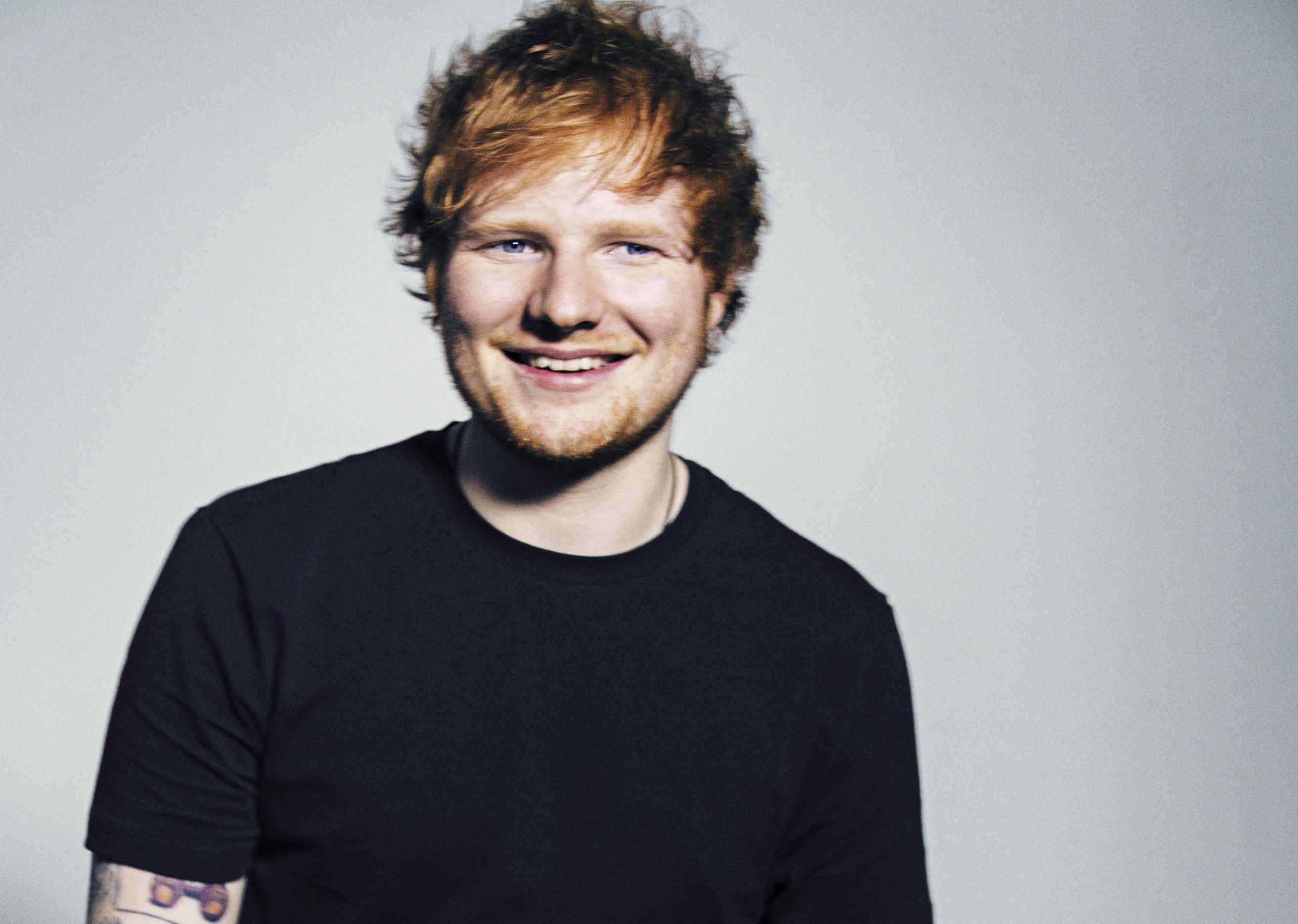 | | |
| --- | --- |
| Shape Of You | 07 January 2017 |
| Castle On The Hill | 07 January 2017 |
| Castle On The Hill | 08 January 2017 |
| Shape Of You (Midi Culture Remix) | 09 January 2017 |
| Shape Of You (Bvd Kult Remix) | 09 January 2017 |
| Shape Of You (Bvd Kult Remix) | 09 January 2017 |
| Shape Of You (We Architects Trap Remix) | 10 January 2017 |
| Shape Of You (Notd Remix) | 10 January 2017 |
| Shape Of You (Bkaye Remix) | 10 January 2017 |
| Shape Of You (Midi Culture Remix) | 10 January 2017 |
| Shape Of You (It's Different Remix) | 11 January 2017 |
| Shape Of You (Jupe X Awoltalk Remix) | 11 January 2017 |
| Castle On The Hill (Zave Remix) | 15 January 2017 |
| Castle On The Hill (Decoy! Remix) | 23 January 2017 |
| Castle On The Hill | 24 January 2017 |
| Shape Of You (Yxng Bane Remix) | 28 January 2017 |
| Shape Of You | 31 January 2017 |
| Castle On The Hill (Spectrum!k Remix) | 14 February 2017 |
| Shape Of You (Galantis Remix) | 14 February 2017 |
| Shape Of You | 16 February 2017 |
| How Would You Feel (Live) | 18 February 2017 |
| Castle On The Hill (Decoy! Remix) | 20 February 2017 |
| Shape Of You (Makj Remix) | 21 February 2017 |
| Shape Of You (Major Lazer Remix ) | 28 February 2017 |
| Castle On The Hill (Möwe Remix) | 02 March 2017 |
| New Man | 04 March 2017 |
| Perfect | 04 March 2017 |
| Dive | 04 March 2017 |
| Supermarket Flowers | 04 March 2017 |
| Galway Girl | 04 March 2017 |
| What Do I Know? | 04 March 2017 |
| Hearts Don't Break Round Here | 04 March 2017 |
| Happier | 04 March 2017 |
| How Would You Feel (Paean) | 04 March 2017 |
| Barcelona | 04 March 2017 |
| Save Myself | 04 March 2017 |
| Eraser | 04 March 2017 |
| Nancy Mulligan | 04 March 2017 |
| Bibia Be Ye Ye | 04 March 2017 |
| Happier | 05 March 2017 |
| Perfect | 06 March 2017 |
| Shape Of You (Elephante Remix) | 07 March 2017 |
| Shape Of You (Latin Remix) | 18 March 2017 |
| Galway Girl | 18 March 2017 |
| Castle On The Hill (Throttle Remix) | 29 March 2017 |
| Galway Girl (Danny Dove & Offset Remix) | 30 March 2017 |
| Galway Girl (Decoy! Remix) | 24 April 2017 |
| Galway Girl | 05 May 2017 |
| Ciao Adios (Acoustic) | 11 May 2017 |
| Castle On The Hill (Seeb Remix) | 16 June 2017 |
| Can't See Straight (Acoustic) | 05 August 2017 |
Popnable /Popnable Media
Related Stories
Monday, 05/03/2018, 1956 views
Friday, 29/03/2019, 607 views
Tuesday, 17/03/2020, 275 views
Monday, 05/04/2021, 161 views
Thursday, 04/04/2019, 188 views
Saturday, 06/04/2019, 1972 views
Friday, 02/04/2021, 104 views
Friday, 05/04/2019, 147 views
Thursday, 14/03/2019, 1768 views
Monday, 29/03/2021, 194 views