Jeremih Bio and Facts
Jeremih is a well-known American artist/band. Find biography and interesting facts of Jeremih's career and personal life. Discover detailed information about Jeremih's height, real name, wife, girlfriend & kids. Jeremih Wiki, Facebook, Instagram, and socials. Jeremih Height, Age, Bio, and Real Name.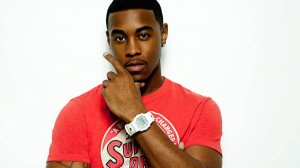 [Edit Photo]
Country

USA
Added
Social
[Instagram Add]
[Facebook Add]
[Twitter Add]
[Wiki Add]
Jeremih Biography Facts
Jeremih has been appeared in channels as follow: R-Mean, Ludmilla, Ultra Music, WORLDSTARHIPHOP, Trap City, FabolousVEVO, NatalieLaRoseVEVO, Chance The Rapper, DJKhaledVEVO, TIVEVO, 50 Cent, Wale, Sevyn Streeter, Ty Dolla $ign, PrincessPiaMiaVEVO, BigSeanVEVO, Meek Mill, TheGameVEVO, NeYoVEVO, KidInkOfficialVEVO, JeremihVEVO, PRETTYMUCH, LondonOnDaTrackVEVO, Burna Boy, EscapeTracks, THEY., CasanovaVEVO, Nicki Minaj, 9jaFanx, LilBabyVEVO, TooShortVEVO, MihTyVEVO, GHerboVEVO, TMG Fresh, Jeremih, Ne-Yo, BluefaceVEVO, wolftyla, Rap Paradise, SevynStreeterVEVO, Tink G, Tropical House Records, DJ Khaled, IV4.
Born 17 July, 1987 (35 years old).
What is the zodiac sign of Jeremih ?
According to the birthday of Jeremih the astrological sign is Cancer .
Career of the Jeremih started in 2008 .
Jeremih Wiki
Jeremih
Jeremih in 2015
Background information
Birth name
Jeremy Phillip Felton
Born
July 17, 1987
Chicago, Illinois, U.S.
Genres
R&B hip hop
Occupation
Singer songwriter rapper record producer
Instruments
Vocals
Years active
2008–present
Labels
Def Jam Mick Schultz
Associated acts
50 Cent Big Sean Chance the Rapper DJ Khaled Mick Schultz PartyNextDoor Soundz Twista Ty Dolla Sign
Children
2
Relatives
Willie Taylor
Website
jeremih.com
Jeremy Phillip Felton , known professionally as Jeremih , is an American singer, songwriter, rapper, and record producer. In 2009, he signed a record deal with Def Jam Recordings. Jeremih's commercial debut single, "Birthday Sex", peaked at number four on the US Billboard Hot 100 chart—leading his self-titled debut album released in June that year, reaching number six on the US Billboard 200 chart. Jeremih's success continued with the release of his second album, All About You, led by the single "Down on Me", which also reached the top five of the Billboard Hot 100. In 2014, his single "Don't Tell 'Em" with YG became his third top-ten hit on the Billboard Hot 100. After multiple delays, Jeremih released his third studio album, Late Nights in 2015. Jeremih's latest project, a collab album with Ty Dolla Sign titled MihTy was released on August 24, 2018.
Early life
Born in Chicago, Illinois, Jeremih began playing drums at the age of three and is able to play the saxophone, several percussion instruments and piano/keyboards. He attended Morgan Park High School, where he was part of the marching band as well as a Latin jazz band. He also learned to play percussion instruments like congas and timbales. Felton was a good student and earned academic honors at Morgan Park High School. His strong academic performance enabled him to graduate from high school a year early. He enrolled at the University of Illinois and Parkland College in Urbana-Champaign. After spending a semester at the university studying engineering, he wanted to change his education to something related to music. He transferred to Columbia College Chicago in 2007 to pursue a degree in music business. After performing a tribute to Ray Charles at one of the campus's talent shows, he received positive feedback and realized his vocal ability, saying that the "music was just taking over".
Health
In November 2020, Jeremih was hospitalized in Chicago after testing positive for COVID-19. By November 14, he was reported to be on a ventilator in the intensive care unit. He was taken off the ventilator on November 19 but remained in critical condition. His spokesman said Jeremih has no underlying conditions. Jeremih was transferred out of intensive care on November 21, into a general hospital to make a full recovery. He was released from hospital on December 4.
Jeremih Personal Life
Real Name/Birth Name
Jeremih
Birthday
17 July, 1987
Nationality
American
Age
(35 years old)
Zodiac sign
Cancer
Born Country / Born in
USA
Famous as
Musician/Singer
Ethnicity
American
Citizenship
American
Height
- cm / - inches tall
Marital Status
Single/Married
Jeremih Career
Total Music Videos
89
Music Labels
R-Mean, Ludmilla, Ultra Music, WORLDSTARHIPHOP, Trap City, FabolousVEVO, NatalieLaRoseVEVO, Chance The Rapper, DJKhaledVEVO, TIVEVO, 50 Cent, Wale, Sevyn Streeter, Ty Dolla $ign, PrincessPiaMiaVEVO, BigSeanVEVO, Meek Mill, TheGameVEVO, NeYoVEVO, KidInkOfficialVEVO, JeremihVEVO, PRETTYMUCH, LondonOnDaTrackVEVO, Burna Boy, EscapeTracks, THEY., CasanovaVEVO, Nicki Minaj, 9jaFanx, LilBabyVEVO, TooShortVEVO, MihTyVEVO, GHerboVEVO, TMG Fresh, Jeremih, Ne-Yo, BluefaceVEVO, wolftyla, Rap Paradise, SevynStreeterVEVO, Tink G, Tropical House Records, DJ Khaled, IV4
Popular Songs